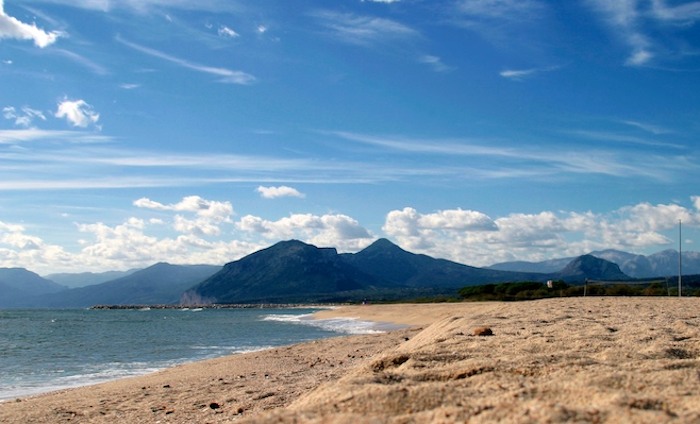 About Spiaggia di Marina di Orosei
Spiaggia di Marina di Orosei with its beach of golden sand and seashells of all colors and sizes, is nearly 3 kilometers long and is located just north of Su Barone beach.
Its sea is deep and can get rough, and it has a steep slope. The area of Marina di Orosei – near the Cedrino river – has lush greenery and rich birdlife, and is surrounded by pine forests. Just behind the beach is the Marina Beach Resort and Club Hotel Marina Beach, with car parkings in the area.
How To Get To Spiaggia di Marina di Orosei
Via the SS 125, once you reach the center of Orosei, take the Via del Mare (SS 129) and you'll reach the parking lot after approximately 2 kilometers.
Map
Use the Google and Booking map below to explore the area.
Fill in your holiday dates to get an accurate view of available accommodations near Spiaggia di Marina di Orosei.
Beaches Near Spiaggia di Marina di Orosei