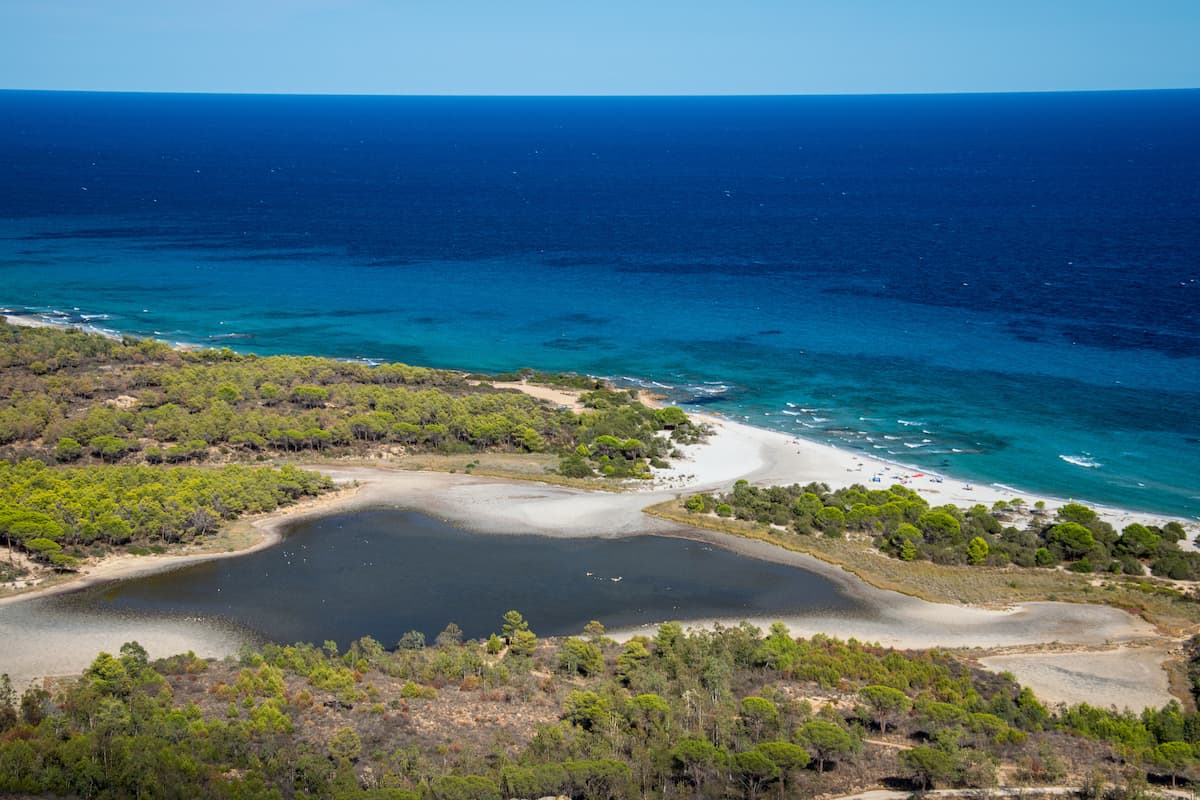 About Spiaggia di Bidderosa
When it comes to natural attractions in east Sardinia, Spiaggia di Bidderosa is one of the most popular beaches to visit and certainly one of the best things to do in Orosei. Featuring a sublime stretch of coastline and stunning forest, this is also a pocket of the island in which wide open spaces are in abundance and time seems to stand still. As you may know, Orosei is a historical town in the east of Sardinia and home to many fine restaurants. At the same time, the ancient landmarks in the primitive center of Orosei can still feel a little bit busy, and many visitors want to venture in search of something a little more personal. With this in mind, Spiagga di Bidderosa is the perfect escape and an opportunity to see the quiet and more enchanting side of the island. Stretching alongside pine forests, you will find no less than five charming coves near this beach, and each one offers a varying degree of privacy but with the same enchanting scenery. On the south side of the beach, you'll find a footpath that leads to Spiaggia di Berchida, another fine work of art that is worth definitely exploring. As you might expect, this is an opportunity to trek in the area too, for the area of Spiaggia di Bidderosa is backed by more than 850 hectares of protected forest. Furthermore, the favorable climate in this part of the Mediterranean ensures suitable weather for making the most of this natural paradise. Featuring white sands and crystalized water, the beach is naturally ideal for sunbathing and swimming, but in truth, this is just another string to the bow for this incredibly stunning Sardinian oasis.
Map
Use the Google and Booking map below to explore the area.
Fill in your holiday dates to get an accurate view of available accommodations near Spiaggia di Bidderosa.
Beaches Near Spiaggia di Bidderosa