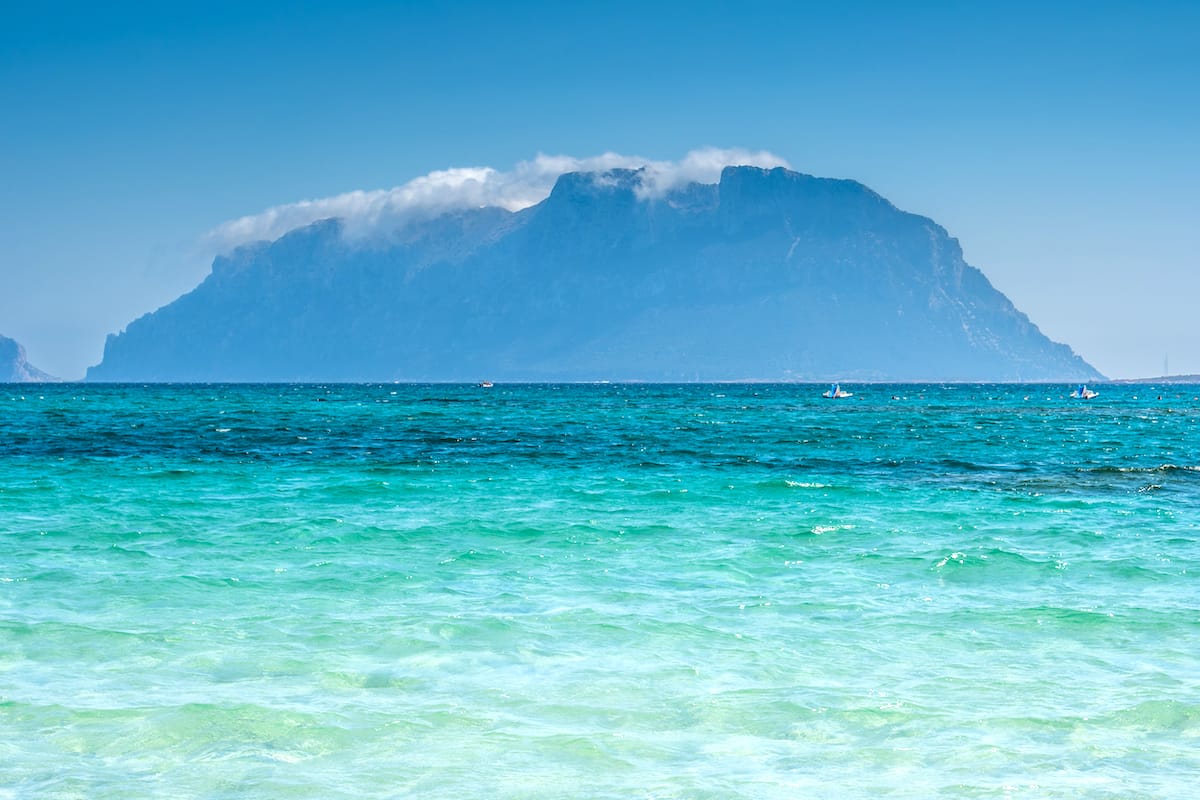 About Murta Maria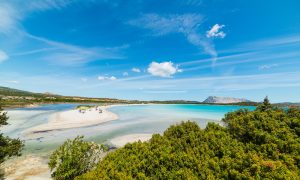 Located in north-east Sardinia, just a few kilometers south-east of Olbia Airport, Murta Maria is a quiet, peaceful seaside village that's known for its beautiful views as well as its water sports. Despite its tiny size, Murta Maria is entirely filled with fun and relaxing activities for both its locals and tourists to indulge in. You could lie back and soak in the sun on one of its many fantastic beaches (we particularly recommend Lu Impostu Beach or the beach of Porto Istana), or you could take a boat out and explore the many craggy outcroppings of rocks in the middle of the clear blue water. You can also go dolphin or whale watching with qualified tour operators, such as the Blue Sea Charter and Tour. Once you've had your fill of sun and sand, you could go horse riding on the Equestrian Trails, or go scuba diving in glorious Puntaldia. There are also any number of sightseeing tours, such as with the Tavolara Traghetti e Gite, that will show you some of the magnificent sights around the waters of Murta Maria. Murta Maria also has its collection of ancient churches and cathedrals in the vicinity, with the Basilica di San Simplicio in Olbia being an absolute must to visit. For a church that's more modern looking, visit the Chiesa di San Paolo Apostolo, a grand church with some magnificent frescoes. You should also explore the ancient ruins at the Tomba dei Giganti Su Monte 'e S'Abe, an archaeological site that was converted into a giants' tomb years ago. There are also other archeological sites of note, such as the Castello di Pedres in Olbia, and you can visit the Museo Archeologico, a museum with a fascinating collection of historical items. And of course, there's the dining. As you might expect of any small town in Italy, the restaurants are simply superb. Some of them, like the nearby Tenute Olbios, offer wine tasting and guided tours across their vineyards, which makes for a divinely authentic Italian experience! There are also quite a few fun bars and clubs nestled away near this town. One favorite by far is the Portici Caffe in Porto San Paolo, that's known about as much for its quality of food as it is for its drinks.
Murta Maria Map
✔ Use the Google and Booking map below to explore the area.
✔ Fill in your holiday dates to get an accurate view of available accommodations near Murta Maria.
Where to Stay in Murta Maria - Our Top Picks
Hotel Speraesole
A 4 star Hotel in Murta Maria, 0.2 kilometers from the center of town (about 0.1 miles.)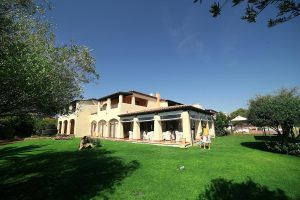 If you're on holiday in north-east Sardinia, surrounded by white beaches and crystal clear water, you want a hotel with staff that indulges your every whim and pampers you in your culinary expectations. That's where the Speraesole Hotel comes in! Designed with your comfort in mind, the four-star Speraesole Hotel offers impeccable service and incomparable fine cuisine. If you're looking to travel a few kilometers to enjoy some absolutely stunning natural views, you'll also want to relax in comfortable rooms come the night. Every room in the Speraesole is equipped with the most comfortable furniture, allowing guests to instantly feel right at home. You can get a standard room, a superior room, or a suite. Once you've relaxed in your room, you can dine at the Ristorante Caffetteria della Nonna, a refined restaurant that aims to delight its guests every day with changing menus. Choose from a selection of menus from the Mediterranean cuisine and table service for both lunch and dinner, and enjoy the homemade delicacies of the pastry shop and the ice cream parlour on the veranda at the central bar. You'll also find breakfast in the café, with freshly roasted coffee and baked pastries.
Hotel Cala Cuncheddi
A 4 star Hotel in Murta Maria, 2.7 kilometers from the center of town (about 1.7 miles.)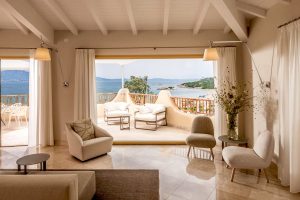 Built in beautiful Murta Maria, Hotel Cala Cuncheddi's immediate proximity to Porto Istana Beach makes it the perfect location for your holiday in north-east Sardinia. This gorgeous resort in Murta Maria has it all: thoughtful architecture, restaurants that take you on an incredible culinary journey across Italy, as well as a spa that rejuvenates and revives the senses. Add to that list a staff that dedicates itself to your every need, and you have a winner for your trip! Dine in either one of the fantastic restaurants at Cala Cuncheddi, Asumari or Asarena, and transform yourself into an epicure as you experience a world of tasty delights! You can eat either a few steps away from the beach in Asumari, or brunch overlooking the pool at Asarena. Later, relax in one of the distinctively designed rooms or suites, all of which bear the unique mark of contemporary Italian refinement. And the wi-fi is hi-speed, of course! And if you want to work up a sweat, simply visit the Technogym equipped fitness room! With a living area that immediately makes you feel like you're at home, Hotel Cala Cuncheddi is everything you need in a resort.
More Places to Visit Near Murta Maria
Murta Maria Restaurants - Where to Eat
Caminera (Italian Food, Pizza)
🏠
99
,
Viale Murta Maria
,
Murta Maria
,
Sardegna
,
07026
,
Italy
.
📱 Telephone:
+39 0789 183 5297
For best-tasting Italian and Mediterranean dishes, check out Caminera, a top-rated restaurant in Murta Maria. It's known for fast and excellent service, not to mention excellent quality food at reasonable prices. The restaurant is always full of locals, which is really a good sign. The delicious pizzas of Caminera are cooked in a traditional stone bake oven, in full view of the customers. For starters, they have a good selection of meats and cheeses. They also have a few varieties of salads and pasta dishes, as well as a "fish of the day" option along with several other exciting seafood dishes. Their mouth-watering desserts, especially the warm chocolate pudding and pannacotta are a crowd pleaser. There's also a wide range of drinks on offer, but a local favorite is the 'Costera' Vino Rosso. When it comes to the quality of service, Caminera will not disappoint. The friendly waiters are very accommodating and will make sure to attend to all your needs. And despite being busy, it will not take long for your food to arrive!
Gastronomia Acqua Pazza (Italian Food, Pizza)
🏠
Murta Maria
,
Sardegna
,
07026
,
Italy
.
📱 Telephone:
+39 0789 36310
Gastronomia Acqua Pazza is a cozy little restaurant in Murta Maria, serving a wide variety of delicious pizzas and other Italian meals. It's a friendly and casual place, yet the ambiance is very relaxing. Run by Chef Silvio, who speaks excellent English and would sometimes take time to interact with guests, the restaurant is known for its delectable Italian fare. As for the food at Acqua Pazza, every dish is prepared to perfection, and you can watch the pizzas being prepared and cooked in the oven. Aside from pizzas, there are also seafood dishes on the menu served with grilled vegetables and some classic Italian and seafood dishes. A good selection of wine and desserts are also on the restaurant's menu. This takeaway restaurant is often busy, which is not surprising, given the quality of food and the excellent service that they offer. There are only a few tables available, so a reservation is a must if you intend to dine at the place.
How To Get To Murta Maria
Have you thought about arranging a rental car in Sardinia?
For some great deals, check out our Sardinia Car Hire page!
From Olbia Costa Smeralda Airport, head south-east by taking the Strada Statale 125 Orientale Sarda. With the usual traffic, you'll reach Murta Maria after about 10 to 15 minutes!