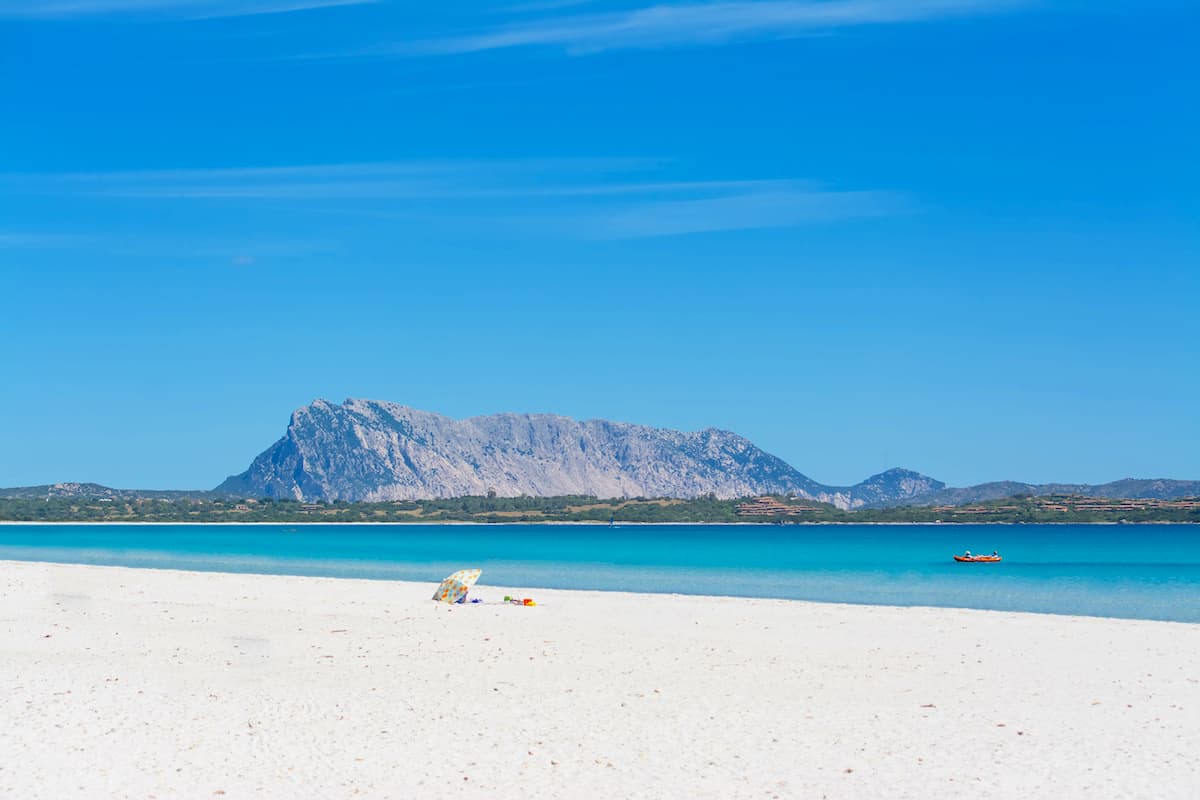 About Spiaggia La Cinta
near San Teodoro, Province of Olbia-Tempio, North-East Sardinia, Italy.
parking, beach chairs, umbrellas, bar, kitesurfing school, camping.
snorkelling, walking, jogging, windsurfing, kitesurfing, stand up paddling, horseback riding.
18:38 PM
08:31 AM
3200 meters.
suitable for families with children.
Located 3 kilometers south of Cala Brandinchi, La Cinta Beach (Spiaggia La Cinta) near San Teodoro, is one of the longest beaches (3.2 kilometers) in north-east Sardinia and one of the most popular and best beaches of San Teodoro.
Facing east, it offers stunning views of the Capo Coda Cavallo promontory to the north and Isola Tavolara rising behind it. It's a perfect beach for people of all ages and families with children as its waters remain shallow for the first few hundred meters.
La Cinta beach has clean blue waters and brilliantly white sand. Beach chairs are available to rent as well as paddle boats, and on windy days La Cinta beach is a great spot for windsurfing and kitesurfing. Kite lessons for both beginners and advanced, as well as sup lessons, can be arranged at the nearby Hard Core Surf Shop & Kite School.
Marked by white sand dunes and juniper trees, a narrow strip of land separates the beach from the Stagno di San Teodoro lagoon where pink flamingos, herons and kingfishers occupy its waters. Given its sheer length, La Cinta beach is also ideal for long walks or jogging, preferably early in the morning or after sunset.
Plan your visit well, as this beach can get crowded mostly in August and September.
Highly recommended!
How To Get To Spiaggia La Cinta
Coming from Olbia, take the SS 125 to the south, after 24 kilometers turn left towards San Teodoro. After approximately 850 meters, turn left after you've passed the bridge, and continue for 1.3 kilometers until you reach the parking area of La Cinta beach.
Map
Use the Google and Booking map below to explore the area.
Fill in your holiday dates to get an accurate view of available accommodations near Spiaggia La Cinta.
Beaches Near Spiaggia La Cinta