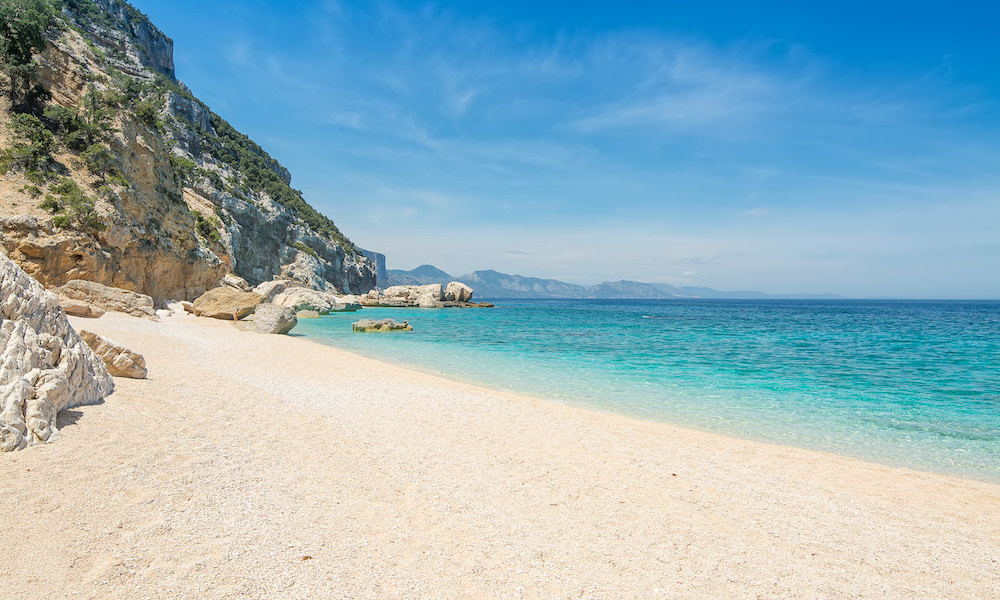 About Cala Mariolu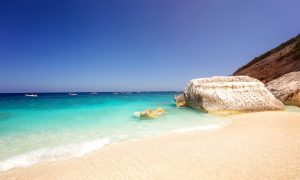 Cala Mariolu is one of the most precious Sardinia beaches the eastern coast of the beautiful island of Sardinia has to offer. This gem is located just north of Cala Goloritze, and is decorated with little pebbles made round and smooth by the eternal movement of the waters. The beach of Cala Mariolu is very suitable for scuba diving, and is one of the best snorkeling beaches of Sardinia. Due to its location, the beach of Cala Mariolu rests in the shade of the limestone rocks at the end of the afternoon. Unfortunately there are no hotels or other accommodations in the direct vicinity of Cala Mariolu, but there are plenty of accommodations to be found in the cities north and south of the cove. Just 14 kilometers north of Cala Mariolu you'll find several beachfront hotels, apartments and bed & breakfasts in Cala Gonone. Just about 22 kilometers south of Cala Mariolu there's a wide variety of hotels and apartments to be found in Santa Maria Navarrese. All accommodations in both cities are 3-stars and up, and great starting points for beach, nature and hiking enthusiasts and backpackers who come to Sardinia to explore the Gulf of Orosei.
Places to Stay near Cala Mariolu
How To Get To Cala Mariolu
Cala Mariolu can be accessed on foot from Piredda in the Plateau of Golgo (Altopiano del Golgo), where goats and donkeys gather to graze in the Mediterranean scrub. While the rewards are truly worth the effort, the trek to the beach is not easy and should be done well prepared - and with caution. Getting to Cala Mariolu involves walking a total distance of 6 kilometers while going 100 meters uphill, and approximately 600 meters downhill. Hiking to Cala Mariolu should take you about 3 hours. One can imagine the hike is not something to do for everybody, especially during the hot summer days of July and August! Should you decide to reach Cala Mariolu on foot, it's adviced to make the return trip to your accommodation by boat. Boat excursions are available from the village of Cala Gonone up north, or Santa Maria Navarrese down south.
Map
Use the Google and Booking map below to explore the area.
Fill in your holiday dates to get an accurate view of available accommodations near Cala Mariolu.
Beaches Near Cala Mariolu