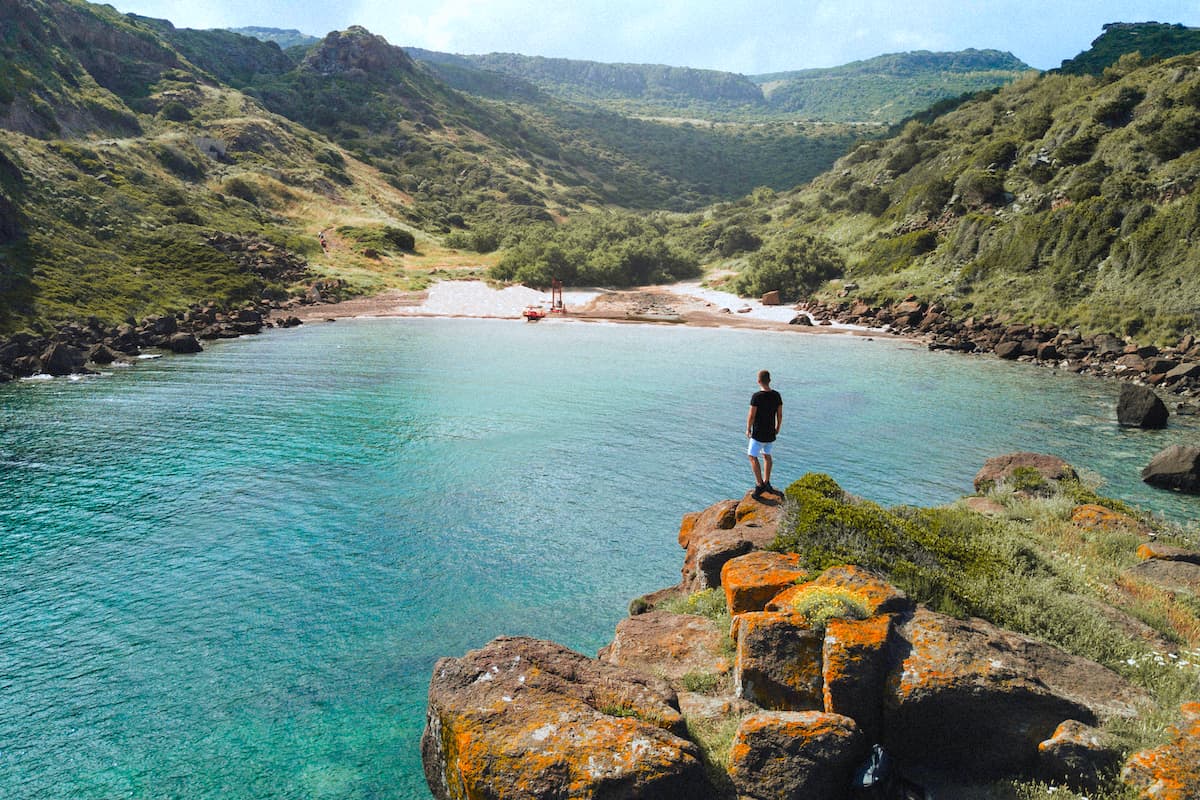 The beaches of north Sardinia are surprisingly diverse, and this part of the island offers a full range of possibilities for a perfect Sardinian holiday. Corsica is located just 16 kilometers to the north, and can be visited by ferry in less than an hour. With the Costa Smeralda nearby, you can have a taste of luxury whenever you feel like it.
As some people say: "the only way to see Sardinia is by boat": visiting Isola Maddalena in the Maddalena Archipelago National Park should really be on your list of top priorities. And if you're looking for a varied cultural heritage, the villages of Santa Teresa Gallura, Palau and Arzachena are within reach.
Have you been planning to go kitesurfing in Sardinia? Look no further, Porto Pollo beach is a Mecca for kitesurfing enthusiasts and one of the best kitesurfing beaches of Sardinia. Or pick one of the beaches of Badesi on a 9 kilometer long stretch of coast for some kitesurfing, windsurfing or stand up paddling.
With so many things to do and see, you'd almost forget about just relaxing on the beach… Below you'll find an overview of the beaches of north Sardinia, from the villages of Castelsardo to Costa Paradiso, Portobello to Rena Majore, and from Santa Teresa Gallura to Porto Pozzo.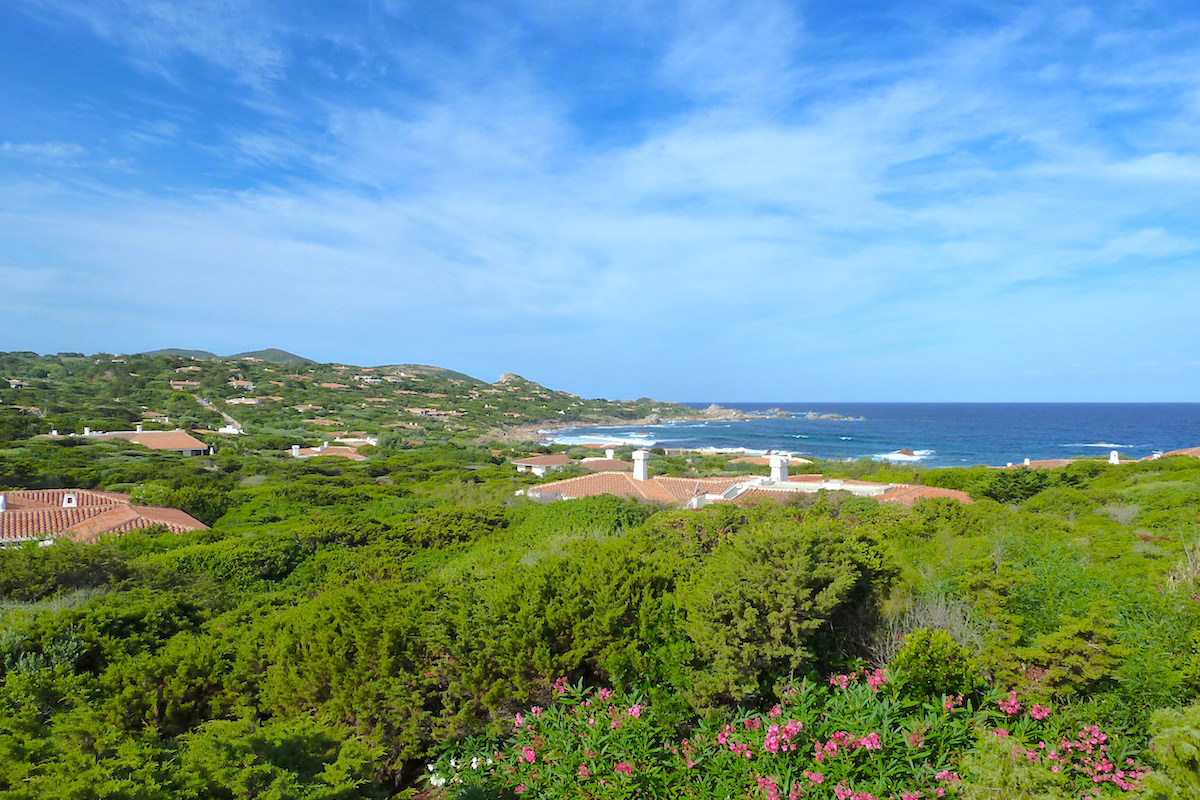 Portobello is a tourist village located on Sardinia's northern coast in Olbia-Tempio. If you are looking for a beautiful location with sandy beaches and a quieter environment, then the North coast is ideal. Portobello is one of the best places to go in this area and is perfect for a chilled out holiday with a welcoming vibe. The area has excellent hiking trails along the coastline with its pink granite cliffs and in the forested areas nearby. There are water sports too, from swimming at the beaches, to windsurfing and snorkelling.
Beaches Near Portobello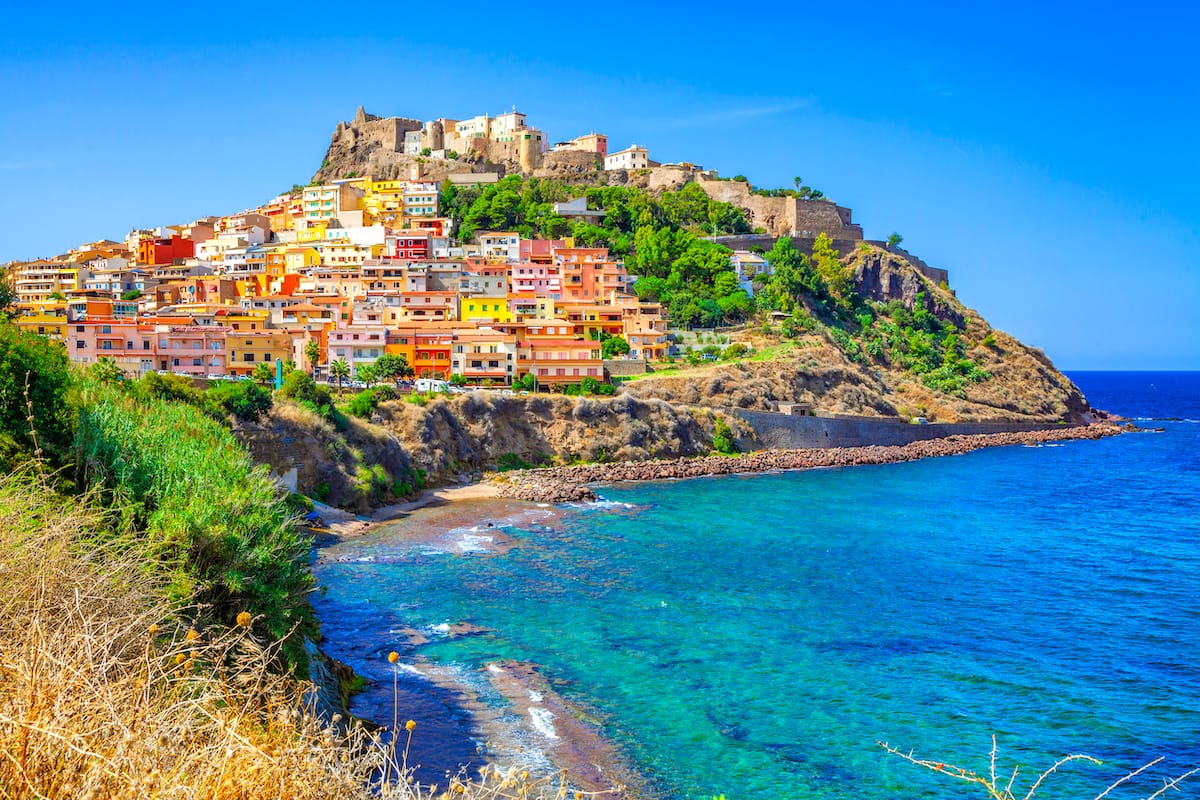 Castelsardo is a picturesque town located just a short distance from Badesi on the northern coast of Sardinia. In many ways, this historic town is best known for an ancient castle, but there are also beautiful sandy beaches which make this a somewhat strategic location or stopover between western Sardinia and islands in the east. Founded by a Genovese family during the 12th century, Castelsardo is quite popular with tourists from around who are always impressed by the magnificent ancient architecture throughout the town. Castles and fortresses were built around the same time as the origin of the town while remnants of a number of watchtowers add further to the antiquated nature of Castelsardo. Featuring many pathways, this is a truly wonderful place to explore on foot while the castle, Castello dei Doria, is arguably the main highlight.
Beaches Near Castelsardo
North Sardinia - Palau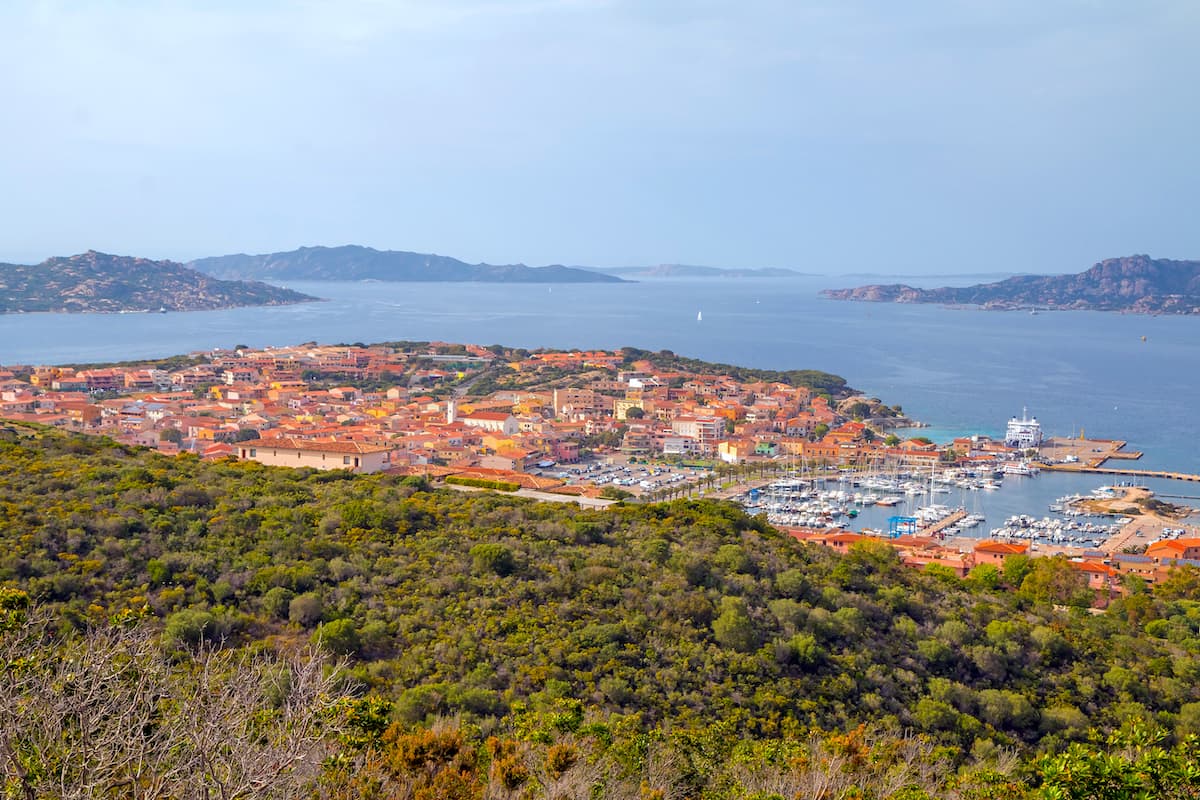 Established by shepherds in the late 1800's and situated in the province of Olbia-Tempio, Palau is small seaside village which is best known for the nearby Capo d'Orso (Cape of the Bear) formation on the northern tip of Sardinia. With the majestic company of stunning Mediterranean seas, Palau proves to be more than just a port island, for this charming town with colorful boats is also perfectly located to explore the surroundings. The many quaint villages, religious remnants, and the valley of the moon make this a unique place to visit in Sardinia. Conveniently, Palau also serves as a gateway to the Maddalena archipelago.
Beaches Near Palau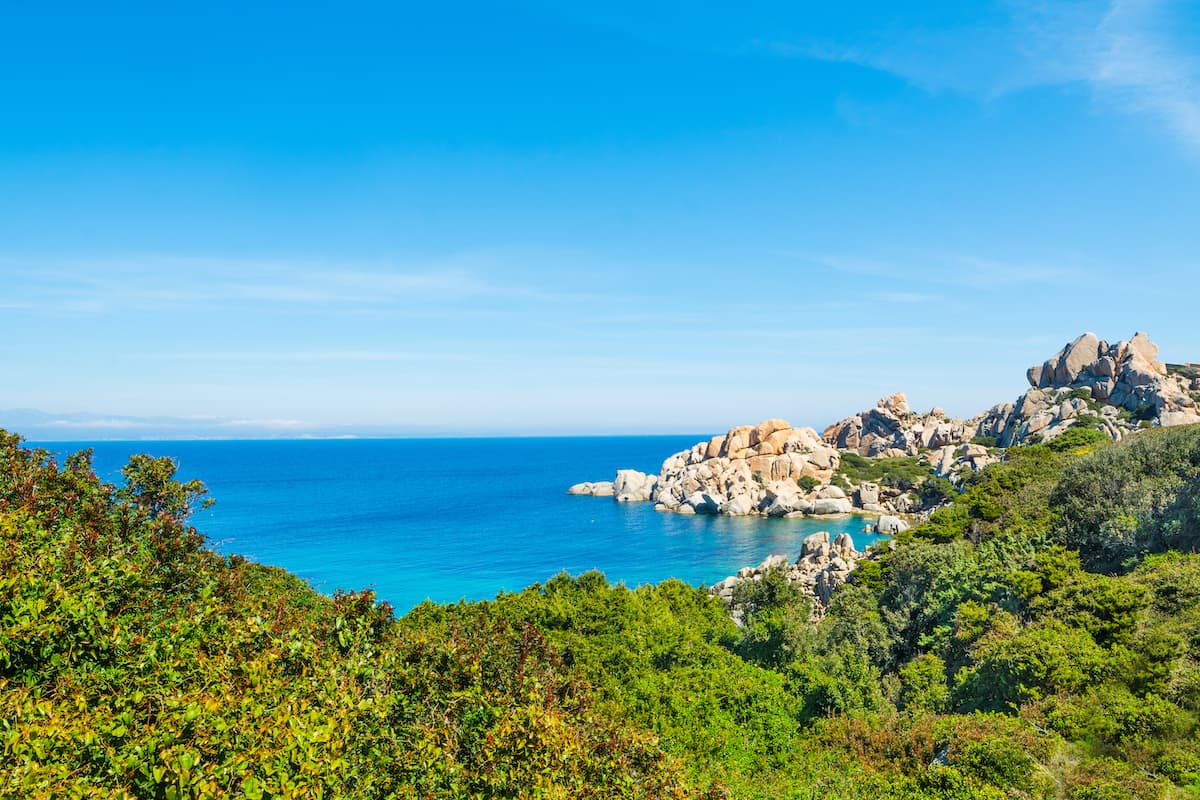 Featuring enchanting seascapes, rugged hiking trails and endless natural beauty, Capo Testa is one of the true highlights of a trip to Sardinia which will leave you wanting to explore even more of this stunning island. Atop this glorious holiday destination surrounded by clear and transparent water, Corsica can be recognized with the help of a suitably low shoreline and clear weather. ... It is a beautiful place to walk around, and thankfully, the absolute perfection of the most dramatic scenery of Sardinia remains all the way through spring and even winter time.
Beaches Near Capo Testa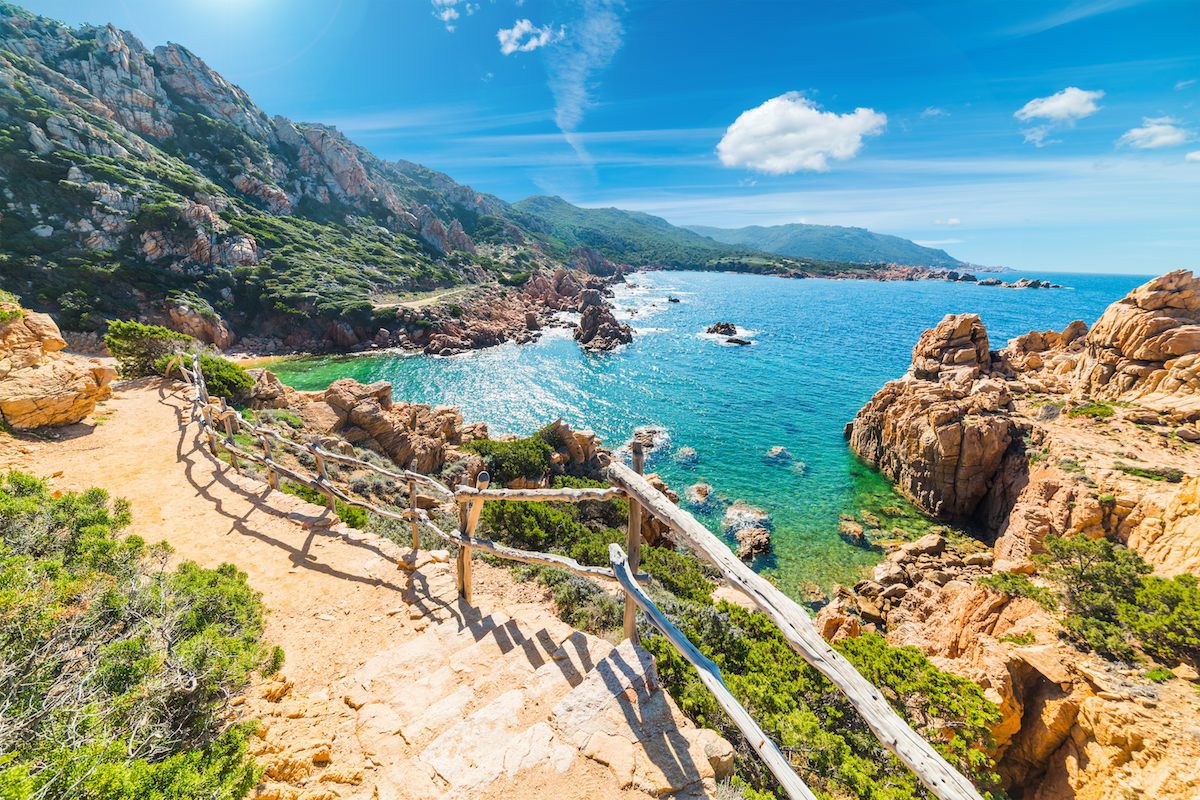 They call Costa Paradiso heaven on earth and its coastline and scenery is worth a journey to experience. In this part of the Sardinian coastline you'll find sandy beaches, a sea that glistens in the sun, and some wonderfully secluded places to relax. Sardinia is a beautiful island but head to the Costa Paradiso and you'll be in heaven. The Costa Paradiso is located on the North Coast of Sardinia and is perfect for a chilled out break in the sun. This area stretches from Santa Teresa di Gallura to the small town of Castelsardo. The sea is a big attraction with beautiful beaches and spectacular granite rocks shaped by the sands. Off shore the deep waters are a big draw for scuba divers with many interesting and scenic dives from Santa Teresa di Gallura.
Beaches Near Costa Paradiso
North Sardinia - Badesi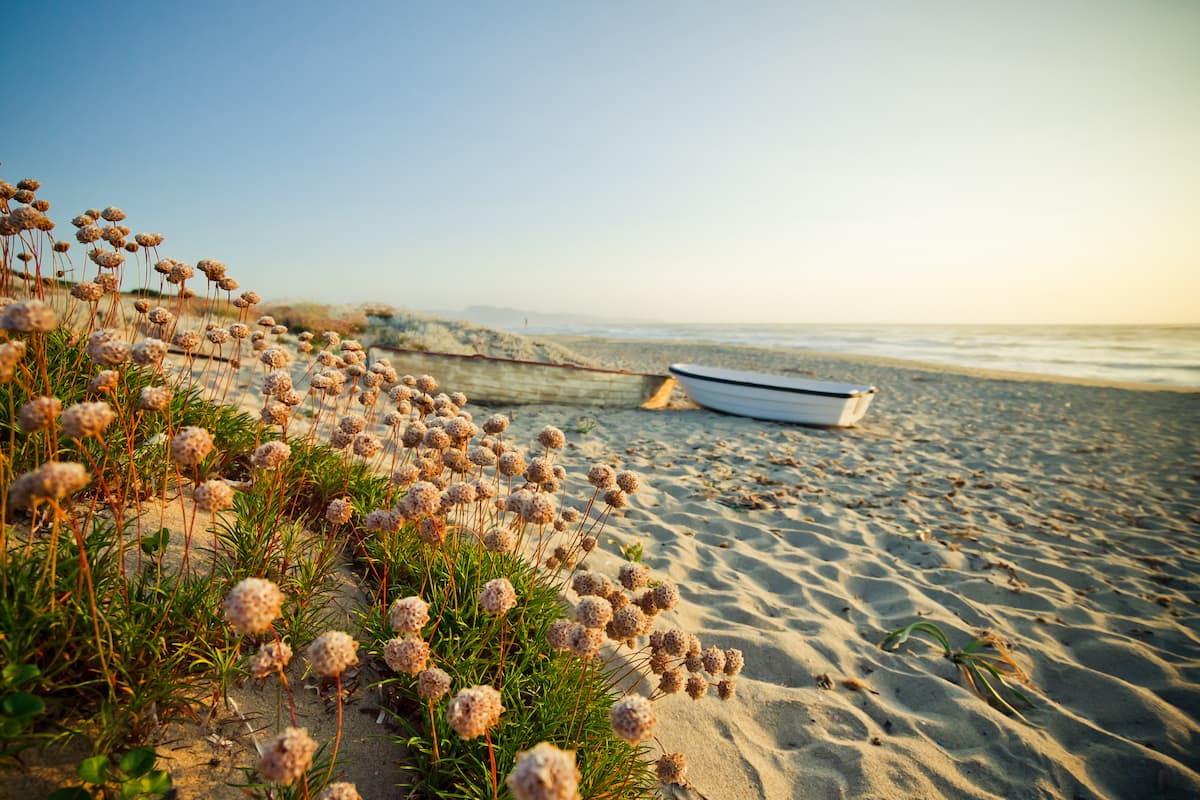 Badesi is a small municipality in the province of Olbia-Tempio in Sardinia, located about 200 kilometres north of Cagliari and about 51 kilometers west of Olbia. Besides its splendid beaches, Badesi's surroundings are very attractive and quite varied, with hills covered with lush vegetation and low sandy flat lands where vines grow and from which the renowned Vermentino di Gallura wine is produced.
Beaches Near Badesi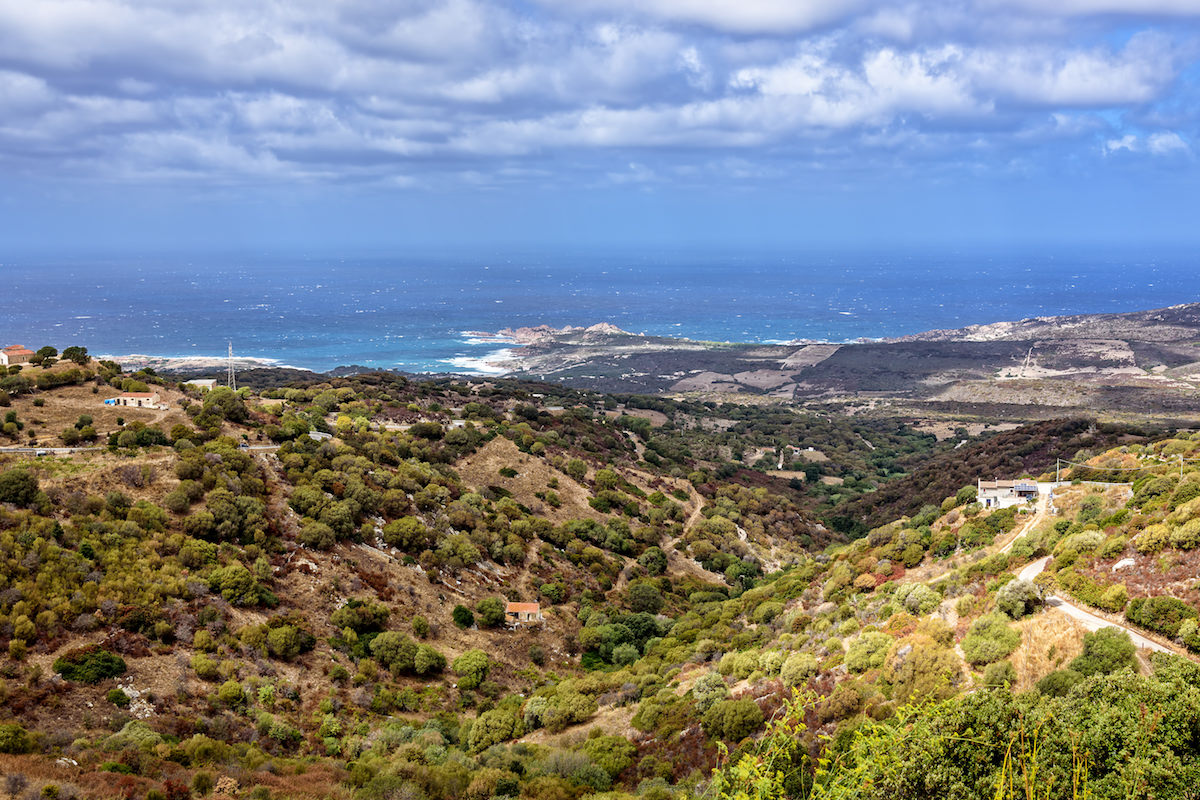 Trinità d'Agultu e Vignola is a small village in the province of Olbia-Tempio, located approximately 50 kilometres west of Olbia. It is an idyllic village high up on a hill along the northern Sardinian coastline. The jagged shore and the wind-sculpted red rocks of Costa Paradiso make this region a paradise for sun seekers and water sports enthusiasts. Renowned beaches are just around the corner, they are widely regarded as one of the top things to do in northern Sardinia. While the sea may convince most sun-seekers to make Trinità d'Agultu e Vignola their next holiday destination, the town offers activities for outdoor enthusiasts as well. The hills are the perfect playground for biking, hiking and horse riding.
Beaches Near Trinità d'Agultu e Vignola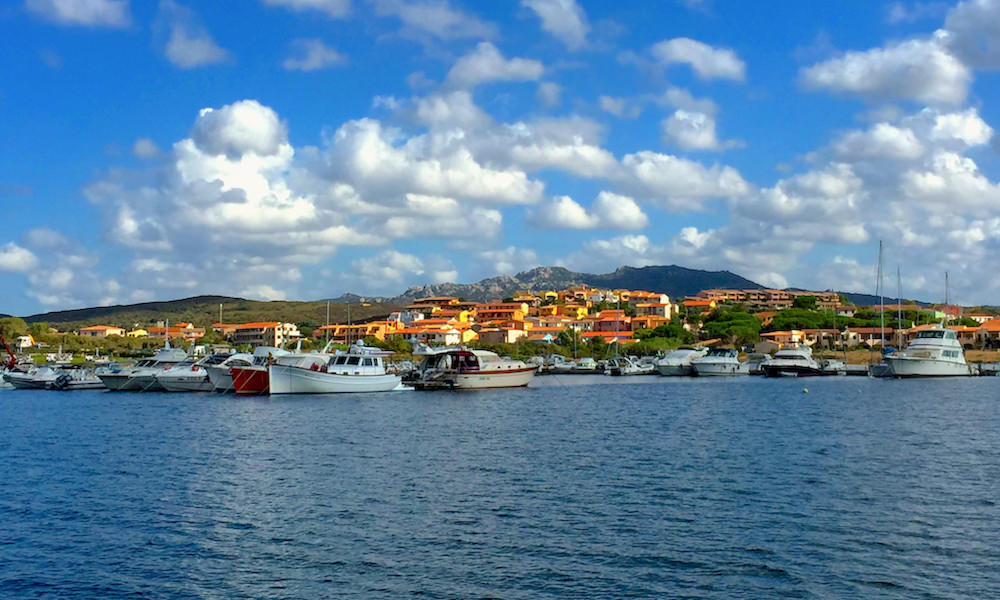 Drive 35 kilometers north-west from Olbia and you'll reach Porto Pozzo, a small seaside village in Olbia-Tempio, north Sardinia. Porto Pozzo has its own little port, where rubber boats can be rented to explore the bays and coves in the area. The village has a few shops, a fresh ice cream shop, a supermarket and several restaurants.
Beaches Near Porto Pozzo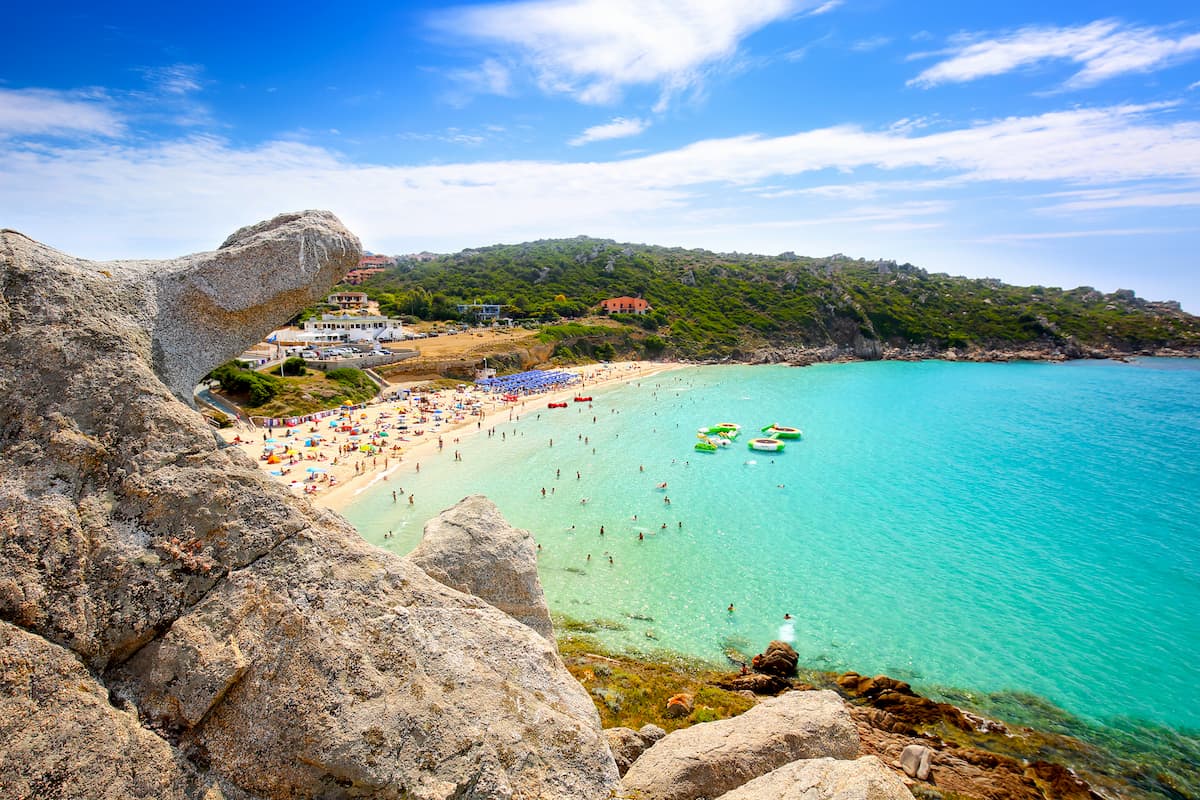 Santa Teresa Gallura is a seaside village located 45 kilometers north-west of Olbia, on the northern tip of Sardinia in the province of Olbia-Tempio. It is a characteristic village with its own marina and ferry terminal, the Piazza Vittorio Emanuele lined with bars and souvenir shops, and easy access to several renowned Sardinian beaches.
Beaches Near Santa Teresa di Gallura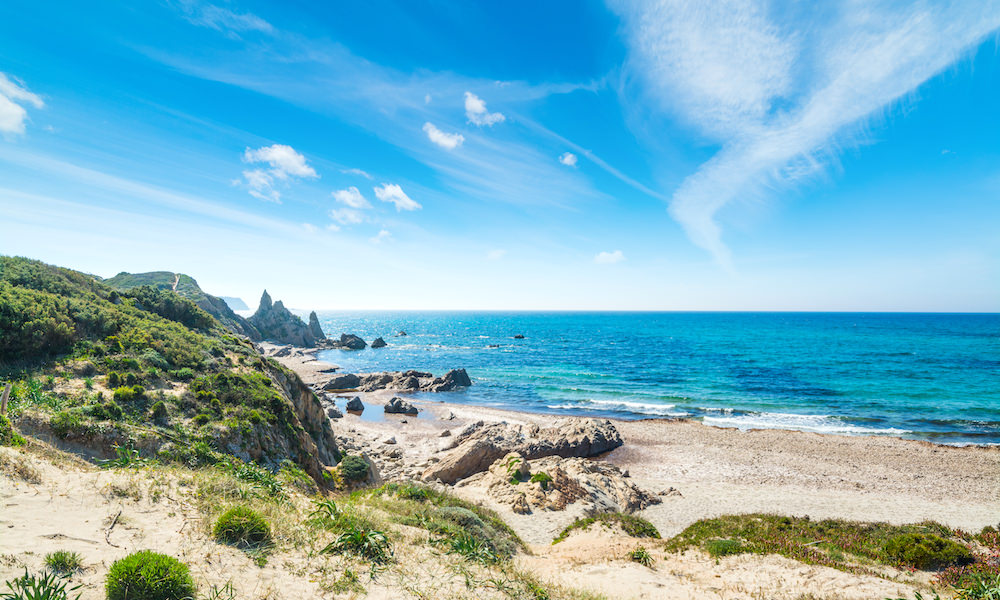 Rena Majore is a beautiful seaside village on the Northern coast of Sardinia, Italy. While one of the more popular tourist destinations, you'll find that there are many secluded locations nested between the vast coastline and enchanting pine forest. You'll find the short distance from the town to the beach to be quite convenient, though spacious enough to allow you the feeling of blissful isolation from the rest of the world. Rena Majore may be small, but it boasts some excellent locations. Start the day off by grabbing a treat from the best pastry shop in town. After a relaxing day on the beach, you'll be able to end the day in one of their excellent restaurants or bars. The village also offers two football pitches, an Olympic-sized swimming pool, and a lovely selection of tennis courts for those who enjoy recreational activities.
Beaches Near Rena Majore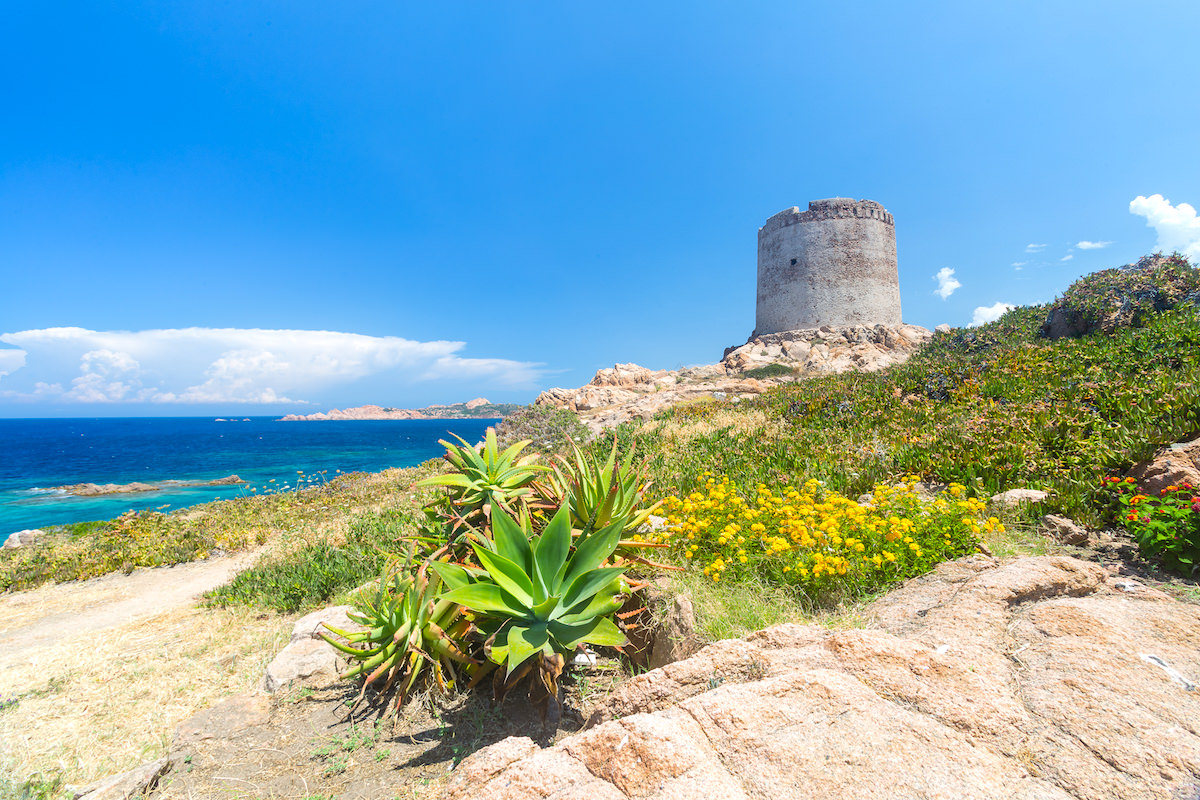 Named after the long granite rock that sits 500 meters off the coast, Isola Rossa is a charming seaside town with a modern marina situated on the Costa Rossa.
Beaches Near Isola Rossa