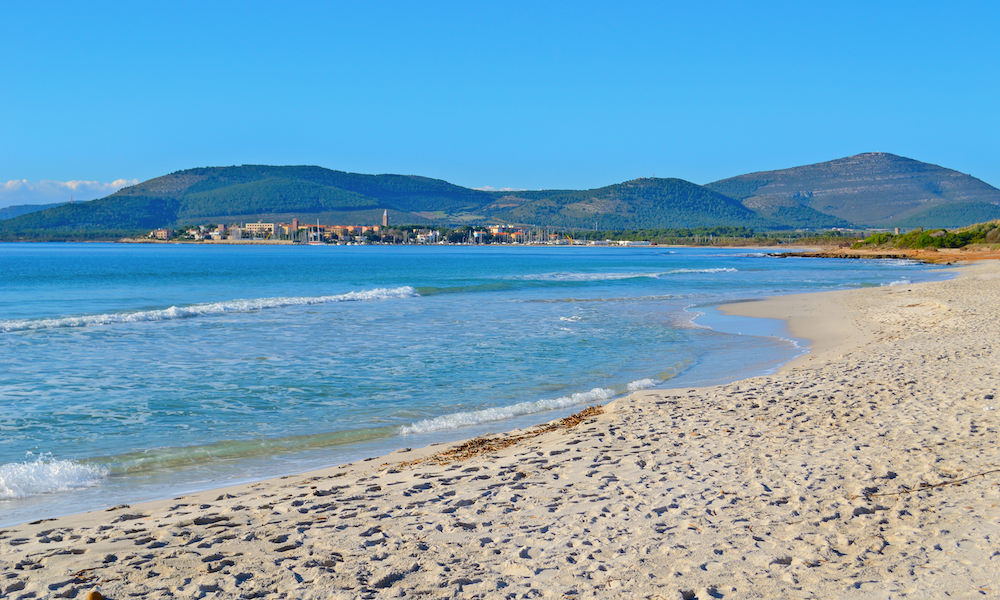 About Fertilia Beach
From Alghero, drive north-west for about 4 kilometers and you'll find Fertilia beach, located in between Maria Pia beach and the small village named Fertilia. Backed by a pond named Stagno di Calich, Fertilia beach has a length of 1 kilometer and faces south, offering nice views over the shallow light-blue waters and Fertilia's small shipyard: Marina Di Fertilia.
Fertilia beach consists of clear sand and some rocks that arise on its outskirts. It is mostly visited by families with children, though in August you may very well find some tourists here. The seabed consists of sand and some small rocks, and the water is always crystal clear and pleasantly cool.
Scuba diving enthousiasts will appreciate that there's a diving school near this beach. The Adventure Diving Alghero diving center offers scuba school services, personalized and exclusive guided dives, rental of diving equipment and in particular assistance to qualified photographers.
Where to Stay near Fertilia Beach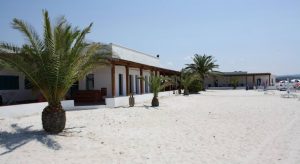 The widest part of Fertilia beach lies directly in front of the family-friendly Casa Per Ferie Vel Marì. This beachfront hotel offers a restaurant and private beach service (from 15 May until 30 October). All 25 air-conditioned rooms feature lovely views of the Mediterranean Sea. The hotel's restaurant – open from 10 June until 30 September – serves traditional Sardinian cuisine, and a buffet breakfast is served each morning. Rooms at the hotel have simple modern furnishings and tiled floors. Each room features a private bathroom. Activities at Spiaggia di Fertilia include windsurfing, canoeing, cycling, diving and snorkelling.
Directions to Fertilia
From Alghero, Spiaggia di Fertilia can easily be reached by taking the SS127bis in the direction of Fertilia. It shouldn't be more than a 15 minute drive.
Map
Use the Google and Booking map below to explore the area.
Fill in your holiday dates to get an accurate view of available accommodations near Fertilia.
Beaches Near Fertilia