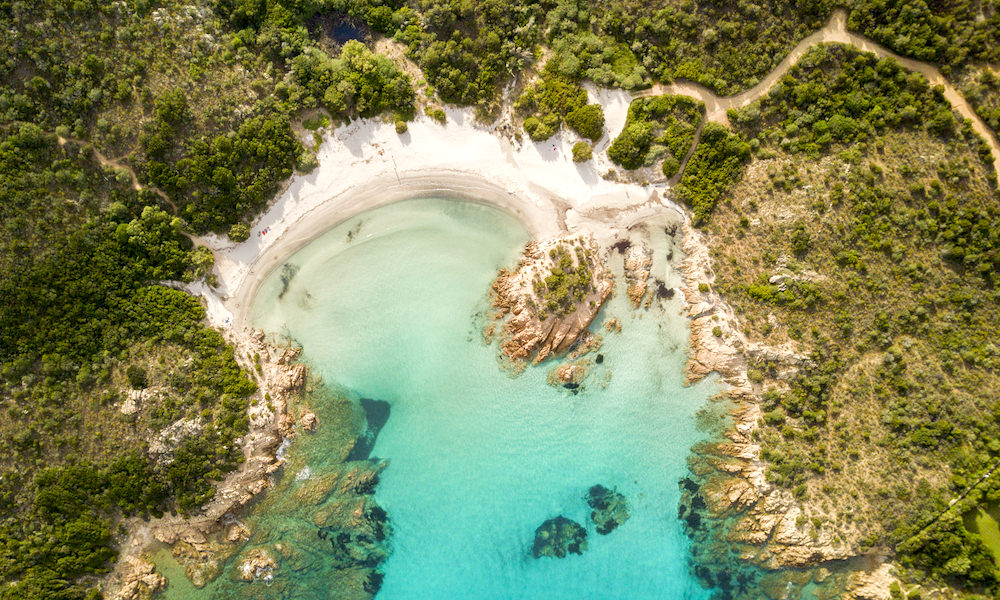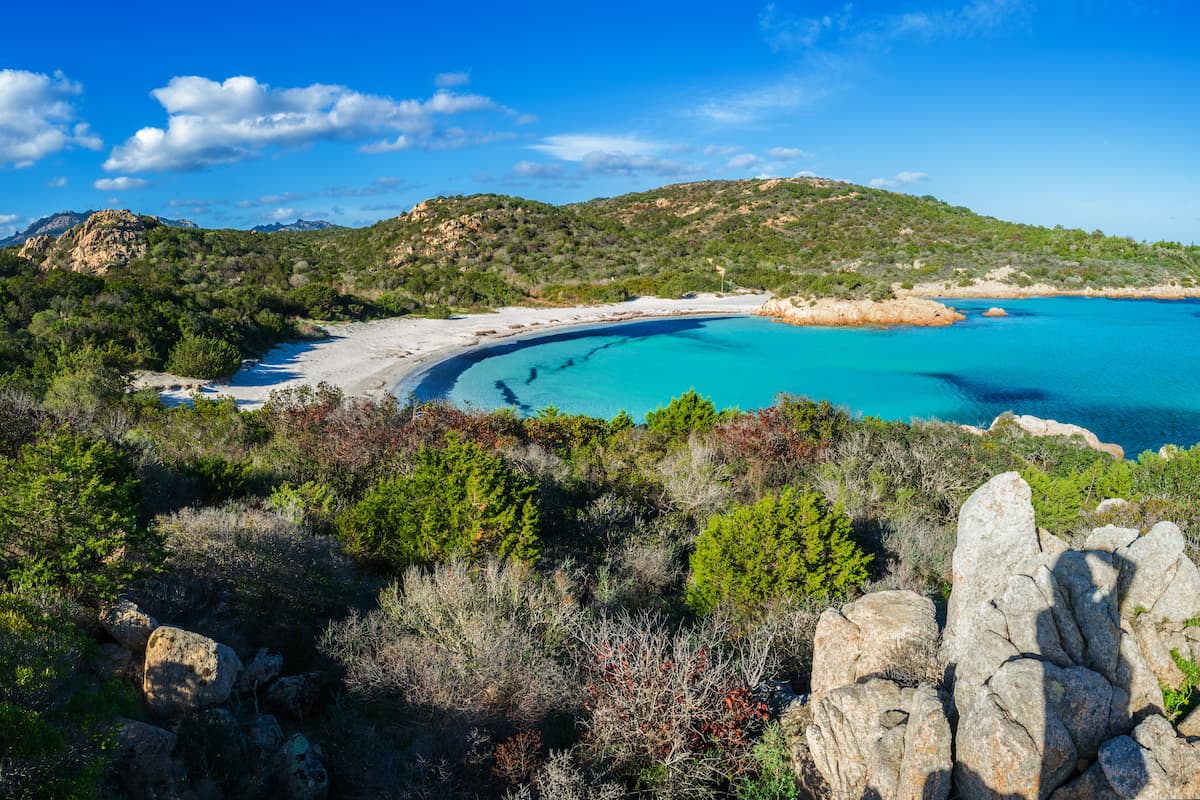 Costa Smeralda beaches belong to the best beaches in Europe, and the Emerald Coast is one of the most popular holiday destinations. Embraced by the warm and salty waters of the Mediterranean, the diverse coastal area of Costa Smeralda offers beach resorts, rental villas, beach hotels, chic marinas, shopping areas and a vibrant nightlife - while keeping a balance with its beautiful surroundings.
Beaches Near Costa Smeralda
North East Sardinia - Pittulongu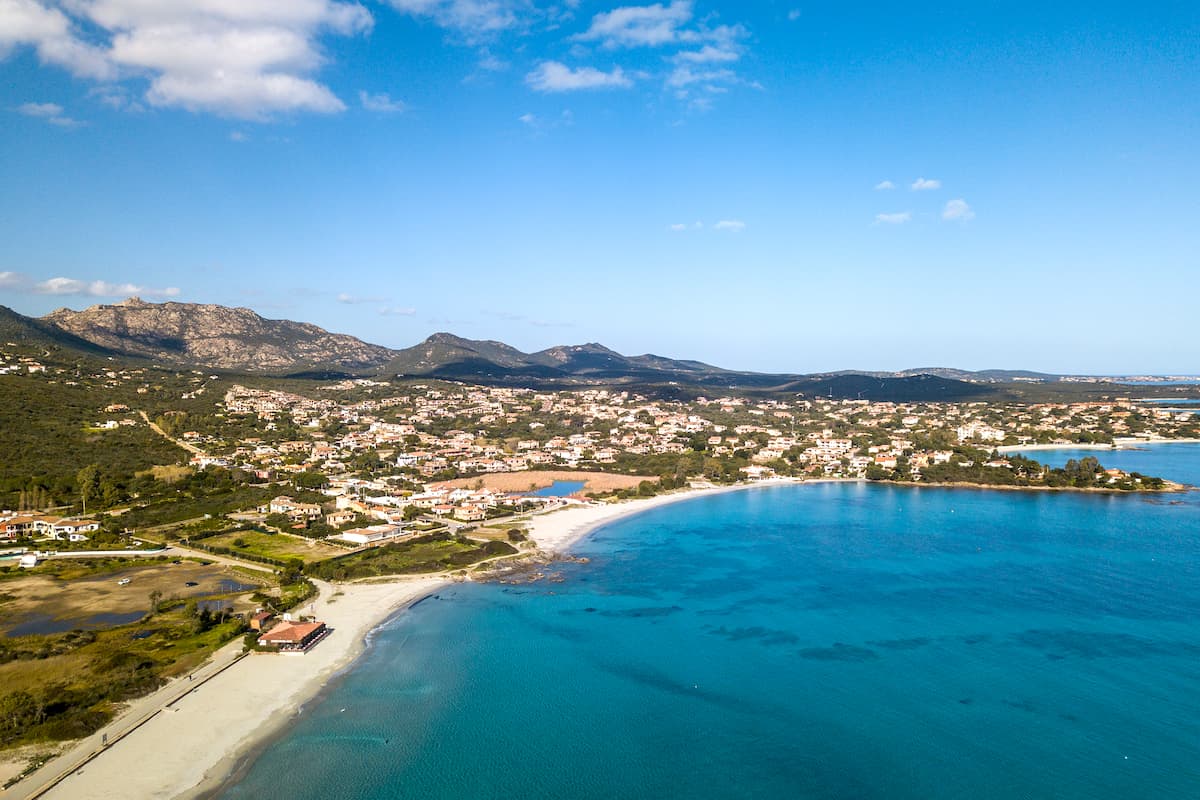 Pittulongu is a small seaside town in the province of Olbia-Tempio in north-east Sardinia, Italy. Located just a short drive away from the center of Olbia and Costa Smeralda Airport, the village is accompanied by beautiful white sand beaches that are loved by both locals and tourists. With near perfect shallow waters, it is also easy to see why families with young children find these stretches of sand so attractive. Your choices are Spiaggia Mare e Rocce, Spiaggia La Playa, Spiaggia Lo Squalo, and Spiaggia del Pellicano.
Beaches Near Pittulongu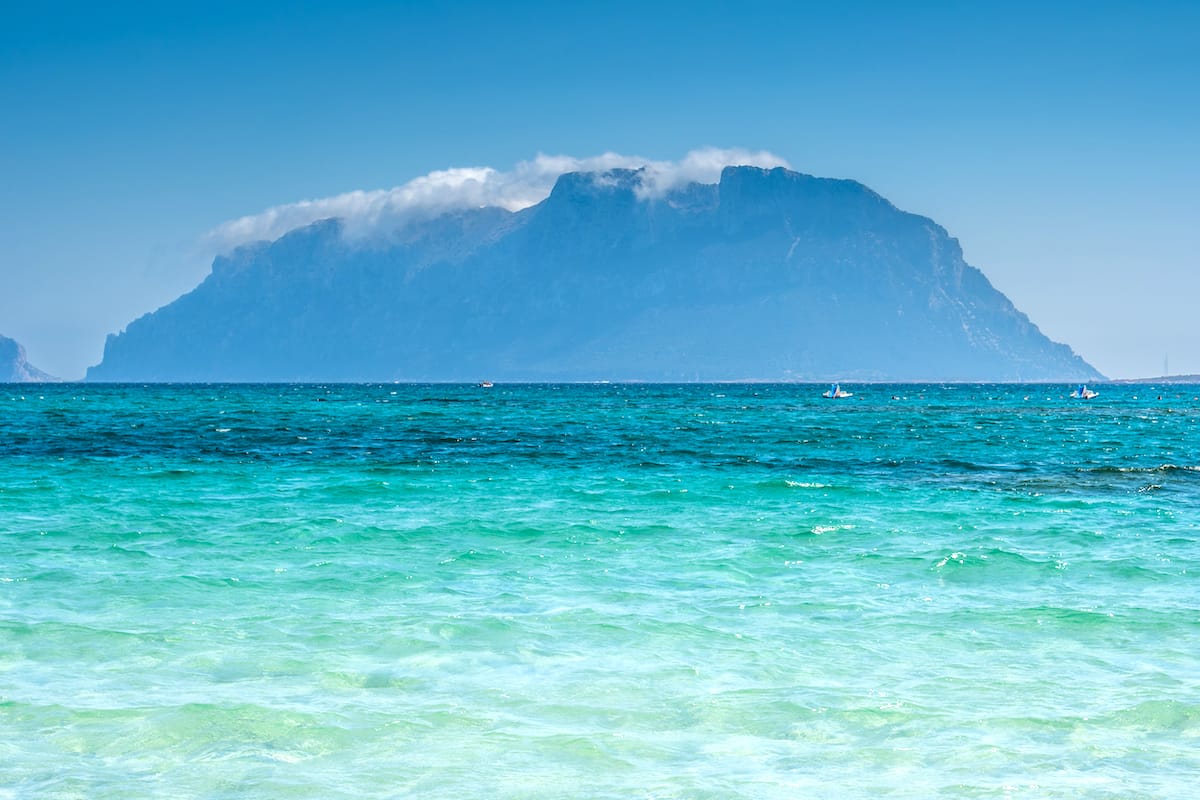 Located in north-east Sardinia, just a few kilometers south-east of Olbia, Murta Maria is a quiet, peaceful village that's known for its beautiful views as well as its water sports. Despite its tiny size, Murta Maria is entirely filled with fun and relaxing activities for both its locals and tourists to indulge in. You could lie back and soak in the sun on one of its many fantastic beaches (we particularly recommend Lu Impostu Beach or Porto Istana Beach), or you could take a boat out and explore the many craggy outcroppings of rocks in the middle of the clear blue water.
Beaches Near Murta Maria
Porto Ottiolu is famous for its beautiful beaches. There are plenty of beach establishments within the village, and the seashore is half a kilometer long. The beaches in the area are known for their shallow seabed, which makes it a perfect destination for families bringing their small kids along. Shaped like a half-moon, the beach faces the northeast part of the island, where there's a tiny island called Isolotto d'Ottiolu. Nearby, you'll find plenty of hotels, restaurants, bars, and shops.
Beaches Near Porto Ottiolu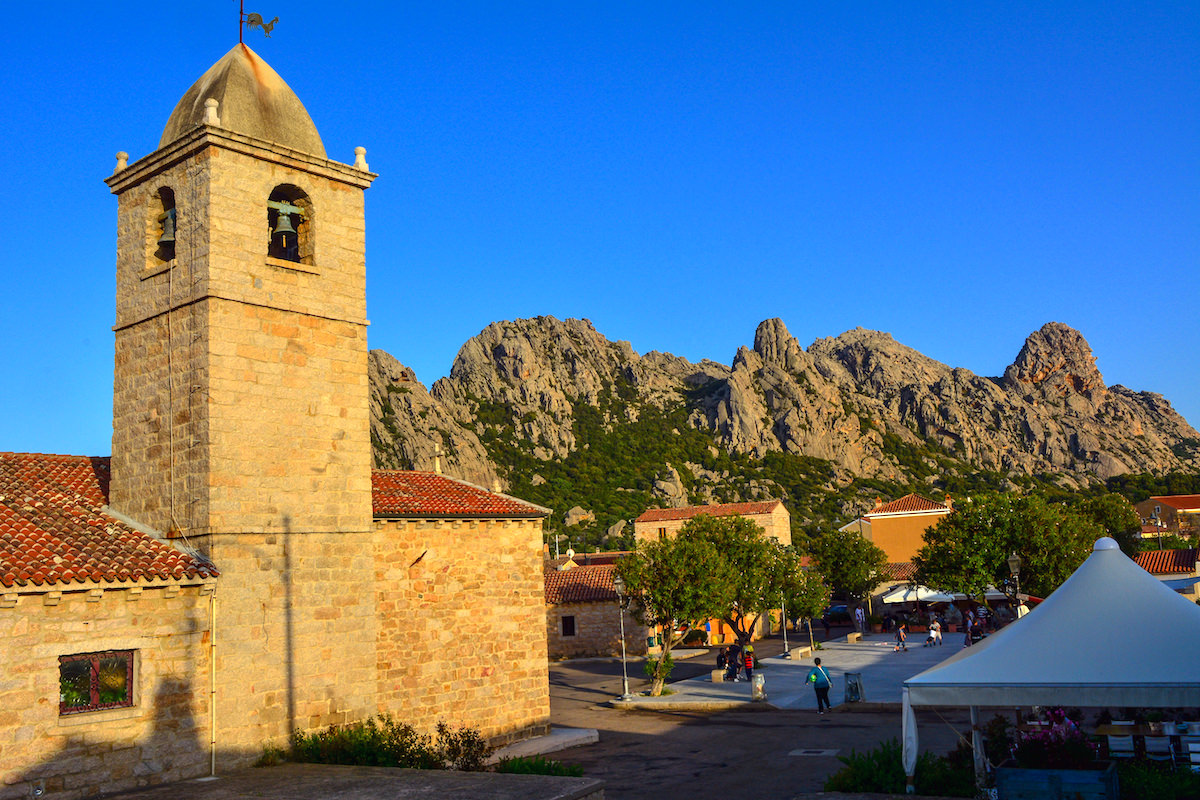 Italy is dotted with small, little-known villages that contain all the charm and beauty of traditional Italian life. One of these is San Pantaleo, a lovely community in the Gallura region of Sardinia. Come up the mountain road from the coast to visit this town nestled between the mountains and sea. This is a wonderful place to experience the best of authentic Italy. San Pantaleo is best known for its popular Thursday morning market. If you decide to visit this beautiful little town, plan to be there on a Thursday! These mornings, the main street of the town is transformed from a quiet avenue to a bustling marketplace, full of activity and good aromas. In 2018, San Pantaleo was declared to be one of Italy's 19 most beautiful villages by the British Daily Telegraph newspaper.
Beaches Near San Pantaleo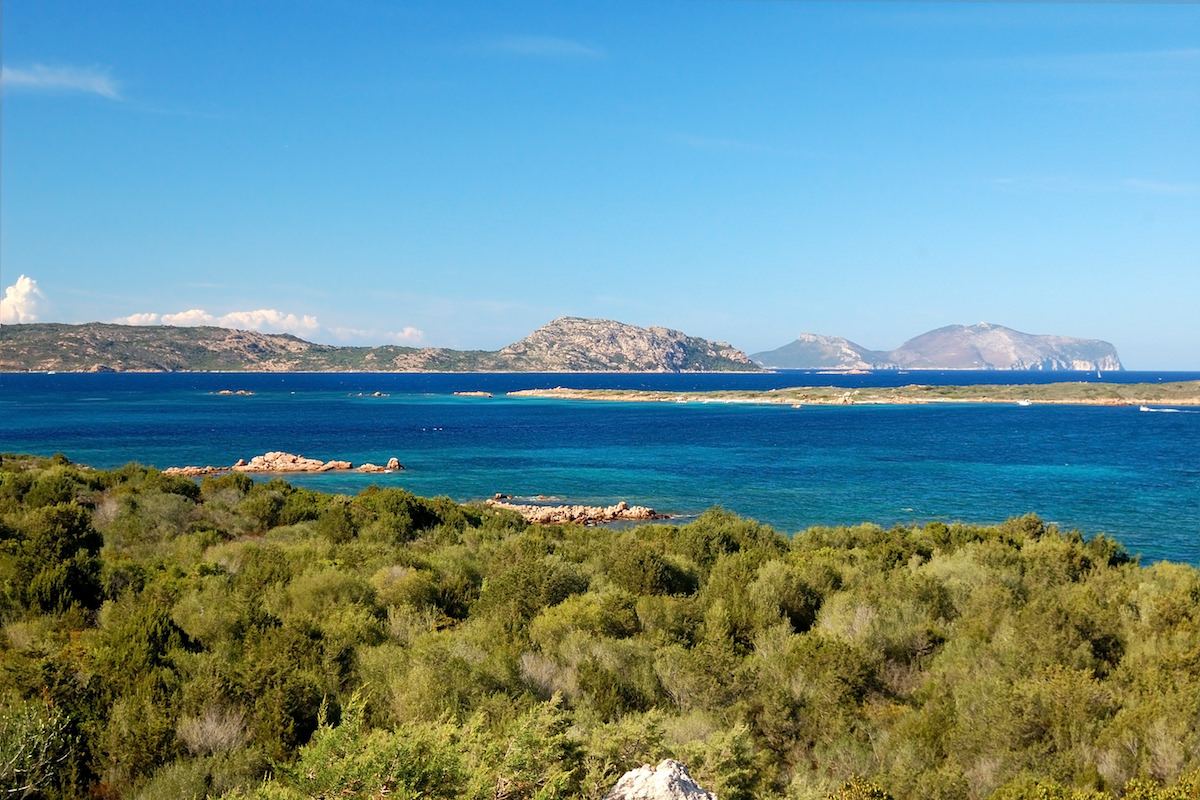 The strategic location of Porto San Paolo allows for easy access to spectacular nature and rolling landscapes which are highly popular with tourists and locals alike while the beaches of Porto Istana and Spiaggia Porto Taverna are also right on the doorstep of the village itself. Porto San Paolo is ideally situated to explore the rest of northeast Sardinia and graced with a spectacular wilderness with an endless variety of activities including horseback riding, mountain biking, and even golf.
Beaches Near Porto San Paolo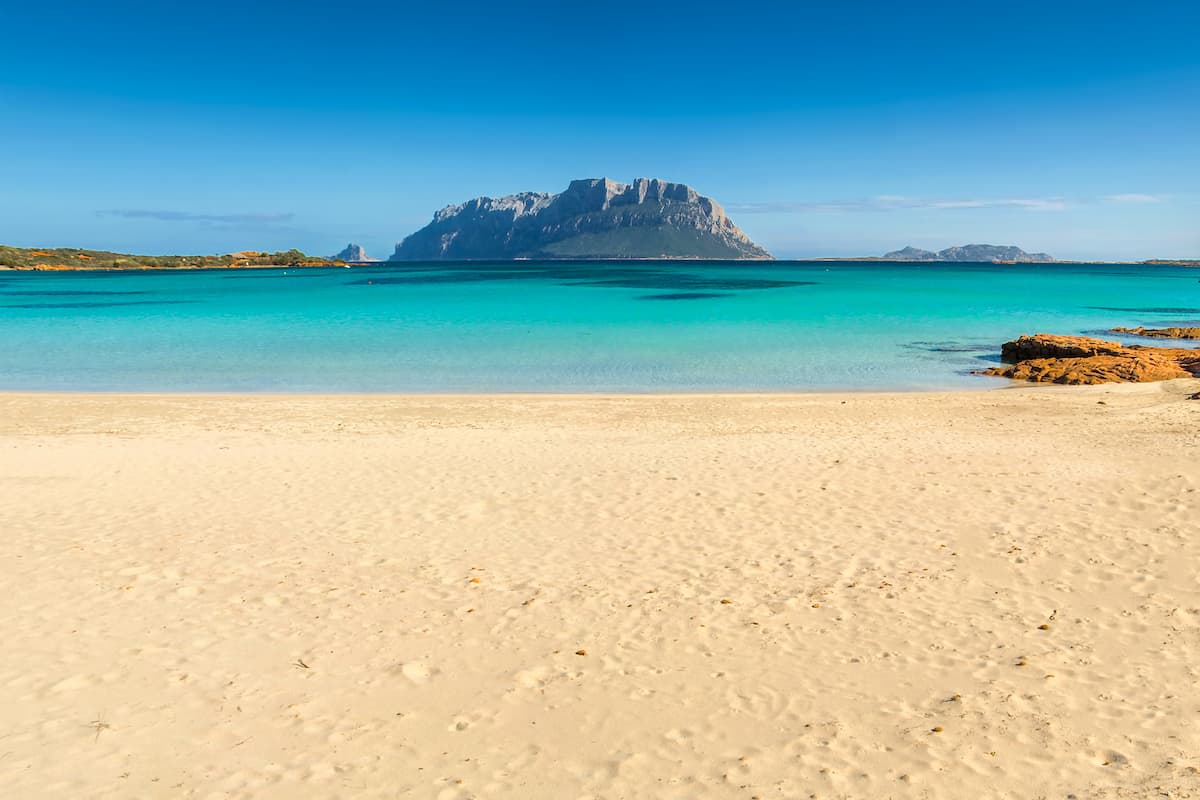 The charming town of Porto Istana is akin to a postcard portrait, with luscious green vegetation turning to sparkling white sand as it sinks into the crystal clear blue water of the Mediterranean. Protected by rocks and with lush green hills surrounding it, the Bay is also situated close to the famous marine park, the Area Marina Protetta di Tavolara. Porto Istana is perfect for a relaxing break and an ideal destination for families, groups of friends or couples wanting a romantic getaway. A nice variety of hotels, apartment rentals and cheaper B&Bs are suitable for accommodating all types of tourists from those seeking a brief escape to adventurers just wanting a bed for between activities. In the nearby village of Porto San Paolo, you will find the Michelin star restaurant Il Portolano where the chef takes advantage of the vast natural resources available to him.
Beaches Near Porto Istana
North East Sardinia - Cannigione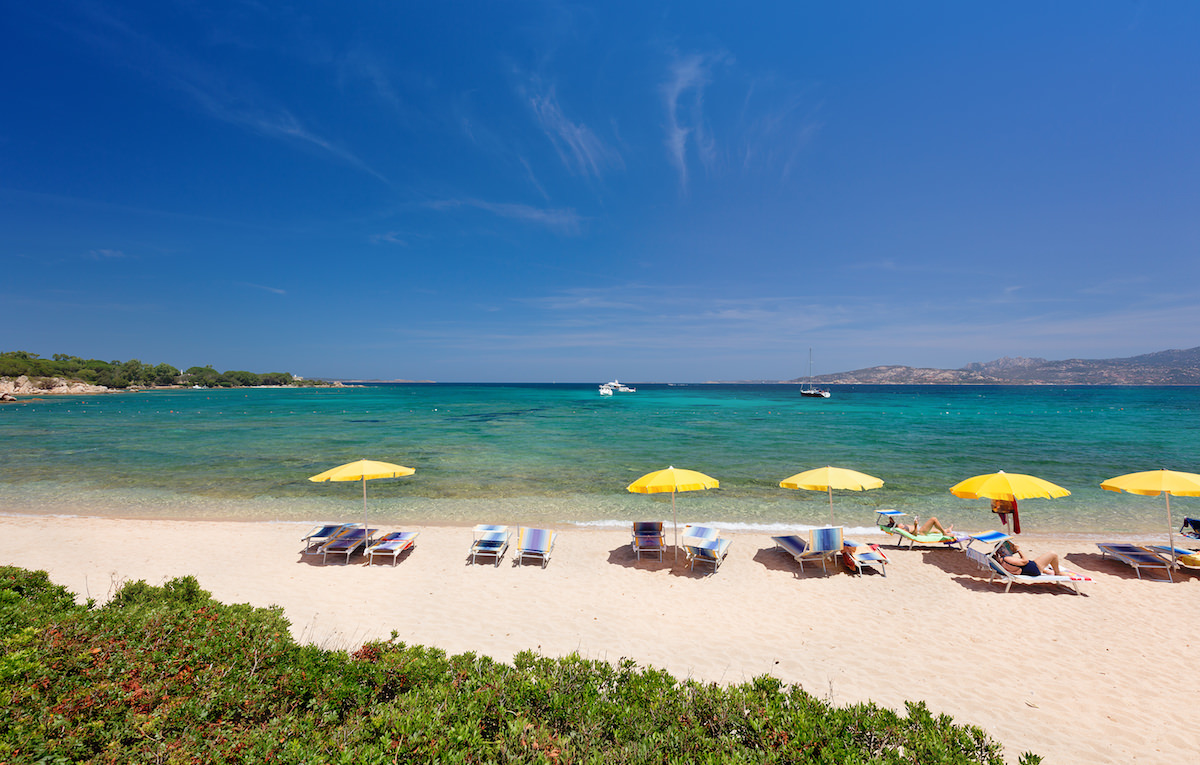 Originally a fishing village, Cannigione is a district in Arzachena, a small town located in the northern part of Sardinia. More importantly, Cannigione is also home to one of the most visited beaches in Costa Smeralda. Featuring a long stretch of golden sand with crystal clear waters, it is no wonder why this village is one of the most popular tourist spots on the entire island of Sardinia. Sitting right next to this stunning beach, the promenade of Cannigione is a popular place to relax and unwind while nearby, a beautiful seabed slopes gently into the ocean. As you might expect, this is a hugely popular spot for snorkeling and scuba diving. In fact, the area is dotted with some of the best diving centers in the entire island of Sardinia, and while leisure tourism is now most common, fishing is also still possible in Cannigione.
Beaches Near Cannigione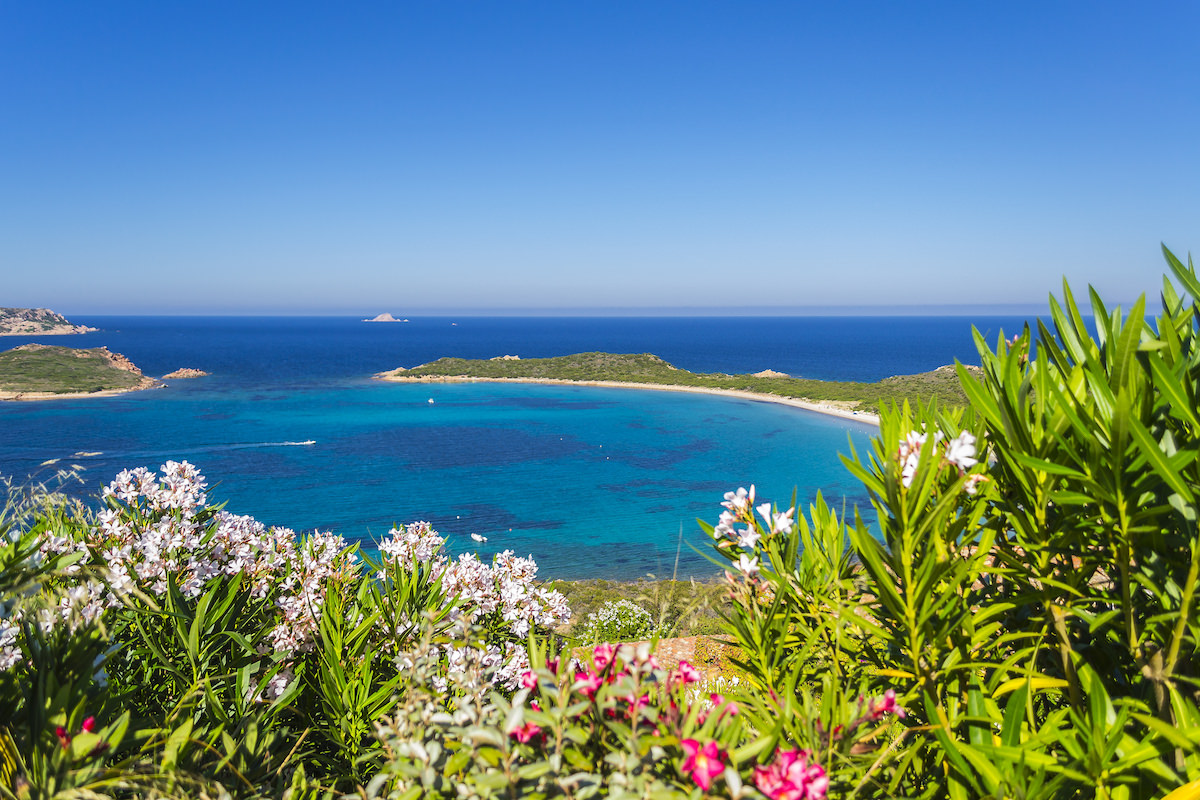 Capo Coda Cavallo is a charming village next to the historical region of Gallura on the island of Sardinia. This particular area is often hailed as a symbol of Sardinia such is the beautiful nature of its surroundings. Sheltered by the beautiful landmass of Tavolara Island, you will find a very idyllic stretch of ocean in Capo Coda Cavallo, while the smooth rocks of the Molara offer a perfect place to enjoy the stunning backdrop of Proratora islet. Consisting of more than 15,000 hectares, Capo Coda Cavallo is a protected land area that also includes coves and crystal clear water, from Capo Ceraso all the way to the Punta s'Isuledda. Simply put, this is one of the most iconic coastal landscapes in north-east Sardinia and further complimented by sandy beaches, lagunas, and a sublime mix of color.
Beaches Near Capo Coda Cavallo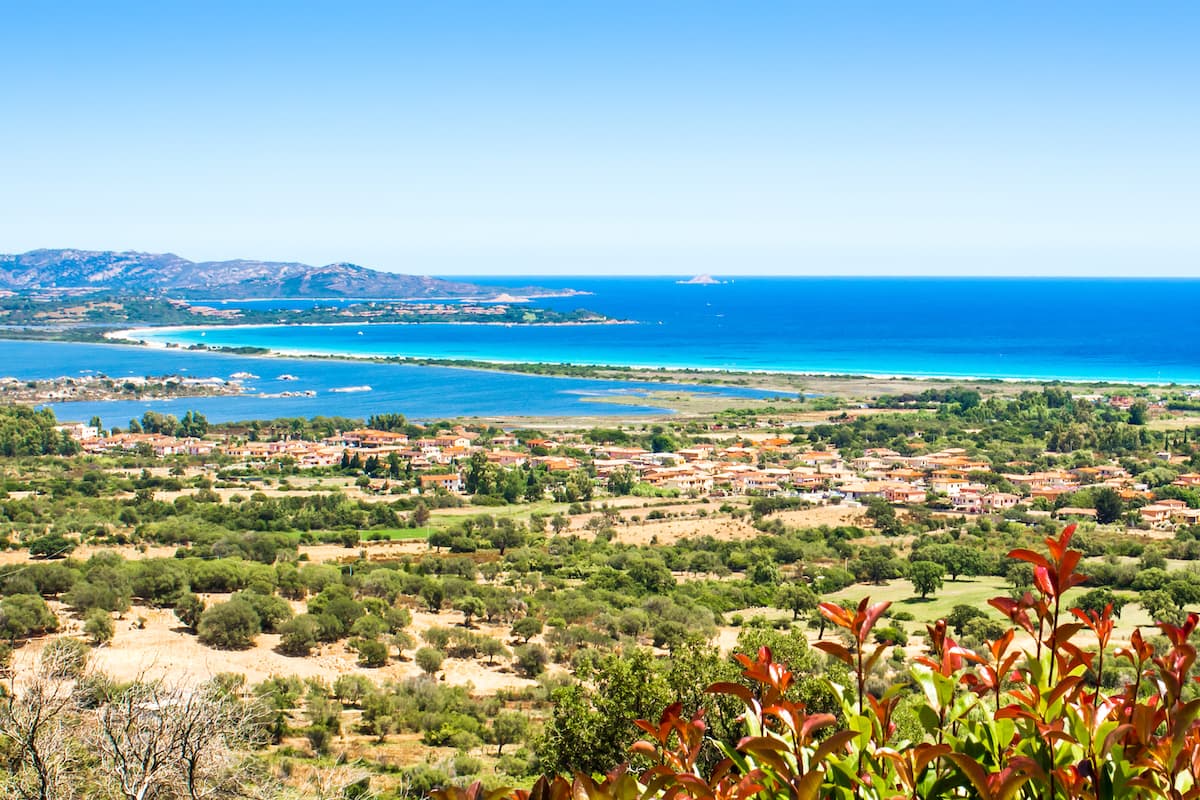 San Teodoro is a municipality located about 20 kilometres (12 miles) south-east of Olbia. Given its strategic geographic position within easy reach of the Olbia airport and the port, the historic and beautiful village of San Teodoro has become one of the most popular Sardinian holiday resorts in the last few years. Fortunately, its growing popularity has left the village's charm completely intact.
Beaches Near San Teodoro
North East Sardinia - Olbia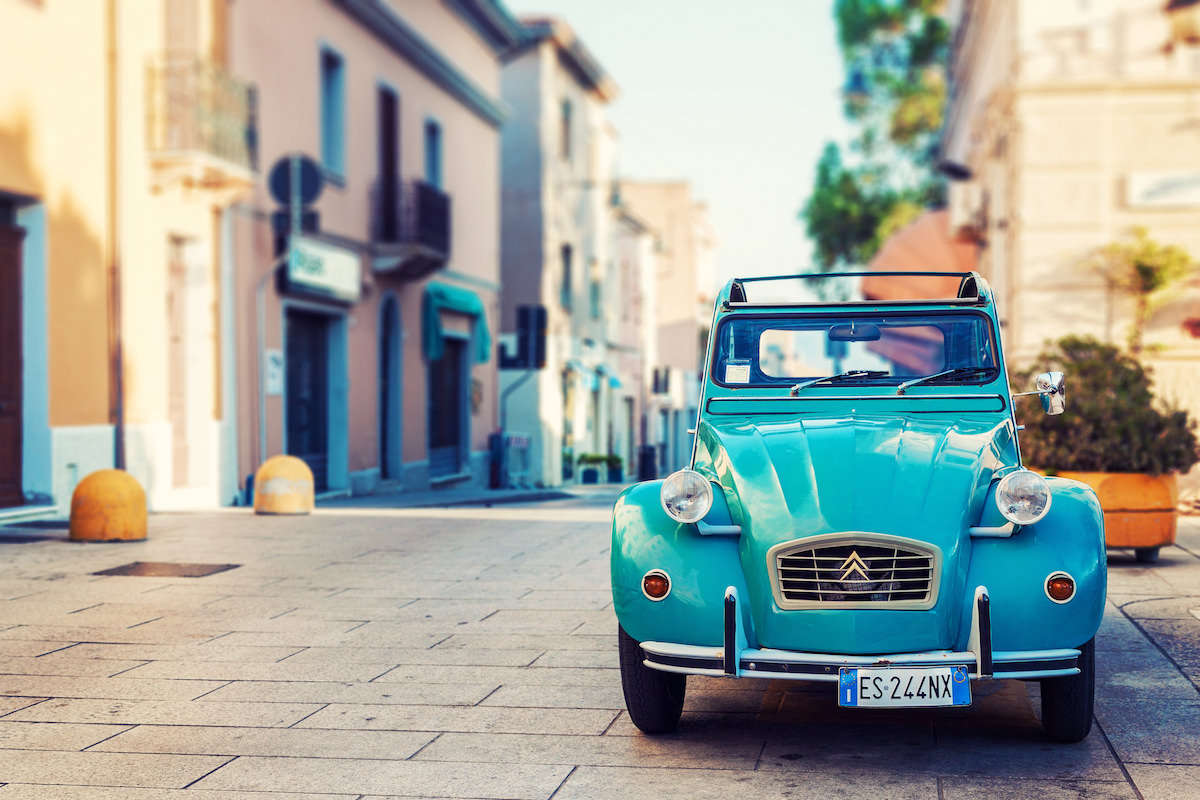 Despite its popularity of mostly serving as a northeastern port and airport town for passers-by heading to and from the Italian island of Sardinia, Olbia indeed has quite a bit to offer its traveling visitors. With an extremely long and rich history, inexpensive but tasteful restaurants, and interesting museums scattered throughout, it is in fact quite a gem of Sardinia well worth the visit. Whether you have a few hours or opt to spend a day or two in Olbia, you'll find there is plenty to see, do, and discover while there. Be sure to check out the town's two churches and its archaeological museum for historical enrichment before making your way to the town's most popular hub, the Corso Umberto.
Beaches Near Olbia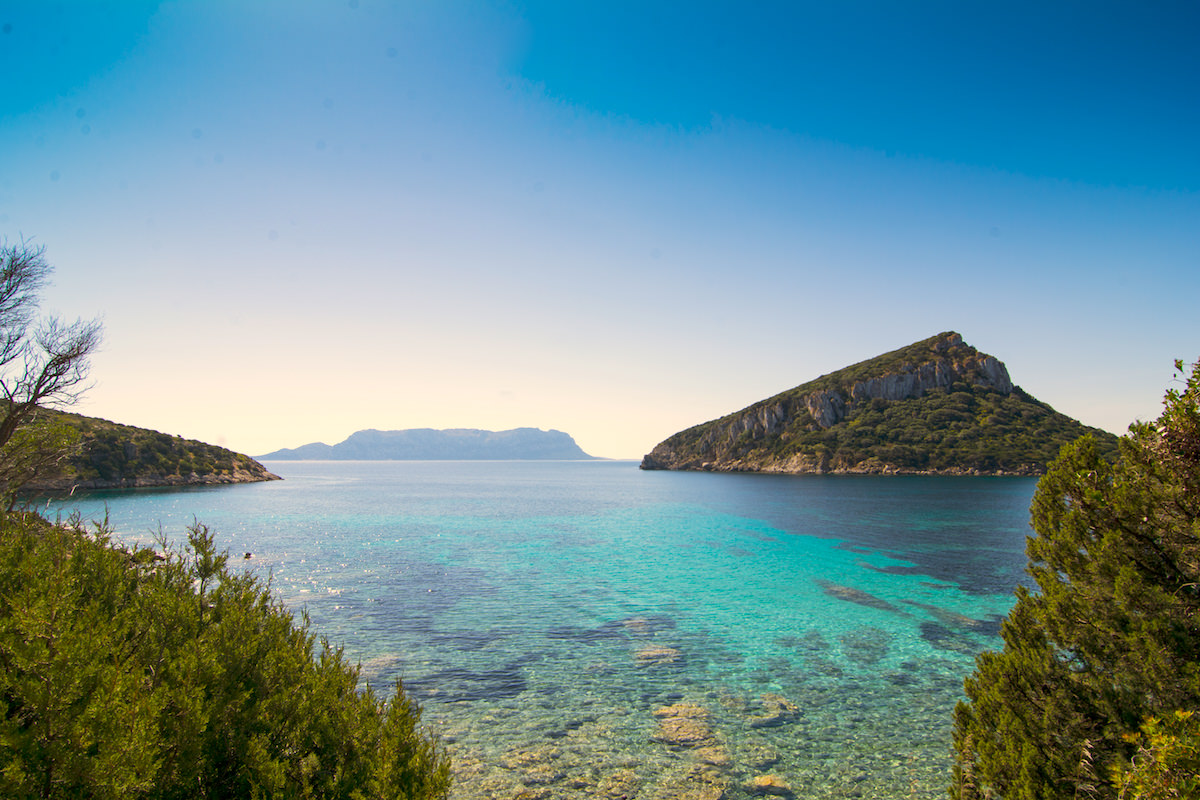 Golfo Aranci used to be a village of fishermen, but with the rise of popularity of the Costa Smeralda area, tourism has flourished here, too, albeit on a much smaller scale. Originally named "Figari," - Golfo Aranci offers a wide variety of ways to spend your Sardinian vacation. Golfo Aranci is a great and much cheaper alternative if you like fishing, scuba diving, and dolphin spotting. The road leading to Golfo Aranci is very scenic, offering panoramic views of the Gulf of Olbia and its emerald waters, with enchanting beaches such as Cala Moresca, Cala Sabina, and Spiaggia Bianca acting as mere teasers to a magnificent Sardinian holiday.
Beaches Near Golfo Aranci
Isola Maddalena is overflowing with natural beauty, making it one of northeast Sardinia's most popular tourist hotspots.
Beaches Near Isola Maddalena