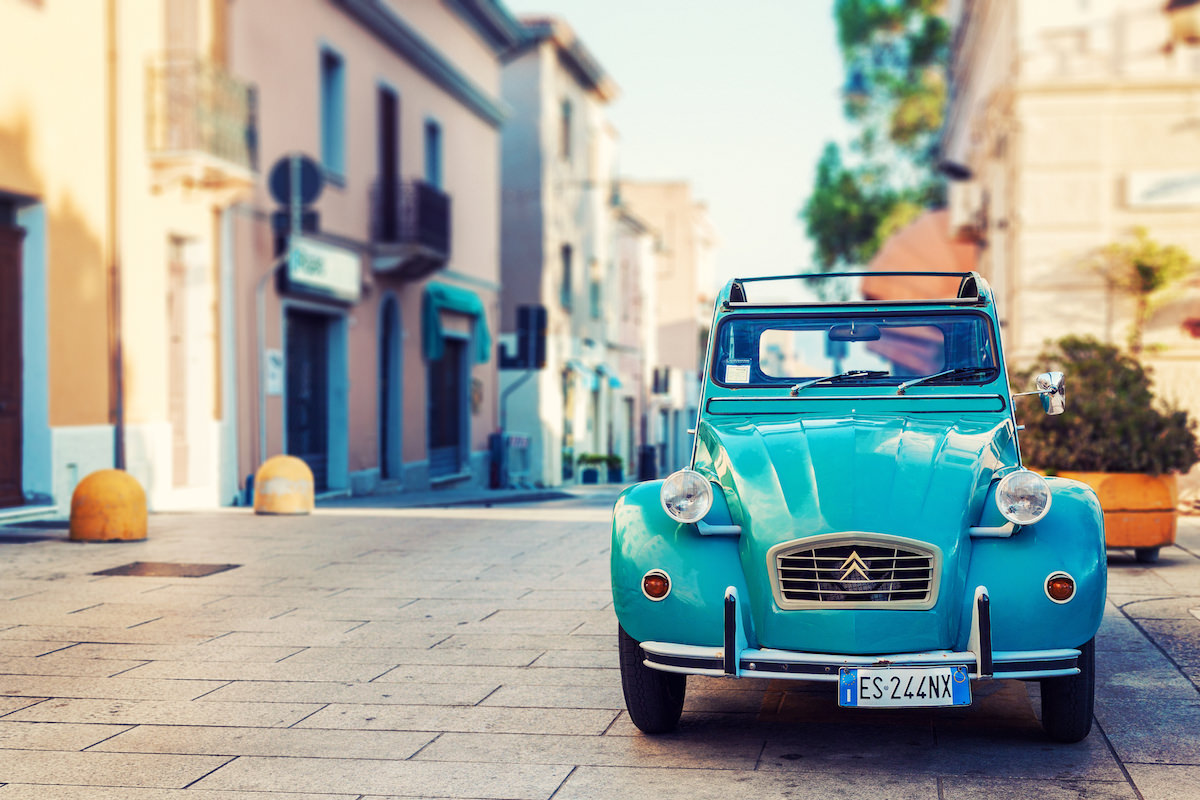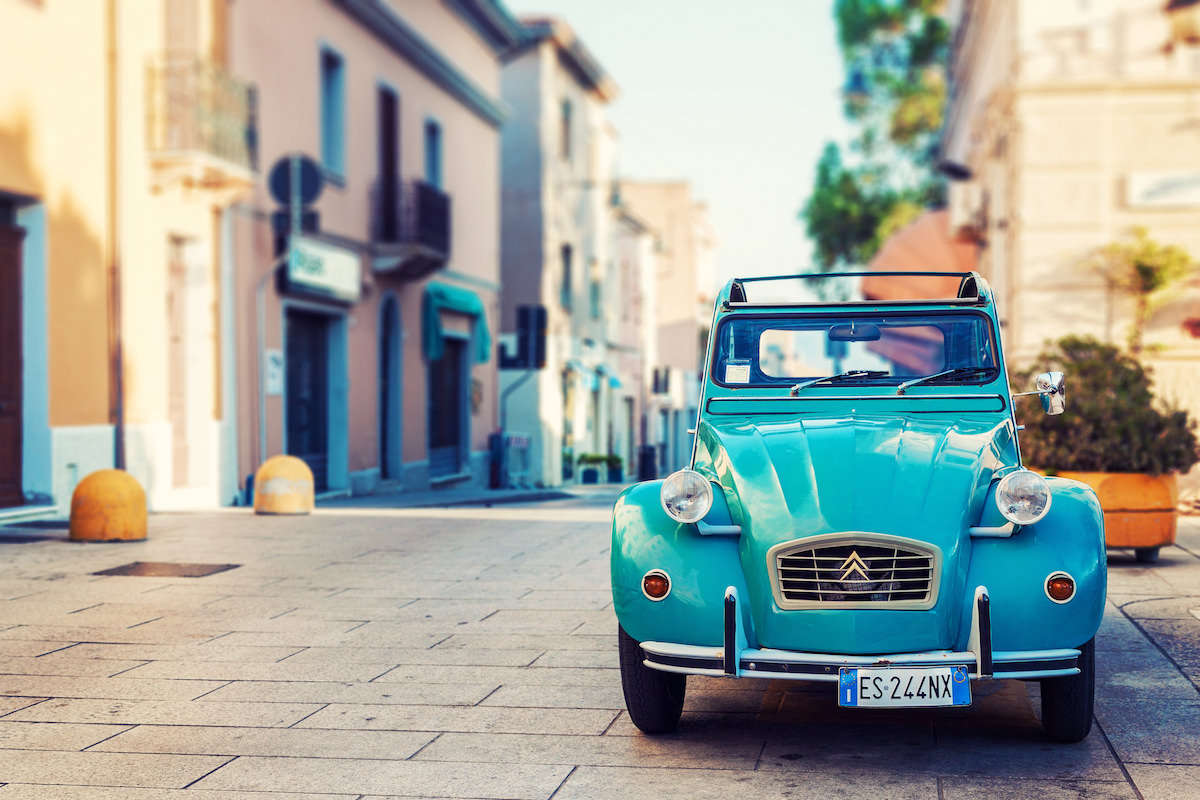 About Olbia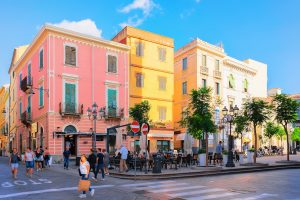 Despite its popularity of primarily serving as a northeastern port and airport town for passers-by heading to and from the Italian island of Sardinia, Olbia has quite a bit to offer its traveling visitors. With an extremely long and rich history, inexpensive but tasteful restaurants, and exciting museums scattered throughout, it is, in fact, quite a gem of Sardinia well worth the visit. It is believed that the Phoenicians were most likely the first to settle in Olbia until later conquered by Rome, only to be attacked by the Vandals around 450AD. This small region of Sardinia saw many years of back-and-forth power until finally, it returned to its original Greek name of Olbia and its re-christening by Italy fascists to make it what it is today; a beautiful and enriched town with much to offer. Whether you have a few hours or spend a day or two in Olbia, you'll find plenty to see, do, and discover while there. Check out the town's two churches and archaeological museums for historical enrichment before going to the town's most popular hub, Corso Umberto. Here, you can wander about its vibrant and lively shop-lined street that leads up to the beautiful waterfront boasting a fantastic sea view. As you continue, you'll soon find yourself in the more laid-back Piazza Margherita, where charming old stone buildings can be seen and explored. You will find that although many areas like that of Corso Umberto, as mentioned above, attract the most tourists, the authentic charm to be discovered lies within an exploration of the more hidden piazzas. On a clear and sunny summer day, not much is better than taking a stroll through some of its many back alleyways only to find hidden trinkets and treasures along the way. If you decide to pay a visit to Olbia, you'll indeed find it a trip worth remembering.
Olbia Costa Smeralda Airport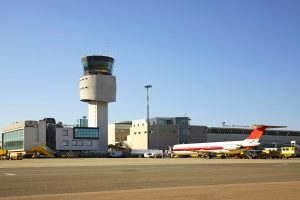 Olbia Airport officially is named Olbia Costa Smeralda Airport and is the second largest airport in Sardinia. It's a modern airport with 40 check-in desks and ten boarding gates. It offers a broad range of services, including a large parking area right in front of the terminal, a parking section for the disabled, a luggage storage service, a VIP Lounge, a Meeting & Business Centre, ticketing services, ATMs provided by Banco Di Sardegna and Banca Intesa Sanpaolo, 10 Mbps WiFi coverage throughout the airport, a shopping mall, and free charging points for smartphones and tablets. A direct flight to Olbia Airport from London, United Kingdom, will take about 2 hours and 20 minutes. From Olbia Costa Smeralda Airport, you'll get easy access to the Costa Smeralda, which is the most famous area for which Sardinia is most famous. For example, if you're willing to drive for half an hour or so after your flight, seaside villages such as Porto Cervo, Porto Rotondo, Golfo Aranci, and San Teodoro are within easy reach. All these places are located within a 30-kilometer range from the airport. The car rental terminal at Olbia Costa Smeralda Airport is easily accessible on foot. It is located near the arrivals building, just outside the terminal, at a distance of about 50 meters. From the airport, you can easily reach the train station, located in the town center of Olbia, by taking shuttle bus number 2 or 10.
Olbia Map
✔ Use the Google and Booking map below to explore the area.
✔ Fill in your holiday dates to get an accurate view of available accommodations near Olbia.
Where to Stay in Olbia - Our Top Picks
More Places to Visit Near Olbia
Olbia Restaurants - Where to Eat
L'Essenza Bistrot (Seafood, Italian Food)
🏠
8a
,
Via delle Terme
,
Olbia
,
Sardegna
,
07026
,
Italy
.
📱 Telephone:
+39 078 925594
► Watch Video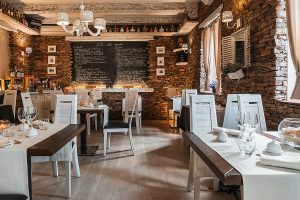 L'Essenza Bistrot is a gourmet restaurant in Olbia, located at via delle Terme, right at the heart of the city. As a Michelin star restaurant, L'Essenza Bistrot is famous for serving the most mouthwatering Italian and International dishes, renowned for great flavors and rich textures. Furthermore, this charming restaurant receives many online reviews for the most impeccable service. Local produce and seafood also feature prominently on the menu here and among the most popular dishes is the marinated salmon served with fresh pickled vegetables and citrus mayonnaise. And then there is the Amarone risotto, Artichoke chiusoni, Sea bass fillets, grilled prawns with asparagus and Roe-dear fillet, each of which has earned high praise from various customers. For lunch, the restaurant opens at noon, and it stays this way until late but either way, you can expect to be greeted with a very stylish, cozy and welcoming interior. Interestingly, L'Essenza Bistrot has been recently remodeled so that the interiors consist of stonewalls and wooden beams which add to a rather warm ambience.
Officina del Gusto (Italian Food)
🏠
1
,
Piazza Matteotti
,
Olbia
,
Sardegna
,
07026
,
Italy
.
📱 Telephone:
+39 078 928701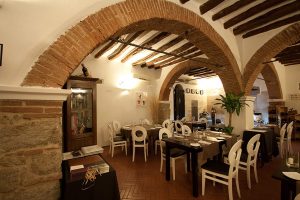 The Officina del Gusto is a Michelin star restaurant and is among the best places to eat in Olbia. Situated in the middle of Olbia within the Piazza Matteotti, the restaurant is also easy to get access to, whether you are coming from the airport, train station or the harbor. As for the menu at Officina del Gusto, this consists of a wide range of authentic Italian dishes. In fact, the popular mixed starters consist of Soufflé, Beef Carpaccio, and Patty Cakes. Seafood starter comprises of the freshest shrimps, sea bass and cuttlefish. They also serve the most delectable rice and pasta courses. Main courses are prepared using organic vegetables grown in their vegetable garden. Their customers also adore the desserts on their menu. It consists of a wide range of cakes, including cream cakes and fruit tarts. Furthermore, Officina del Gusto is set in a charming building featuring a beautiful facade. Featuring a warm and cozy furnishing, the interiors are well decorated in a country style theme. During summer, the restaurant opens up an airy terrace where guests can dine amidst a beautiful ambiance enriched with live music.
The Bacchus Ristorante is another Michelin star restaurant at the Jazz Hotel, a beautiful hotel located in via degli Astronauti, Olbia. With a varied menu of Italian and International dishes, the Bacchus Ristorante is the perfect place to have lunch, dinner, coffee breaks and snacks. As for the food at Bacchus Ristorante, the enticing menu is often changed from one season to another, offering dishes made from the freshest and finest quality of local produce. With this in mind, the hotel chef is also known for preparing these dishes with painstaking detail and with a keen eye for style. With intense and rich flavors, these foods perfectly embody a true Mediterranean cuisine. Bacchus Ristorante has a wonderful ambiance, and the friendly staff is often the subject of excellent online reviews. Outside, you can choose to dine on a beautiful terrace with scenic views, but as already mentioned, the colorful interior makes this the perfect place to enjoy lunch or dinner regardless of where you choose to be seated.