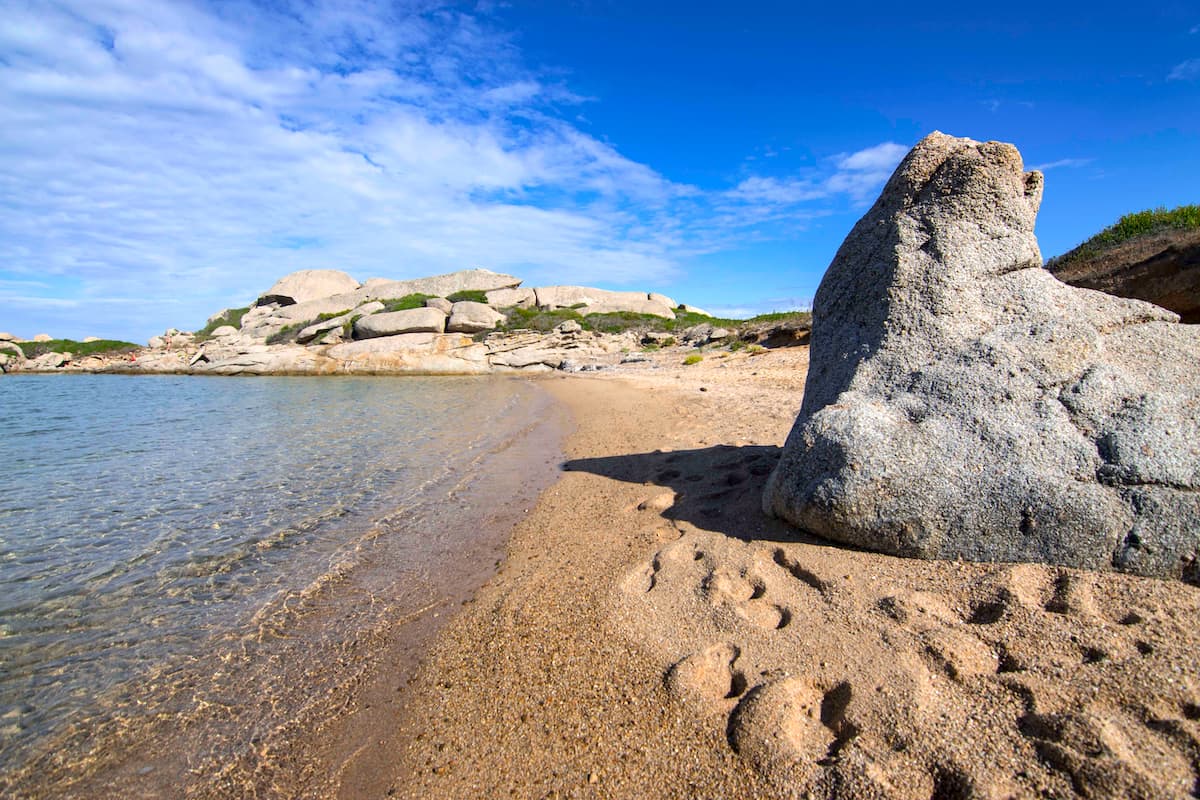 About Spiaggia La Licciola
near Santa Teresa di Gallura, Province of Olbia-Tempio, North Sardinia, Italy.
bar.
snorkelling.
19:37 PM
07:19 AM
500 meters.
suitable for families with children.
La Licciola beach (Spiaggia La Licciola) is situated a little over 1 kilometer south-east of La Balcaccia, in the area of Valle dell'Erica, in northern Sardinia. The beach consists of two beaches separated by an eroded cliff. The larger part of La Licciola beach is half a kilometer long, has fine white sand and is characterized by stray granite boulders that have been curved by the eternal forces of nature. The stunning sea views stretch as far as Punta Sardegna and the archipelago of La Maddalena in the distance. This beach offers a fairly large car parking area that is suitable for campers. It is mostly quiet, and offers a little bar that sells sandwiches, soft drinks, coffee and ice cream.
How To Get To Spiaggia La Licciola
Coming from Santa Teresa di Gallura, turn left from the SS 133 bis after 6.5 kilometers. After about 2.4 km, take a left, going uphill towards the car parking. The beach is reachable on foot along a gravel path.
Map
Use the Google and Booking map below to explore the area.
Fill in your holiday dates to get an accurate view of available accommodations near Spiaggia La Licciola.
Beaches Near Spiaggia La Licciola