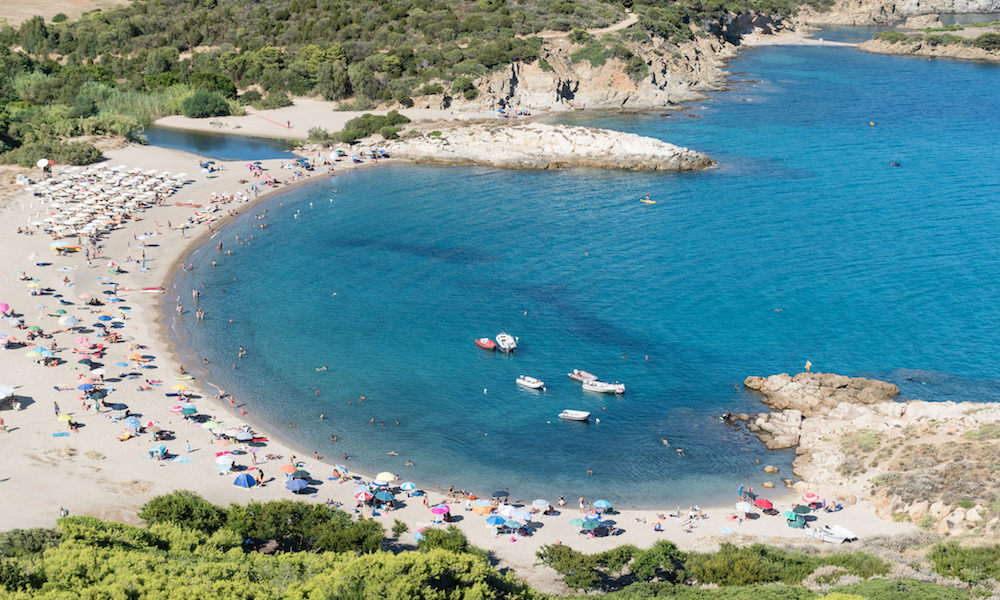 About Spiaggia di Su Portu
Su Portu beach (Spiaggia di Su Portu) is located right in front of Campeggio Torre Chia, just a few hundred meters north-east of Chia beach. Shaped like a half moon and bordered by a cliff, this beach is 250 meters long and 40 meters wide on average. Facing south-east, it offers wonderful views of the local points of interest: Torre di Chia, featuring ruins of the ancient Phoenician city of Bithia (Acropoli di Bithia), and Isola Su Cardolinu. From the beach, Torre di Chia can be accessed on foot via a winding footpath up the small hill.
Just in front of Isola Su Cardolinu, there's another small beach which can be accessed via a 300 meter long footpath. As it can be seen as an extension of Chia beach, Spiaggia di Su Portu too is a favorite spot among the windsurfing crowd and water sports enthousiasts. The nearby beach of Chia is host to the yearly Chia Classic, a windsurfing, kitesurfing and surfing event that takes place in April and June. Chances are there will be quite some wind from the Mistral at Su Portu, so be sure to bring something to weight down your beach towels. A large parking area can be found nearby. Su Portu has shallow waters, it is a very nice beach for families with children.
Where to Stay near Spiaggia di Su Portu
Appartamenti Torre di Chia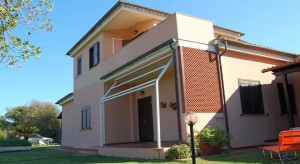 Located just 80 meters from Spiaggia di Su Portu, on Via Giovanni Pascoli, you'll find Appartamenti Torre di Chia. This beach property offers modern self-catering apartments featuring a patio with garden views. The beach of Su Giudeu is just a 10-minute drive from the accommodation. This property and its surroundings are very suitable for a typical Sardinian seaside family vacation.
Hotel Il Gabbiano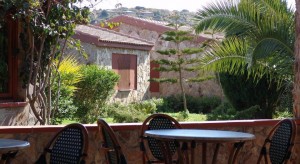 On Viale di Tanit, 700 meters west of Su Portu, you'll find the three-star hotel Il Gabbiano (The Seagull). This small family-run hotel offers 24 comfortable rooms, all equipped with air conditioning and a mini-bar. A private parking area is available for guests of the hotel. From its private garden, a short footpath of approximately 100 meters leads you to Chia beach.
Holiday Home Case Dune di Chia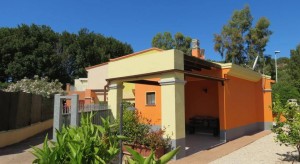 Alternatively, 1.5 kilometers north of Spiaggia di Su Portu, you'll find the recently renovated Case Dune di Chia. This cozy semi-detached small villa features a kitchenette with dishwasher, and the property has a private bathroom with shower. The property has a patio, and is furnished and equipped with all the modern comforts. Case Dune di Chia is suitable for a comfortable stay of up to 5 people. Bike hire is available at the property.
How To Get To Su Portu
Su Portu beach can be reached by taking the Strada Statale 195 which will take you to the various beaches in the Chia area. To reach Su Portu, just follow the signs for Torre di Chia.
Map
Use the Google and Booking map below to explore the area.
Fill in your holiday dates to get an accurate view of available accommodations near Su Portu.
Beaches Near Su Portu