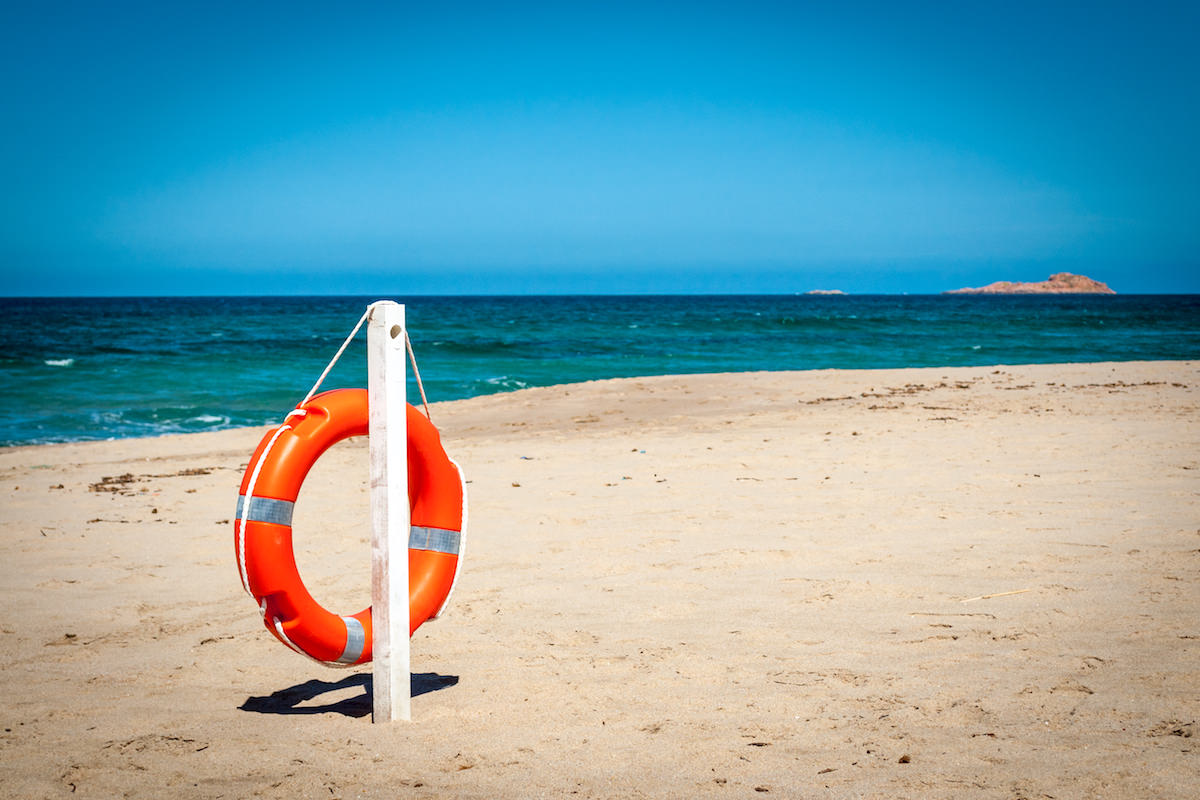 About Poltu Biancu
near Badesi, Province of Olbia-Tempio, North Sardinia, Italy.
parking.
windsurfing, surfing, kitesurfing.
18:31 PM
08:43 AM
1500 meters.
Poltu Biancu beach (Spiaggia Poltu Biancu) is the first and westernmost beach of Olbia-Tempio, situated right at the Olbia-Tempio and Sassari border. It is the first beach you'll find on the long stretch of coast that is home to the generally quiet beaches of Badesi – together with Pirotto li Frati beach, Li Mindi beach, Li Junchi beach and Li Feruli beach. Also known as Lu Poltu di Lu Calboni, Poltu Biancu beach is located 1.5 kilometers west of the vilage of Valledoria. It has a length of approximately 1.5 kilometers, although it's hard to say exactly where Poltu Biancu beach ends and where the adjacent Pirotto li Frati beach begins. Poltu Biancu faces north-west overlooking the azure waters of the Golfo dell'Asinara, and on a clear day you can even see Corsica 60 kilometers to the north. This stretch of coast is usually quiet throughout the entire summer season, ideal for those looking for some tranquility away from the tourist crowds. Like most beaches in this area of northern Sardinia, Poltu Biancu has no facilities.
Places to Stay near Spiaggia Poltu Biancu
Club Hotel Residence Baiaverde
A 3 star Hotel near Poltu Biancu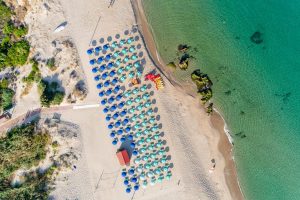 The area around Spiaggia di San Pietro offers several accommodations to choose from. Just 120 meters from the beach, you'll find Club Hotel Residence Baiaverde, a family-friendly beach property that offers 50 apartments and suites. The apartments feature a kitchenette and a patio or balcony, and the suites offer air conditioning and a minibar. The property has two swimming pools as well, one of the pools is exclusively for children to play in. Pizzas can be enjoyed at the on-site pizzeria. The hotel has its own private beach with beach loungers and umbrellas for guests.
Village & Camping La Foce
A 3 star Camping near Poltu Biancu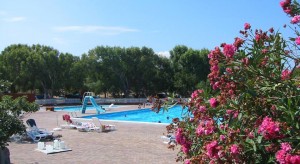 Right at the Coghinas river you'll find Village & Camping La Foce. This property offers a camping experience right by the beach. It offers air-conditioned and self-catering bungalows and mobile homes with simple furnishings. Accommodations feature a kitchenette and a fridge. There's an outdoor pool that's open all summer, and if you'd like to go to the beach, a free boat service will take you across the river! Activities at the site include, fishing, table tennis, windsurfing, canoeing, and cycling.
Marina Manna Hotel and Club Village
A 3 star Hotel near Poltu Biancu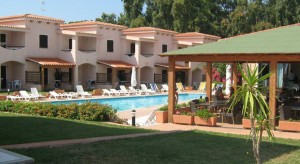 Of all the accommodations in the area, the three-star Marina Manna Hotel and Club Village is located closest to Poltu Biancu beach. The hotel is conveniently located just 400 metres from the beach in San Pietro a Mare, and set in its own gardens featuring an outdoor swimming pool, sun terrace, and children's playground. The hotel's restaurant specialises in Sardinian cuisine. The rooms of the hotel are set on the ground or first floor, and feature a furnished balcony or patio. Several self-catering apartments are also available. From the hotel, the small village of Valledoria can easily be visited by bus.
How To Get To Spiaggia Poltu Biancu
Coming from Badesi, Poltu Biancu beach can be reached by taking the SP 90 heading west. At the roundabout, turn right and follow the signs to Baia delle Mimose. Proceed straight ahead and turn left in the direction of the residential center. Once you've passed it, proceed for about 100 meters along the dirt road that leads up to the parking area where you will find access to the beach.
Map
Use the Google and Booking map below to explore the area.
Fill in your holiday dates to get an accurate view of available accommodations near Spiaggia Poltu Biancu.
Beaches Near Spiaggia Poltu Biancu