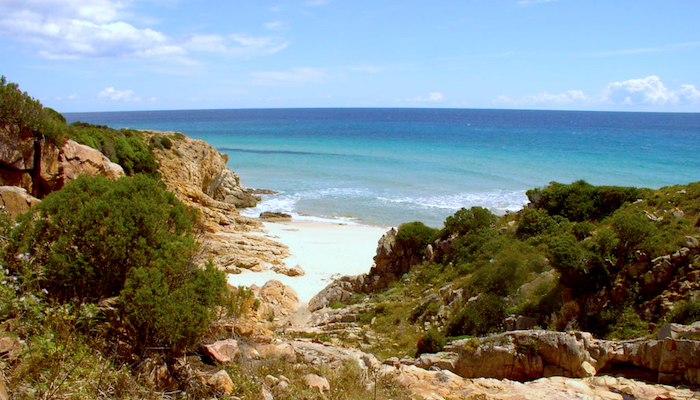 About Pinus Beach
Just a few hundred meters south-west of Santa Margherita di Pula beach, you'll find Pinus Village beach (La spiaggia del Pinus Village). As with most beaches in this area, Pinus Village beach is located conveniently close to the Strada Statale 195. It has a length of just 130 meters, and faces south-east. Pinus Village beach is set in a beautiful cove bordered by rocky slopes that gently descend into the sea. The beach is spectacular, with incredibly beautiful coves nearby, and its waters are shallow making it a good place for families with small children. Pinus Village beach can get crowded during high season.
How To Get To Pinus
Pinus Village beach is easily accessible from Cagliari. It can be reached by taking the Strada Statale 195. Once you've reached the village, make a left turn at the junction. To reach the beach you have to follow the main street in the residential area. You can reach the beach on foot by taking the rock stairs.
Map
Use the Google and Booking map below to explore the area.
Fill in your holiday dates to get an accurate view of available accommodations near Pinus.
Beaches Near Pinus