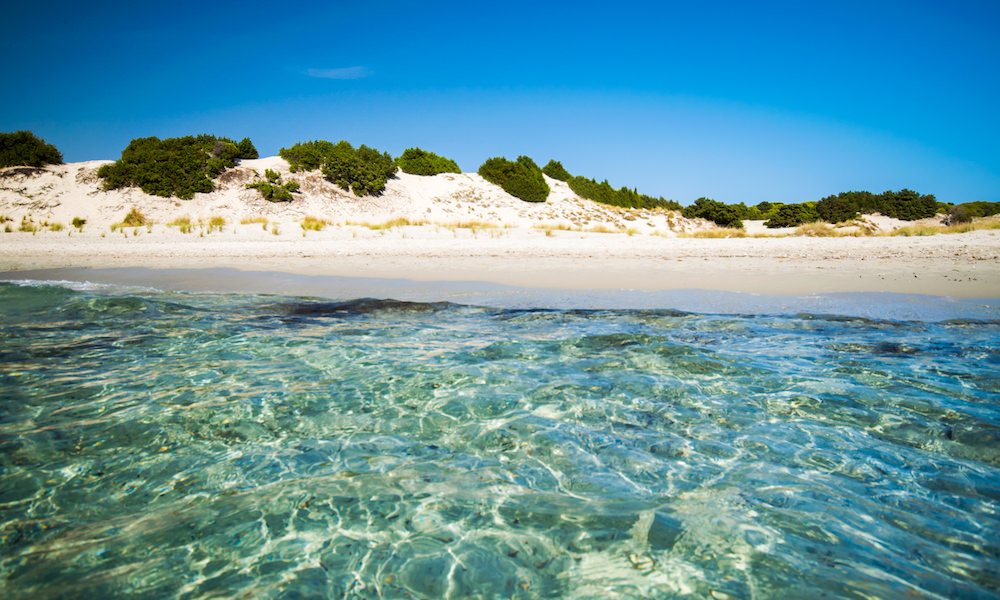 About Spiaggia di Porto Pinetto
Porto Pinetto Beach (Spiaggia di Porto Pinetto) is located just a few hundred meters west of the tiny coastal village of Porto Pino, in the province of Carbonia-Iglesias, in Southwest Sardinia. The hidden beach is shaped like a half moon and has a length of about 180 meters. The beach faces west, offering lovely views of the headlands near Punta Menga on the south side. About 14 kilometers across the lush blue waters, you can spot the southeast coast of Sant'Antioco, the second largest island of Sardinia, after Sardinia itself, and the fourth largest island in Italy, after Sicily. The two small island you'll see on the horizon are Isola la Vacca and Isola del Toro. Both the north and south side of Spiaggia di Porto Pinetto are backed by small sand dunes. Behind those dunes, you'll find thick stretches of pine forest. You'll find scattered rocks along the beach, and the sandy parts of the beach have a golden color. You may want to bring some beach shoes to protect your feet. Walk to the south side, and you'll discover another small beach that is completely composed of a rocky bed. On the north side of Spiaggia di Porto Pinetto, there are more inlets and little reefs to explore along Via del Pino d'Aleppo, the scenic coastal road that leads to Porto Pinetto. Note that Spiaggia di Porto Pinetto has no facilities, so bring enough snacks and drinks to get you through the day. You'll also want to bring an umbrella for some shade. Parking areas are scarce; they're scattered in between the dunes and the pine forest. Other than that, the beach is easy to access; there's a boardwalk that will guide you to the center of the beach, which make it fairly accessible for the disabled. Spiaggia di Porto Pinetto is suitable for families with small children as well.
Places to Stay near Spiaggia di Porto Pinetto
Hotel Cala Dei Pini
A 3 star Hotel near Spiaggia di Porto Pinetto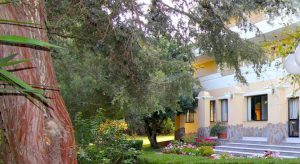 Accommodations near the beach can be found in the nearby village of Porto Pino. 600 meters from the northernmost point of Porto Pino beach, you'll find the three-star Hotel Cala Dei Pini, featuring a large seasonal outdoor pool with multiple depths and a playground for children in the garden. All 50 rooms at this hotel are air-conditioned and have a TV and private bathroom equipped with a bath or shower. The restaurant serves local dishes such as gnocchi alla campidanese, traditional cheeses, mixed grill, and fresh fish. The area around Hotel Cala Dei Pini is popular among cycling enthusiasts, there are several scenic routes to choose from in the vicinity of the hotel. Bicycle rental can be arranged at the front desk.
Guesthouse Medusa
A 3 star Bed and Breakfast near Spiaggia di Porto Pinetto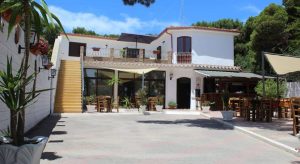 Also near the northern section of Spiaggia di Porto Pino, on Via del Porticciolo 16, you'll find the Medusa guesthouse. It is a nice location, just a few minutes' stroll from the beach. This adult-only accommodation offers a Bed & Breakfast experience with just 5 air-conditioned rooms. All rooms have modern furnishings, and a private bathroom. Room types include a King Room with disability access, Double Rooms and a Twin Room. Guesthouse Medusa has recently been renovated. Parking is free.
La Perla Hotel
A 3 star Hotel near Spiaggia di Porto Pinetto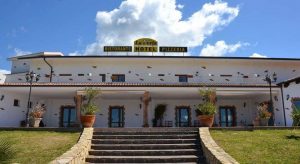 Just 6 kilometers north-east of Porto Pino Beach and its pristine dunes, a few good hotels are available in the small village of Sant'Anna Arresi. For example, here you'll find the small three-star La Perla Hotel, featuring eleven air-conditioned rooms. The hotel was built using traditional ancient techniques of the area and stands on a promontory overlooking the bay where you can enjoy unforgettable vistas of the Gulf of Palmas and the southern Sardinian coastline. Double rooms have either sea views or a private balcony with sea views, and the superior triple rooms have a large terrace with spectacular ocean views. La Perla Hotel is suitable for travelers who'd love to spend their vacation to further explore the beautiful seaside resorts, numerous archeological sites and natural areas in this region including the enchanting caves of Is Zuddas near Santadi, the necropolis of Montessu in the municipality of Villaperuccio, and the Pantaleo natural reserve.
How To Get To Spiaggia di Porto Pinetto
The fastest way to reach Spiaggia di Porto Pinetto by car is by taking the via Strada Statale 293 di Giba from Cagliari. It will be a 82 kilometer drive, which will take about one hour and thirty minutes. Once you have reached the area of Porto Pinetto, you can park your car near the roads named Via Porto Pineddu or Via del Pino d'Aleppo. From there you can walk to the beach for about 150 meters, through the pine forest. To avoid getting lost, just let the welcoming sound of the waves be your guide to the beach.
Map
Use the Google and Booking map below to explore the area.
Fill in your holiday dates to get an accurate view of available accommodations near Spiaggia di Porto Pinetto.
Beaches Near Spiaggia di Porto Pinetto