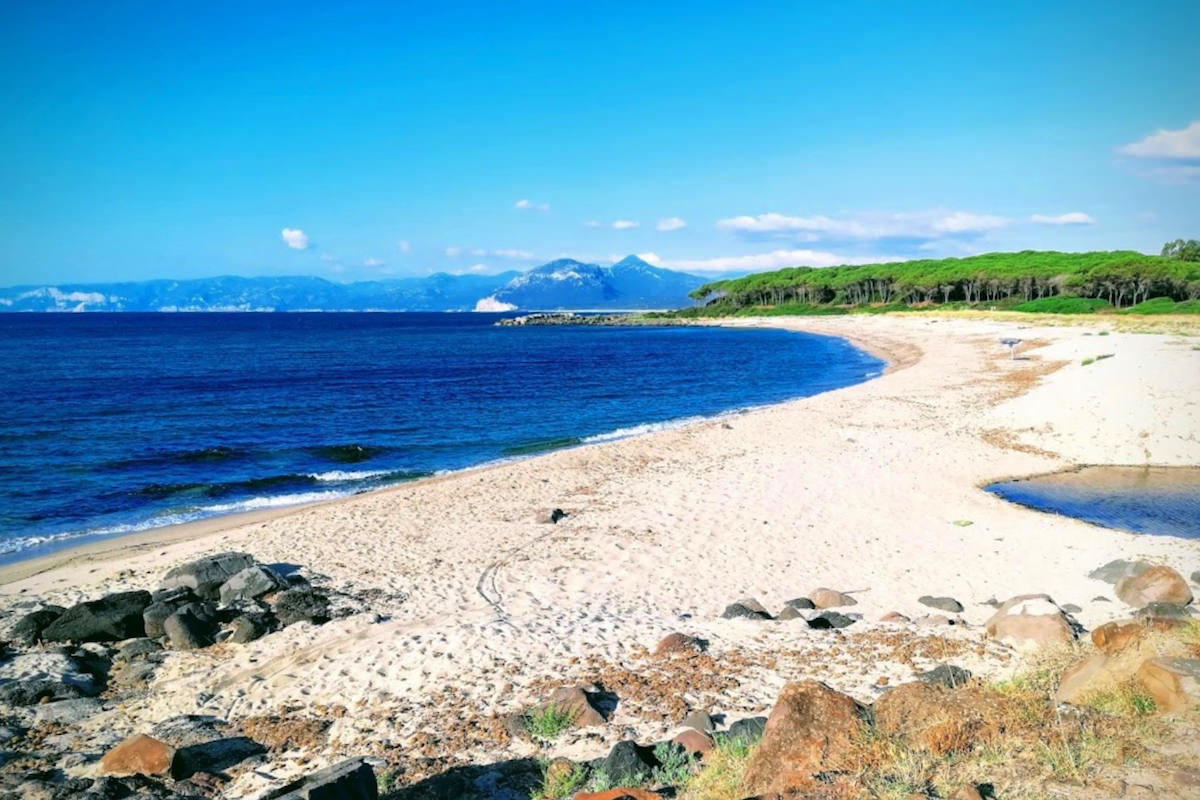 About Spiaggia di Foghe Pizzinna
Drive northeast from Orosei for a short while, in the direction of Sas Linnas Siccas, and you'll discover the beach of Foghe Pizzinna (Spiaggia di Foghe Pizzinna). It's a quiet beach with a length of just about 300 meters. Foghe Pizzinna faces south-east and features vast vistas of the sun-streaked waters of the Gulf of Orosei and the mighty Tyrrhenian Sea. What makes this beach quite unique is that it's tucked between a creek on the north side and a riverbed on the south side where the Fiume Cedrino river flows into the sea. The Fiume Cedrino, also known as the Rio Boloriga, is the fifth longest river in Sardinia. It's nearly 80 kilometers long and has its origins in the Gennargentu mountains, near the Supramonte of Orgosolo. Given its sheer length and captivating points of interest, the Fiume Cedrino river is one of Sardinia's most famous (and challenging!) rivers for kayaking. Most of Spiaggia di Foghe Pizzinna is backed by dense Mediterranean shrubs. On the south side, there's a small pine tree forest where you can find some shade during the hottest hours of the day. The car parking is located right behind the middle of the beach. Do note that there are no other facilities such as a restaurant or bar, so bring something to eat and drink. If you feel like getting a bit more adventurous, near the creek on the north side there's a 700-meter long footpath that leads to a tiny isolated cove named Cala Su Zegu. You won't find a sandy beach there to unroll your beach towel, but it might be worth exploring if you're looking for a bit more solitude during your holiday in Orosei. The walk to the Cala Su Zegu will take you about 10 to 15 minutes.
Map
Use the Google and Booking map below to explore the area.
Fill in your holiday dates to get an accurate view of available accommodations near Spiaggia di Foghe Pizzinna.
Beaches Near Spiaggia di Foghe Pizzinna