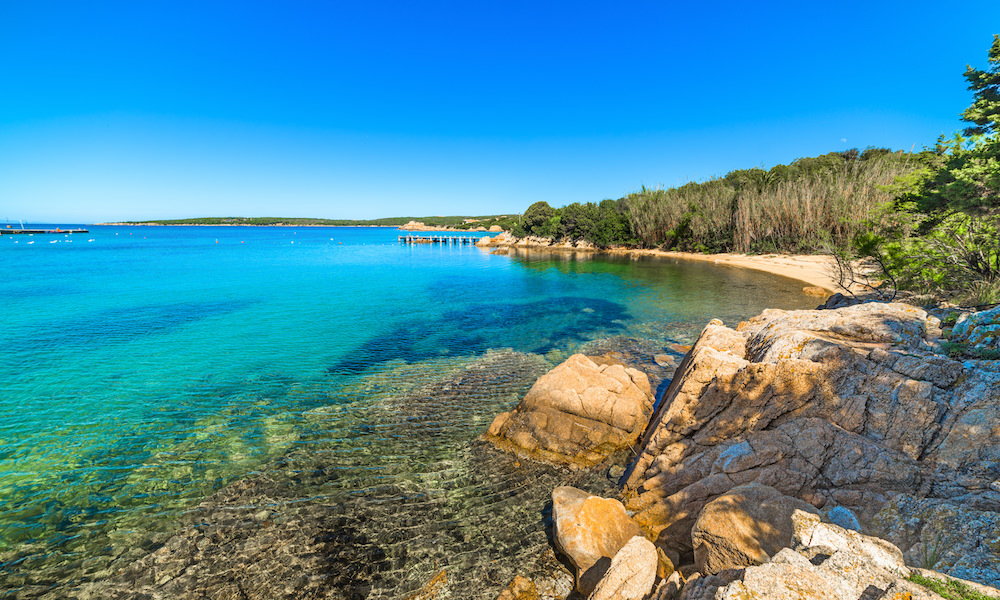 About Liscia di Vacca
near Porto Cervo, Province of Olbia-Tempio, North-East Sardinia, Italy.
beach chairs, umbrellas, bar.
snorkelling, scuba diving, pedal boating, kayaking.
19:35 PM
07:20 AM
100 meters.
suitable for families with children.
Liscia di Vacca beach (Spiaggia Liscia di Vacca) is one of the smallest beaches of the Costa Smeralda, with a lenght of just 100 meters. Together with Pitrizza beach and Cala Granu, it encloses the small peninsula of Capo Ferro. Located a little under 3 kilometers east of Baia Sardinia, Liscia di Vacca beach faces north offering magnificent views of the Maddalena Archipelago to the north-west, Isola Capuccini to the north, and the headlands of Capo Ferro to the north-east. The cozy beach is fully equipped with umbrellas and deck chairs.
Where To Stay near Liscia di Vacca
Hotel Le Palme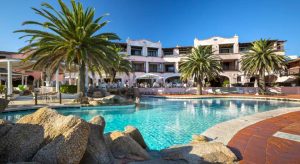 Liscia di Vacca beach conveniently lies in front of Hotel le Palme, a four star all-year-round resort surrounded by charming canals and set against a marvelous green backdrop. Hotel Le Palme overlooks Cala Pitrizza, a wonderful arm of the sea with clear water and pink granite rocks. The hotel features an outdoor swimming pool and sun terrace. Sports facilities include a tennis court, a golf course (within 3 km) and a bicycle rental service.
Hotel Pitrizza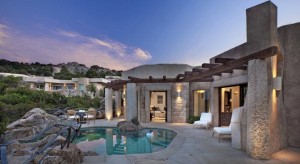 Just 200 meters north of Liscia di Vacca beach you will find the famous and luxurious five star Hotel Pitrizza, where travellers seeking privacy and tranquillity can unwind in marvelous suites and private villas. This boutique hotel, surrounded by unspoilt nature, offers a wealth of amenities, including an outdoor swimming pool, a wellness centre, and a fitness centre.
Hotel Dolce Vita
800 meters south-east of Liscia di Vacca, you'll find the four star Hotel Dolce Vita. Set on a hill overlooking Porto Cervo, Dolce Vita is a friendly villa made of white stucco and granite. Rooms are on 3 floors, and feature modern facilities. The hotel features a pool with terrace and is bordered by lush gardens. Other features include free parking, internet access, and childcare.
How To Get To Liscia di Vacca
Liscia di Vacca lies close to the SP59. Coming from Arzachena by car, take the SP59 in the direction of Porto Cervo. After passing Cala di Volpe, Pevero, and Porto Cervo after approximately 16 kilometers, stay on the SP59 and continue towards the beach.
Map
Use the Google and Booking map below to explore the area.
Fill in your holiday dates to get an accurate view of available accommodations near Liscia di Vacca.
Beaches Near Liscia di Vacca