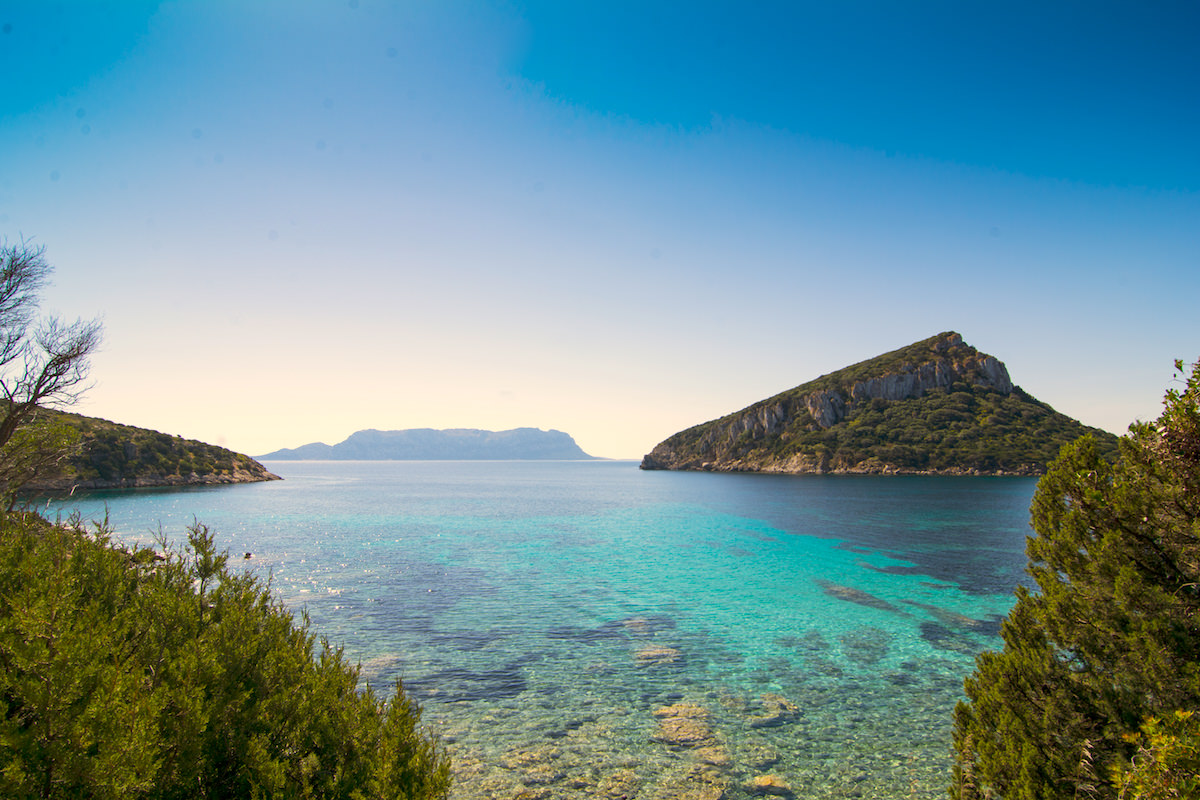 About Cala Moresca
near Golfo Aranci, Province of Olbia-Tempio, North-East Sardinia, Italy.
parking.
snorkelling, scuba diving, just enjoy the dreamy views.
19:35 PM
07:19 AM
150 meters.
Cala Moresca beach (Spiaggia di Cala Moresca), is a secluded bay near Spiaggia Bianca, with two beaches, near the end of the railroad tracks that lead to the village of Golfo Aranci. Backed by a pine forest which can easily reached on foot or by bicycle, Cala Moresca features impressive cliffs and rock formations, scattered pine trees, golden sands, and waters of true Caribbean quality. Behind Cala Moresca beach you'll find a trail that leads to the old Cape Figari lighthouse on a 340 meters high mountain, offering a splendid view of Isola Figarolo, situated 500 meters off the coast of Cala Moresca beach, and Isola Tavolara in the far distance. Another trail runs along the southern side of the mountain, and leads to Cala Greca, a small beach that is only reachable on foot or by boat.
Accommodations Near Cala Moresca
3 kilometers north-west of Cala Moresca, near the port of Golfo Aranci, you'll find Hotel Tabby. This small three-star hotel was recently renovated in 2015, and is open year-round. It offers 14 air-conditioned rooms, of which several have a terrace with views of the Mediterranean Sea. The hotel's English speaking staff often organise excursions and boat trips to see the dolphins.
How To Get To Cala Moresca
Coming from Olbia, take the SS 125 towards Costa Smeralda, then take the SP 82 to Golfo Aranci. You'll pass Spiaggia Pittulongu, and Terrata. Continue to Punta Pedrosa, and pass Cala Sassari. Next, pass Spiaggia Bianca, and head for the village of Golfo Aranci. Head for the harbour, pass the railstation, and continue along the railroad tracks. Once the tracks stop, you know you're near Cala Moresca beach!
Map
Use the Google and Booking map below to explore the area.
Fill in your holiday dates to get an accurate view of available accommodations near Cala Moresca.
Beaches Near Cala Moresca