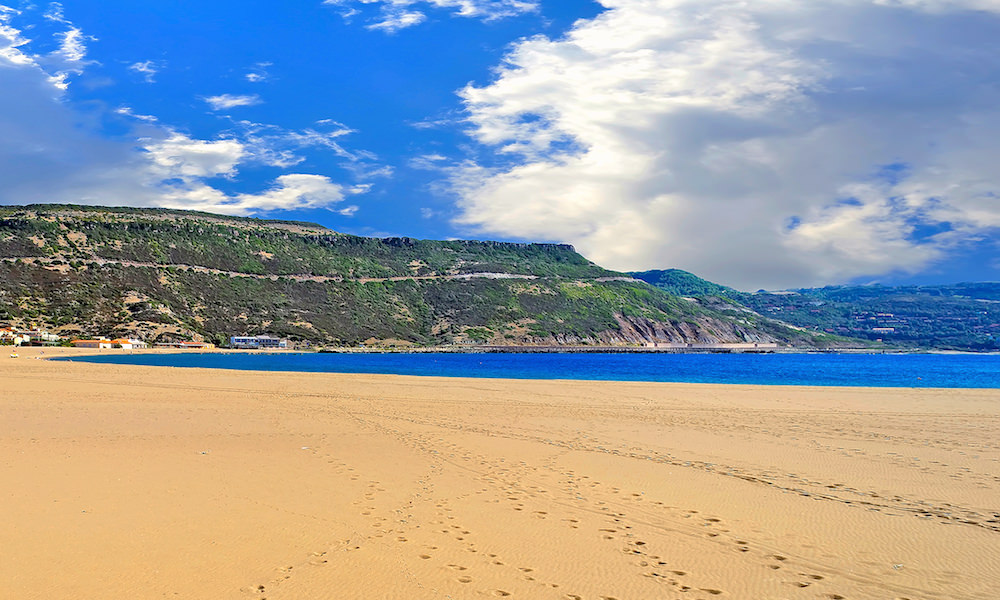 About Bosa Marina
The beach of Bosa Marina (Spiaggia di Bosa Marina) is located in front of the village of Bosa, in the province of Oristano, west Sardinia. It's quite a wide beach (up to 130 meters!) with a total length of nearly 900 meters. It faces south-west, featuring a particularly fascinating view if you look at the imposing Aragonese tower (La Torre di Bosa) that dominates the landscape, situated on top of the Isola Rossa hill. La Torre di Bosa was built to defend the coastline and the mouth of the river Temo.
Spiaggia di Bosa Marina is well-equipped with beach chairs and umbrellas, and offers several establishments nearby where you can enjoy a cool drink or a light snack or lunch. Bosa Marina is suitable for familes with children, but don't forget to wear slippers on the beach as its reddish sands can get very hot during high season.
How To Get To Bosa Marina
From Alghero
From Alghero, Bosa Marina can easily be reached by taking the Strada Provinciale 105 in a southern direction. About halfway down the trip, continue on the Provinciale 49 towards Bosa Marina. It's a very scenic drive along a nice part of the west coast of Sardinia. The 45 kilometer drive shouldn't take you more than one hour.
Map
Use the Google and Booking map below to explore the area.
Fill in your holiday dates to get an accurate view of available accommodations near Bosa Marina.
Beaches Near Bosa Marina