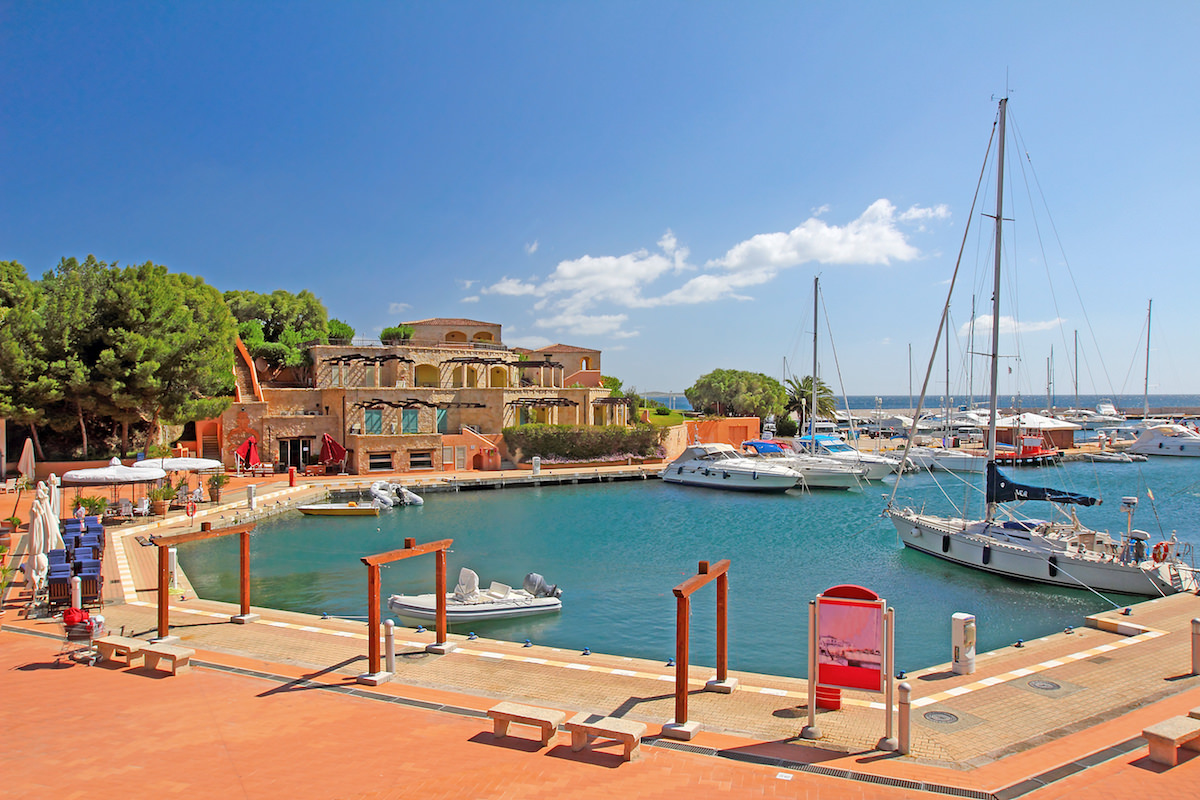 About Portisco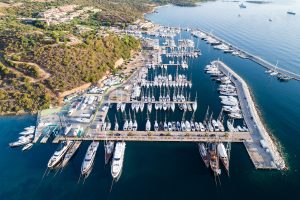 Sardinia is infused with sensational beaches and coastline which have been attracting tourists and locals for many years. Among these beautiful locations lies Portisco, on the Costa Smeralda in North-East Sardinia, a small village which seems to have outgrown its own size with a reputation for enchanting beauty and a unique cultural identity. Located in the province of Olbia-Tempio and specifically at the municipality of Olbia, Portisco gained a notable importance due to its strategic position between Porto Rotondo and Porto Cervo. Geographically, it is located at 41° N and 9° E and Cagliari, the capital of Sardinia, is located 203 kilometers from the centre of the small village. The locational advantage of Portisco has undoubtedly made it a favorite travel destination for those who love the coastline and finding itself near the Gulf of Cugnana, it is also a favorite for sailing enthusiasts. Many consider it a small village while others consider it as a small town but regardless of such a small population, Portisco is a charming destination which never fails to delight first time visitors. From the sweeping vistas across the Mediterranean Sea to the quaint harbor which overflows with luxury yachts, it is difficult to find many towns in Sardinia which offer the same appeal as Portisco. In fact, it is Marina Di Portisco which has attracted much tourism to Portisco with Olbia just a short distance away, you are within easy reach of Marina di Portisco and the mainland of Italy which is accessible by ferry. There are 589 moorings to accommodate boats and yachts of different sizes and although the town is known for having a very cultural and local experience, it is also the starting point for a luxurious beach vacation in Costa Smeralda. The inland location of Portisco also saves it from the current of the Mediterranean Sea which allows travelers the pleasure of suitable weather and swimming conditions. Apart from Marina Di Portisco, there are obviously a number of beaches in the region and the western part of the Gulf of Cugnana lies the beautiful beach of Portisco. At one side it is bordered by the island and at the north it is bordered by rocky strip but regardless, the beach is full of white sand which has a captivating effect amongst the nearby rocky outcrops. The shallow sandy bottom of the beaches also make it possible for inexperienced swimmers or children to enjoy swimming. Apart from Portisco beach there are many more beaches nearby that are worth visiting such as Rene Bianca Beach, Razza Di Junco beach, and Petra Ruja beach that is the best spot in the locality for snorkeling. As Portisco is a favorite destination for both marina and tourists there are many facilities on offer in the region including hotels restaurants, cafe's, shops and cultural experiences but aside from the pasta, fish and other local specialties, Portisco is simply an idyllic coastal village in one of the most beautiful parts of Sardinia.
Portisco Map
✔ Use the Google and Booking map below to explore the area.
✔ Fill in your holiday dates to get an accurate view of available accommodations near Portisco.
Where to Stay in Portisco - Our Top Picks
Hotel Rocce Sarde
A 4 star Hotel in Portisco, 2.6 kilometers from the center of town (about 1.6 miles.)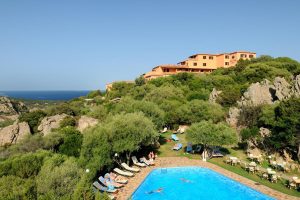 When it comes to Portisco hotels, there are few which offer the same scintillating views as Hotel Rocce Sarde. Situated on a hilltop looking out across Cugnana Bay, this charming accommodation has one of the most alluring locations on the Emerald Coast. Featuring an inviting swimming pool and a wide range of facilities including tennis courts, this is also the perfect place to remain active yet within easy reach of relaxation. While breakfast is always served on a quaint veranda, there is also an in-house restaurant which serves Sardinian cuisine at both lunch and dinner time. As for the sleeping quarters, the rooms in Hotel Rocce Sarde are bright and spacious with comfortable linen, large beds, air conditioning, minibar and private bathroom. In fact, the comfortable nature of these rooms is often mentioned in online reviews, and this is especially true in the case of couples who rate the hotel so highly. While many hotels in Portisco are clean, comfortable and beautifully designed; there are few which offer the same secluded atmosphere which you will find in the midst of some luscious trees and enchanting rocky outcrops.
Hotel Le Sirene
A 3 star Hotel in Portisco, 0.5 kilometers from the center of town (about 0.3 miles.)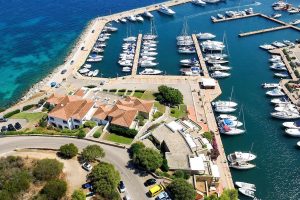 Le Sirene is located in Marina di Portisco which is a tourist destination next to the Gulf of Cugnana. With a stunning beach just a few minutes' walk from the front door and panoramic scenery at every turn, this is arguably one of the most scenic hotels in Portisco. Furthermore, the hotel is also ideally positioned to explore the Corsica Coast or the Maddalena parks. At the same time, there is much more to this hideaway than location and the outdoor terrace is a standout feature which never fails to impress. Although modern on the interior, this is also a rustic hotel which appears traditional in every sense. In many ways, even the brickwork feels appropriate and ensures it blends in with the local culture and surroundings. As you might expect, the hotel is equipped with all modern conveniences including a gym, but it must be said that the accommodation is relatively small compared with other hotels in the area. In this regard, the rooms are not the most spacious and consist of some basic decoration but what they lack in this sense is indeed countered by the friendly staff. With comfortable, clean beds, mini bard, air conditions and satellite television; you should find everything you need in Le Sirene, but the central location is most likely the main attraction.
San Pantaleo Residence
A 3 star Apartment in Portisco, 0.4 kilometers from the center of town (about 0.2 miles.)
Located next to Marina di Portisco, San Pantaleo Residence is a two bedroom apartment and arguably one of the best places to stay in Portisco. While you could say this about the location alone, the apartment is spectacular and an ideal for those looking for a home away from home. Featuring large double beds and luxurious furnishings, the bedrooms are sure to meet almost any expectation while the spacious lounge area is incredibly large and bright. Many guests attribute this lounge area as being the highlight of the property, but then the surrounding garden is another attraction which is often the subject of five-star feedback. The kitchen and dining area ensure this is an excellent option for groups and families while the detached nature of the building also guarantees privacy in a central location. Free Wi-Fi and satellite television are also available, but overall, this is widely considered as a private hideaway where visitors can escape the tourist crowds yet still be within easy reach of the main attractions.
More Places to Visit Near Portisco
Portisco Restaurants - Where to Eat
Aquamarina (Seafood, Italian Food)
🏠
snc
,
Località Portisco
,
Portisco
,
Sardegna
,
07026
,
Italy
.
📱 Telephone:
+39 0789 339033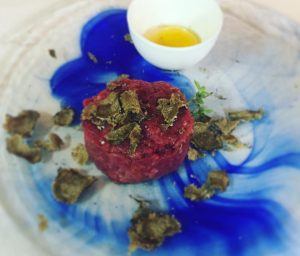 Located in the heart of the marina in Portisco, Aquamarina is ideally located for incoming yachts and tourists in general. The standard of cuisine is undoubtedly the highlight with a strong focus on flavors and presentation. As you might expect, seafood is the primary focus, and whether you opt for the sublime lobster or tasty calamari, most dishes are accompanied by salad, pasta or a side serving of your choosing. All considered the menu consists of an excellent variety of traditional meals and Mediterranean dishes with the pizza receiving glowing feedback from many guests. Furthermore, the ingredients used for these meals are entirely fresh and organic which is something many visitors are concerned about in other restaurants in the area. Another highlight of Aquamarina is that the prices are more than affordable with lobster and a side of pasta costing less than 25 Euros. However, this value is evidenced throughout, and with extra friendly staff, you can be sure that this is one of the more reliable restaurants in Portisco. Keep in mind, due to the excellent location of this restaurant; reservations are needed on the weekend and during busy holidays.
Matts (Italian Food, Pizza)
🏠
Via dell' Oleandro
,
Portisco
,
Sardegna
,
07026
,
Italy
.
📱 Telephone:
+39 0789 33 132
Matts is situated in the very center of the marina and consists of two floors, one which is best described as a café and the lower floor being an excellent restaurant. During the summer months, Matts can be incredibly busy and will often play host to specific events such as outdoor concerts and art exhibitions. However, for the most part, this restaurant in Portisco offers the perfect location and ambiance for a romantic meal or even a family gathering. As you might expect, the view from the upper floor is stunning, and this is certainly the case on a pleasant evening. With a wood fire burning in the corner and a grill cooking the meats, this is also an excellent place to enjoy a drink while working up an appetite. Seafood is central to most of the menu at Matts, but the range of side dishes is enough to meet even the highest expectations. Although the food is rather simplistic and uncomplicated, it must be said that the restaurant has a reputation for cooking these meals to perfection. In this sense, while Matts is not trying to be the most luxurious or high-end establishment in town, visitors are always appreciative of the genuine value they find with an evening meal. Featuring a beautiful terrace with leafy surroundings, the setting in Matts never fails to delight guests and should undoubtedly add to the food experience you can expect.
Ristorante Su Cubone (Seafood, Traditional Sardinian Food)
🏠
16
,
Località Portisco
,
Portisco
,
Sardegna
,
07026
,
Italy
.
📱 Telephone:
+39 327 845 9218
Featuring a beautiful terrace and some of the best seafood dishes in town, Ristorante Su Cubone is a restaurant in Portisco which is always eager to please. That is to say; the owner of this particular eatery is often the subject of good reviews and compliments from guests who comment them for providing such an exemplary experience. The range of meat and seafood dishes are reasonably priced and considered budget by many of the guests who have visited other restaurants in Sardinia. With this in mind, it must also be said that the restaurant does not cut any corners and includes exotic specialties including suckling pig in this same price range. As for the variety and taste, there is everything from traditional Sardo meals and homemade pasta to fried pork, leafy salads, and local wines. Moreover, you can expect to find freshness at every turn, for the owner is known for preparing the ingredients morning, noon and night to ensure the reputation of her pride and joy. If you catch a glimpse of the kitchen or grill area in Ristorante Su Cubone, you will see that there is quite a rustic element to the restaurant and authenticity which is often absent in tourist-populated restaurants. Either way, this is a charming and quaint restaurant, where the lovely owner is merely an introduction to a memorable food experience.
How To Get To Portisco
Have you thought about arranging a rental car in Sardinia?
For some great deals, check out our Sardinia Car Hire page!
By taking the fastest route and with the usual summer traffic, getting to Portisco by car is easy and quick. From Olbia Costa Smeralda Airport, just take the Strada Provinciale 73 in the direction of Località Portisco. The trip shouldn't take you longer than approximately 20 minutes!