About Porto Ottiolu
As you may know, the beautiful village of Porto Ottiolu is located in northeast Sardinia, in the province of Olbia Tempio. This small seaside village is surrounded by a splendid bay and is located just 5 kilometers south-east of San Teodoro, in between the border of Gallura and Baronia. You will find many beaches in the area next to some truly stunning coastline scenery. Indeed, Porto Ottiolu is famous for its beautiful beaches. There are plenty of beach establishments within the village, and the seashore is half a kilometer long. The beaches in the area are known for their shallow seabed, which makes it a perfect destination for families bringing their small kids along. Shaped like a half-moon, the beach faces the northeast part of the island, where there's a tiny island called Isolotto d'Ottiolu. The beaches of Ottiolu are frequented by many tourists and tend to get busy during the summer. Nearby, you'll find plenty of hotels, restaurants, bars, and shops. There are also facilities for disabled persons and an ample parking space that guests can use if they are bringing their cars. Adventure enthusiasts can take part in some of the favorite recreational activities in the area, such as windsurfing, recreational fishing, snorkeling, and diving. There are also sun beds and beach umbrellas that guests can rent. For those who want to venture a bit farther away from the Ottiolu Beach, several other beaches are worth checking out nearby, such as Puntaldia Beach, Lu Impostu Beach, Cala di Budoni, and Cala Brandinchi. Porto Ottiolu has a port, which takes up a significant portion of the bay and is positioned in an area that's sheltered from the winds. The port has a series of docks that stretch to two kilometers long. Hailed as the largest marina on the northeast coast of Sardinia, the port is capable of accommodating up to 400 vessels and boats of every kind. Right behind the port is the residential village of Ottiolu. The town has a central square dotted with local restaurants and bars, as well as various kinds of commercial spaces offering different types of services. Coming from the port, you can walk towards the northeast part of the island and discover its natural beauty. If you have enough time, you can take part in one of the organized tours in the village. The tours include a visit to the marine protected area of Tavolara and Capo Coda Cavallo. There are also tours that will take you to the park of the Maddalena archipelago as well as to the Gulf of Orosei. Visitors can also charter a boat at the marina to explore the Sardinian shore. The most popular activity is cruising into the lovely archipelago of La Maddalena. This excursion will take visitors to sail along the islands that make up La Maddalena, such as the Santo Stefano, Caprera, Santa Maria, Razzoli, Spargi, and Budelli. Furthermore, these unspoiled islands are surrounded with beautiful bays and sheer cliffs which make this the perfect pocket of Sardinia to explore on a yacht or organized tour. When it comes to variety and sheer beauty, Porto Ottiolu is one of the real gems in northeast Sardinia. Featuring nice hotels, excellent restaurants, and impressive beaches, the town offers something for everyone, and the friendly locals are always quick to invite tourists on vacation in Sardinia to enjoy the village.
Porto Ottiolu Map
✔ Use the Google and Booking map below to explore the area.
✔ Fill in your holiday dates to get an accurate view of available accommodations near Porto Ottiolu.
Where to Stay in Porto Ottiolu - Our Top Picks
Hotel Baia Del Porto
A 4 star Resort in Porto Ottiolu, 0.4 kilometers from the center of town (about 0.2 miles.)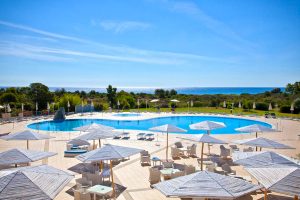 Hotel Baia Del Porto is an excellent four-star resort in Porto Ottiolu which is particularly popular with couples. Featuring a large outdoor area and beautiful pool, this is also one of the more appealing accommodation options in the region for those who like to lounge around the resort. The range of facilities are impressive with a stunning private beach and private tennis court rounding up the activities. For families, you will find a kids club and playground, but then the sandy beaches are often enough to keep the young ones occupied. Adults are equally in love with the alluring coastline of Porto Ottiolu and the nearby water activities while the local town is a hive of action on the weekend. Surrounded by natural landscapes, this is indeed one of the most suitable locations for a holiday in north-east Sardinia and the Mediterranean design ensures this is always a relaxing place to spend quality time. As for the rooms, you will find air conditioning and all modern conveniences including a mini bar, toiletries, and a private veranda. As you might expect for a four-star resort, the décor is particularly lovely and bright in every corner while the views from each room are overlooking some luscious gardens. And then there is the food, which never fails to impress visiting guests, for the restaurant in this resort has a reputation for producing some of the best meals in the entire region. Overall, you will find it hard to locate a more value driven and impressive four-star resort in Porto Ottiolu.
Porto Ottiolu Resort
A 4 star Apartment in Porto Ottiolu, 0.1 kilometers from the center of town (about 0.1 miles.)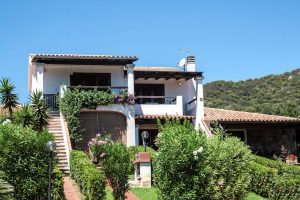 You will find everything needed for an excellent holiday in north-east Sardinia at the Porto Ottiolu Resort including ultra-modern design and a full range of facilities. The resort is ideally located within reach of the nearby town and right next to a stunning coastline. On the other hand, the resort is quite different compared to nearby accommodations, for this is a self-catering hotel in Porto Ottiolu with an extensive kitchenette and even a private terrace. Nearby, you will find tennis courts, volleyball and water sports but concerning the resort itself, there are few which offer the same independence. There are five restaurants in the area to sample and a host of local bars. In this sense, Porto Ottiolu Resort will impress guests who yearn for a little more privacy but then also offer the same comfort as you will find anywhere else. Simplistic in design and both colorful and homely, the interior is beautifully decorated. The rooms are exceptionally vibrant and feature a long lineup of conveniences to make for a comfortable stay. Indeed, from television and air conditioning to comfortable beds and elegant furnishings, the Porto Ottiolu Resort is one of the finest accomodations in this beautiful pocket of Sardinia. When it comes to comfort, location, and independence, Porto Ottiolu is one of the hidden gems in a resort region which more than lives up to its lofty reputation.
Piccolo Hotel - Adults only 

A 4 star Hotel in Porto Ottiolu, 0.6 kilometers from the center of town (about 0.3 miles.)
Piccolo Hotel is a charming adults-only hotel on the northeast coast of Sardinia. Located at the heart of Porto Ottiolu, this hotel is a cozy place to stay and where you can expect a warm welcome from the friendly staff. Piccolo Hotel is a relatively quiet option with no more than 23 rooms, and the lush gardens, beautiful pool, and private beach access make this an ideal escape. The pool area is often the subject of reviews about the sizeable pool and ample space for guests to relax. Guests can also walk to Porto Ottiolu beach, just 900 meters away, and this pristine stretch of golden sand highlights the hotel's fantastic location. As if that's not enough, there is also a spa, which features a full range of treatments, including body scrubs, facials, and massages. Guests can avail of the steam room, sauna, or whirlpool and enjoy these facilities in total privacy. As for the sleeping quarter, each room at Piccolo Hotel is equipped with air conditioning, a minibar, and other modern conveniences. While somewhat simplistic in style, these rooms are bright and airy and feature beautiful views of the gardens. With this in mind, each room has a balcony or terrace, which offers guests another comfortable and private place to relax. But what about the food and drink? The hotel restaurant has a buffet breakfast and a large dining room or outdoor terrace to enjoy the same. The restaurant is also available in the evening. It offers a range of Mediterranean-style dishes, and the facilities, in general, will often leave guests with no reason to leave the hotel. Overall, the Piccolo hotel is an excellent choice that ticks all the boxes for an adults-only hotel in Sardinia.
Things to Do in Porto Ottiolu
SUP Paddle-Boarding along the Coast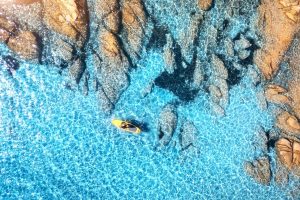 Stand Up Paddle-boarding (SUP) is a great way to experience the scenery in Northeast Sardinia. On this trip, you will have an instructor to show you how to paddle correctly and snacks along the way to keep your energy levels up. Aside from being an eco-friendly activity, SUP allows you to stay connected to the surroundings and enjoy the scenery without noisy crowds, boats, etc. Traveling on a paddle board is also a relaxing experience and should help you see a different perspective of the coastline. The turquoise water in this part of Sardinia is crystal clear, so you can often look down and see colorful fish and coral beneath the board. The ocean views are completely unobstructed, and many locations can be seen en route. For instance, your instructor will take you to beautiful bays and inlets in Porto San Paulo, Costa Smeralda, Olbia, San Teodoro, and Golfo Aranci. This activity usually starts in San Teodoro. If you don't mind burning a few holiday calories, this is one of the healthy things to do in Porto Ottiolu.
Museo Dello Stazzo e Della Civilta Contadina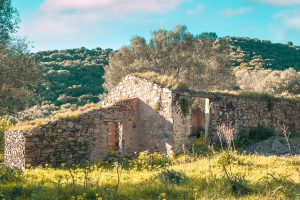 Located in Budoni, the Stazzo and peasant civilization museum is an interesting thing to do if you're staying in Porto Ottiolu. Three rooms in the museum help illustrate an old way of life and farming techniques no longer practiced. If you would like a better insight into the surrounding villages and ancient Sardinian traditions, this old house offers an exciting experience. The house was built with mortar, clear and schist, and features a hearth at the center. This is typical of the rural homes of old that you might have found in the Gallura area and should give you an idea of the hard life which existed before our time. Inside the museum, you will find farming tools and antiques from that same era. There is also a wealth of information to showcase the history, and a visit to the museum of the Stazzo is at least a way to understand the stories behind the land. The museum is open between 5.30 pm and 7 pm in May, June, September, and October and between 7 pm and 10.30 pm in July and August.
More Places to Visit Near Porto Ottiolu
Porto Ottiolu Restaurants - Where to Eat
Caffè Nautilus (Seafood, Italian Food)
🏠
Via delle Camelie
,
Porto Ottiolu
,
Sardegna
,
08020
,
Italy
.
📱 Telephone:
+39 0784 846310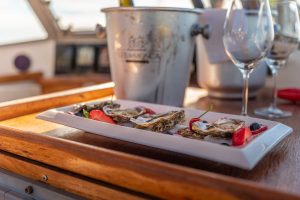 Caffè Nautilus is widely regarded as one of the best restaurants in Porto Ottiolu and features an elaborate menu to accompany its prime location. The food experience is sublime, and the marina is a beautiful setting for couples and families to soak up the atmosphere in this small town. The restaurant's exterior is designed in the shape of a sailing boat and displays certain creativity which is often absent in alternative restaurants in Porto Ottiolu. The unique sense of the restaurant is evident in how the design also manages to encapsulate different cultures. On the other hand, the highlight of a visit to this restaurant is always the food, and the head chef is notorious for concocting some inspiring and memorable dishes. From risotto and steak to pasta and delicate seafood, every item is bursting with flavor and an excellent example of the high standard for food on the island. Furthermore, when it comes to wine, you will be hard-pressed to find a restaurant in Porto Ottiolu with such an incredibly impressive range. Caffè Nautilus is located at the very center of this beautiful harbor and with a friendly staff and an excellent food experience, this should most certainly feature on your list of restaurants in Porto Ottiolu for your next holiday in Sardinia.
Ristorante Il Colle (Seafood, Pizza)
🏠
Porto Ottiolu
,
Sardegna
,
08020
,
Italy
.
📱 Telephone:
+39 328 465 5718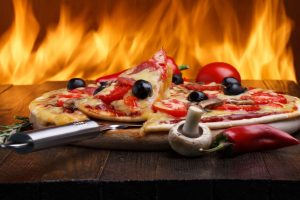 Located on a hill and overlooking stunning sea views, Ristorante Il Colle is one of the most impressive restaurants in Porto Ottiollu. It may be said that most restaurants in the region are nicely situated and especially authentic, but the truth is, Ristorante Il Colle is often one step ahead of the competition in almost every regard. Although both pizza and pasta are highly recommended by guests, the grilled seafood is arguably the stand out feature on the menu. Swordfish, scampi and other fish are often the focus for visitors, and the wonderful dishes never fail to disappoint. In fact, these high expectations also extend to the standard of service, for the friendly and attentive staff is also the common subject of online reviews. The location of Ristorante Il Colle ensures the views are possibly the best of the many restaurants in Porto Ottiolu but these stunning vistas are also matched by a rather elegant and brightly decorated interior. Ristorante Il Colle has the perfect mix of friendly staff, sublime food, and beautiful views to make this memorable eatery more than worth paying a visit.
Beaches Near Porto Ottiolu