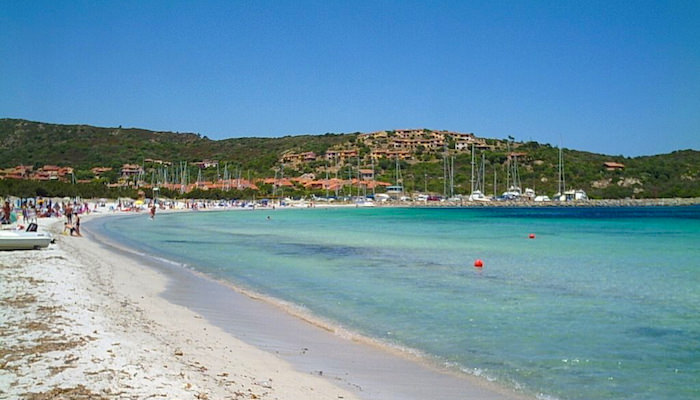 About Spiaggia di Porto Ottiolu
near Porto Ottiolu, Province of Olbia-Tempio, North-East Sardinia, Italy.
parking, bar, restaurant.
snorkelling, pedal boating.
17:50 PM
08:32 AM
500 meters.
suitable for families with children.
Ottiolu beach (Spiaggia di Porto Ottiolu) is located just 3 kilometers north of Budoni beach, right in front of the small village of Porto Ottiolu in Olbia-Tempio. The beach is adjacent to Porto Ottiolu harbour to the north, that can get quite busy during summer. The beach is shaped like a half moon and has a length of 500 meters. It faces north-east offering views of the tiny island called Isolotto d'Ottiolu situated 400 meters off the coast. White sand and clear shallow waters make Ottiolu beach suitable for familes with children. Ottiolu is a much loved beach and frequented by many tourists, and nearby you can find many services, including hotels, bars, restaurants and shops.
Ottiolu Beach Accommodations
400 meters south-west of Cala Ottiolu you'll find the four-star Hotel Baia del Porto. This hotel features a swimming pool, tennis court, and a private beach. All 77 rooms come with air conditioning, a minibar, and independent entrance. Baia Del Porto's restaurant offers a buffet breakfast, lunch, and dinner. For children there is a mini club and playground. Just 200 meters away from the beach you'll find the Porto Ottiolu Resort. It has modern accommodations with kitchenettes and private patios or terraces. The resort offers a wide range of sports facilities, a soccer field, 3 tennis courts, beach volleyball, and a scuba-diving center. Sailing and motor boats are available for rent. For a complete overview of all hotels, apartments, villas and condo hotels in Porto Ottiolu, click here.
Directions to Spiaggia di Porto Ottiolu
To reach Cala Ottiolu from Olbia, take the SS125 in the direction of Siniscola. Once you have reached San Teodoro, continue towards the village of Porto Ottiolu. Once at Porto Ottiolu, follow the signs to the marina. The beach is located south of the marina.
Map
Use the Google and Booking map below to explore the area.
Fill in your holiday dates to get an accurate view of available accommodations near Spiaggia di Porto Ottiolu.
Beaches Near Spiaggia di Porto Ottiolu
No posts found.