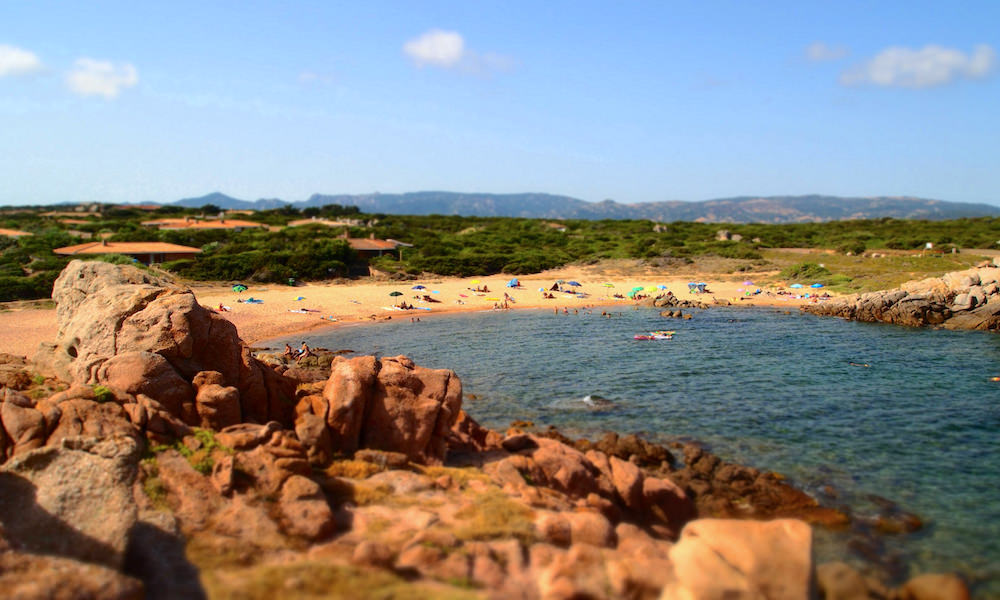 About Portobello
near Portobello di Gallura, Province of Olbia-Tempio, North Sardinia, Italy.
parking, restaurant.
snorkelling, scuba diving.
20:45 PM
05:57 AM
150 meters.
Located just 3 kilometers west of Vignola, the beaches of Portobello are scattered along the coastline of Portobello di Gallura, one of Sardinia's most exclusive residential parks that is surrounded by the Mediterranean sea in the northern area of Sardinia. All villas are well equipped with a private garden, some even with a swimming pool, and are just a few hundred meters from the sea. Access to the village is only allowed to residents, and the area is protected by a security service located at the village's two entrances. Portobello offers a car parking, tennis court, and other basic services like a restaurant and a supermarket. The Portobello coastline is diverse, alternating between patches with scattered rocks, majestic cliffs, charming coves and tiny beaches with sand and pebbles. Most of the beaches are private and within a convenient walking distance from the villas. Santa Teresa Di Gallura is only a twenty minute drive away.
Map
Use the Google and Booking map below to explore the area.
Fill in your holiday dates to get an accurate view of available accommodations near Portobello Beach.
Beaches Near Portobello Beach