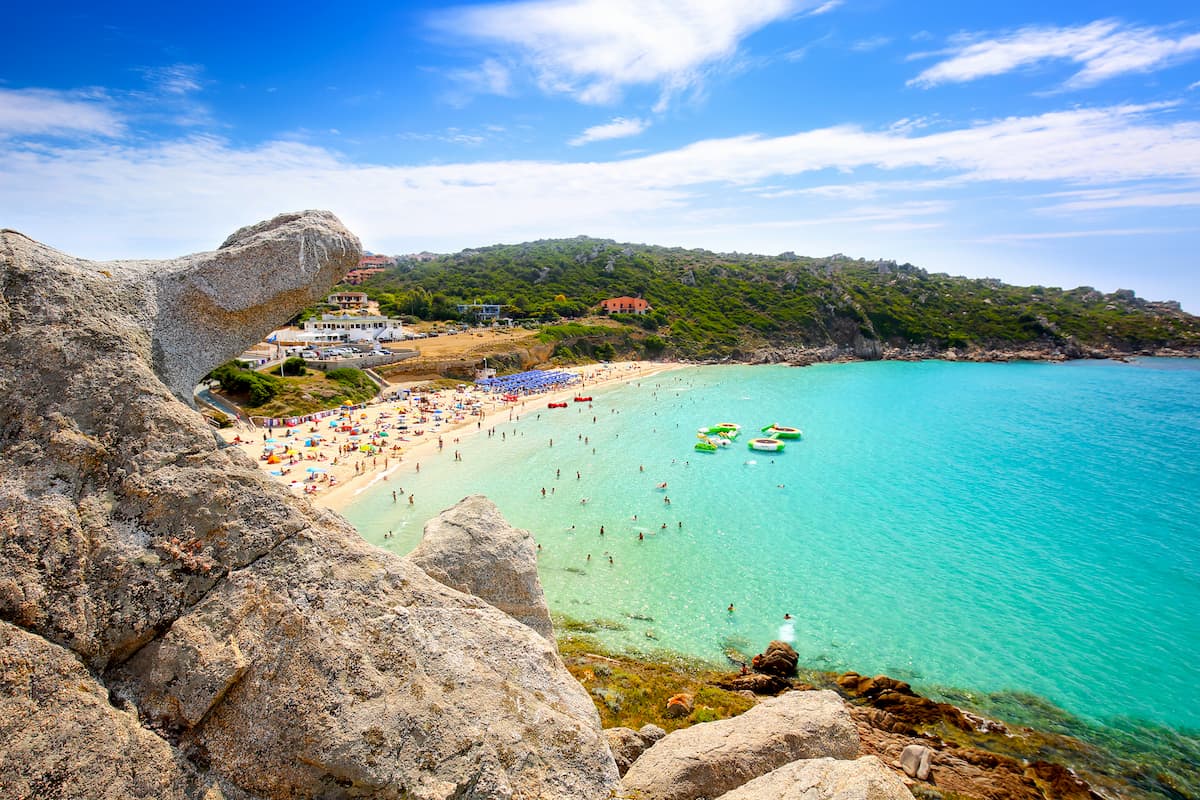 About Santa Teresa di Gallura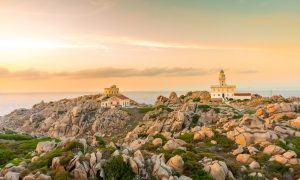 Santa Teresa di Gallura is a small seaside village in the Gallura region on the north coast of Sardinia where tourists come to explore the natural attractions nearby and revel in the local nature of the town. Although quite busy during the high season, this is undoubtedly one of the more authentic and colorful villages in Sardinia and certainly a far cry from the rather lavish resorts elsewhere in Costa Smeralda. Situated just one hour from Olbia Costa Smeralda Airport, Santa Teresa di Gallura is within reach of the attractions and yet somewhat secluded at the same time. Featuring a beautiful harbor and stunning seafront location, this is also quite a historic and lively town on the north coast of Sardinia. It's true, Santa Teresa di Gallura is a famous tourist town with many cafés and chic bars with live music. The food experience is especially impressive, and as you might expect, most restaurants focus on seafood, pasta, pizza, and a lineup of local Sardinian dishes. On the other hand, you only need to look around to appreciate the beauty of Santa Teresa di Gallura. After all, this is also home to some of the best Blue Flag beaches on the island and the rugged shore of Bonifacio, where an ancient village was erected by King Vittorio back in 1808. With azure blue water and stunning ocean views, this is also where tourists can find the idyllic harbor in Porto Longone and the beautiful bay of Rene Bianca. The latter features a beautiful stretch of sand and the historic Longosardo Tower built by a former King of Spain. This entire region is littered with beaches, and Cala Balcaccia, Santa Reparata, and La Marmorata are all within easy reach of the town. Santa Teresa di Gallura is also quite a historic town and the creation of Savoy rulers in the early 1800s. Many remnants around town attest to this past, but the medieval churches and Nuragic ruins along the coast are far more interesting. The nearby granite headlands of Capo Testa, located just a few kilometers west of Santa Teresa Gallura, offer excellent opportunities for trekking, kitesurfing, and diving. Either way, Santa Teresa di Gallura is a famous tourist town for a good reason and one where an ancient past blends seamlessly with a modern, vibrant village where chic bars and cafes provide a welcome distraction from the nearby beaches.
Santa Teresa di Gallura Map
✔ Use the Google and Booking map below to explore the area.
✔ Fill in your holiday dates to get an accurate view of available accommodations near Santa Teresa di Gallura.
Where to Stay in Santa Teresa di Gallura - Our Top Picks
Things to Do in Santa Teresa di Gallura
More Places to Visit Near Santa Teresa di Gallura
Santa Teresa di Gallura Restaurants - Where to Eat
Ristorante da Thomas (Seafood)
🏠
22
,
Via Valle D'Aosta
,
Santa Teresa Gallura
,
Sardegna
,
07028
,
Italy
.
📱 Telephone:
+39 0789 755133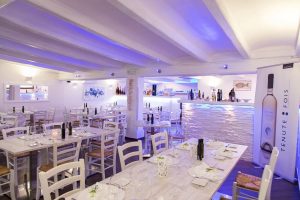 Santa Teresa Gallura is home to some of the best restaurants in Northern Sardinia and lovers of seafood will love this one - Ristorante da Thomas, a fine establishment that serves only the most delicate seafood dishes. With a clean, modern feel and an extensive menu to choose from, Ristorante da Thomas is well worth a visit. If you wish to dine in a restaurant that serves freshly prepared meals that are presented artistically, this is the place to be. With appetizers, first and second courses, and side dishes available, it's probably for the best that guests arrive feeling hungry as the portion sizes are quite generous. The air conditioned restaurant will provide a welcome relief from the Sardinian sun, and the outdoor seating area will make your time here even more enjoyable. Visit the restaurant in the evening, and dine as the stunning blue/white lights add a touch of something special. Open since 1978, and run by the Mannoni family, Ristorante da Thomas serves a broad range of seafood dishes, and meals for those who prefer to enjoy other dishes, such as pasta dishes and soups. With a relaxed, friendly atmosphere, this excellent restaurant should be at the top of your 'Places to eat' list, as it just will not disappoint.
Il Grottino (Italian Food)
🏠
14
,
Via del Mare
,
Santa Teresa Gallura
,
Sardegna
,
07028
,
Italy
.
📱 Telephone:
+39 0789 754232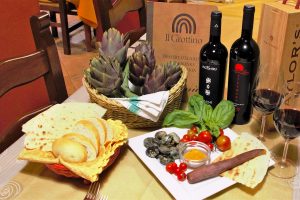 Serving Mediterranean dishes that are freshly cooked, and very tempting, Ill Grottino serves lunches and evening meals that will not disappoint. With traditional décor and a relaxed atmosphere, the restaurant offers you the chance to unwind after your busy day. With a wide and varied menu, diners can choose to enjoy pasta, meat dishes, sumptuous desserts, and an impressive wine menu. Prepared and served with love, the meals that you'll enjoy at Il Grottino will delight your taste buds and make your visit even more special. Decorated in such a way that it leaves you feeling relaxed, and with tables set for couples and large groups, Il Grottino has that traditional Mediterranean feel for which you may be yearning. With a fixed price menu that offers four different dishes and a choice of drinks, if you're having difficulty choosing from the wide variety of dishes on available, this may be your best option. Never known to disappoint, and with a semi-outdoor seating area, Il Grottino will serve to be a welcome break from the more modern-looking eateries, that may not be quite as charming as this one.
Ristorante Marlin (Seafood, Pizza)
🏠
24
,
Via XX Settembre
,
Santa Teresa Gallura
,
Sardegna
,
07028
,
Italy
.
📱 Telephone:
+39 334 871 4398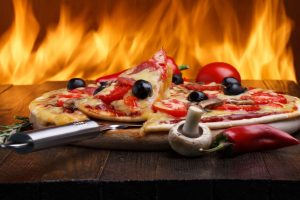 Ristorante Marlin is thought to be one of the best restaurants in Santa Teresa Gallura, thanks to its exquisite fish dishes, and stunning presentation. Serving pizzas that are cooked in a wood oven, and using fresh ingredients, guests are certain to enjoy the tasty dishes that Ristorante Marlin offers. Classically decorated without being over the top, the menu serves meals that originate in Sardinia, giving you that authentic dining experience. For those of you who love to sample local wines, you should make your way to Ristorante marlin as it offers wines that are traditionally made in the area. If you do not wish to dine, you can enjoy sitting at the bar that gives you a good selection of drinks to choose from. Alternatively, you may prefer to sit at the bar after you have eaten, as the portion sizes are by no means small. Open for breakfast, and serving food throughout the day, Ristorante Marlin is the ideal venue for a special occasion, or even if you simply want to dine in style. Featuring beautiful décor and an enticing menu, Ristorante Martin promises to tempt your taste buds while adding that little something extra to your time in Santa Teresa Gallura.
Santa Teresa di Gallura Nightlife
Club Estasi's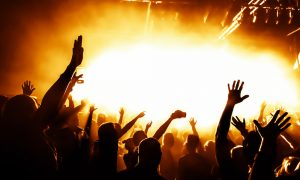 To experience some excellent Santa Teresa Gallura nightlife, leave the village and head south for about three kilometers to Estasi's, an open-air dance & nightclub located in the locality of La Ruda. At Club Estasi's, top club deejays spin the freshest chart hits and house music until the break of dawn. There are different atmospheres to please everyone: a piano bar in a limestone amphitheater, an outdoor bar with a garden, and a large dance room where younger people set the night on fire! Tickets usually cost around €30–40 and include a free drink. Club Estasi's is open most weekends from Easter through September, from 11.30 PM until 6 AM. The Free Jazz Café, the aforementioned piano bar set in a spectacular garden, offers a quieter night out with cocktails and a varied menu, including pizzas and fresh seafood plates.
How To Get To Santa Teresa di Gallura
Have you thought about arranging a rental car in Sardinia?
For some great deals, check out our Sardinia Car Hire page!
Flights from the UK
The nearest airport to Santa Teresa Gallura is Olbia Costa Smeralda Airport.
Direct flights from all London airports to Olbia Costa Smeralda Airport usually take about 2.5 hours.
Flights from London to Olbia are handled by airlines including British Airways, EasyJet, Meridiana.
Driving From Olbia Costa Smeralda Airport to Santa Teresa Gallura
To get to Santa Teresa Gallura from Olbia airport (Aeroporto di Olbia Costa Smeralda) by car, head north onto the Strada Statale 125 Orientale Sarda. For about 24 kilometers, keep following the Strada Statale 125 to the Strada Provinciale 14 in Arzachena. Follow the SP14, which will turn into Circonvallazione. Make a right turn onto the SP115, then continue again on the Strada Statale 125 Orientale Sarda. One you're near Palau, make a left turn on the roundabout and follow the SS133bis to Via Eleonora D'Arborea in Lungòne. Continue on the SS133bis and follow the signs for Santa Teresa di Gallura. The drive should take you a little bit more than one hour.
Beaches Near Santa Teresa di Gallura