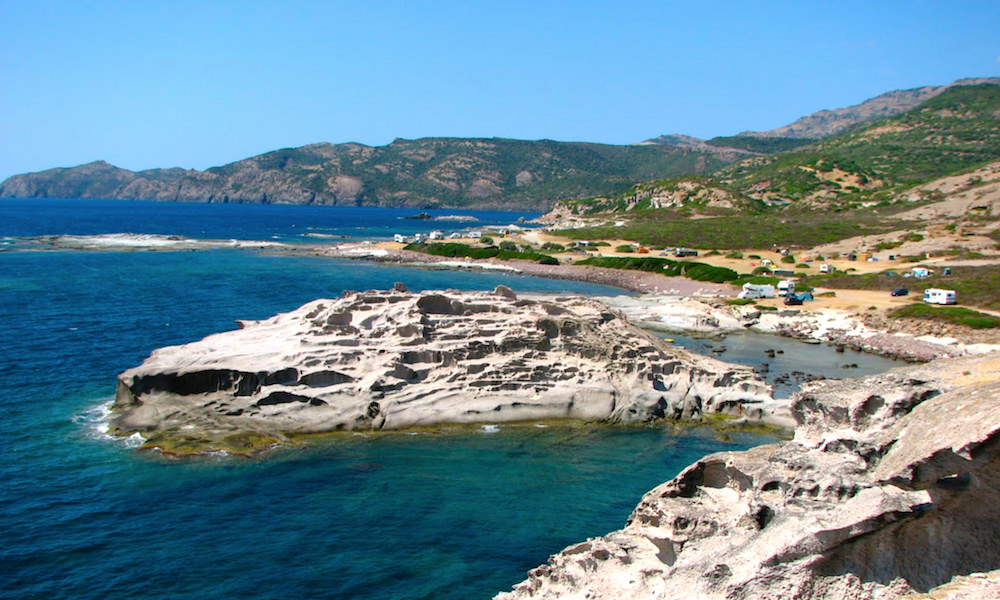 About Torre Argentina
From the center of Bosa, head north-west in the direction of Alghero for about 10 kilometers, and you'll discover a beach that goes under the name of Torre Argentina (Spiaggia di Torre Argentina). This beach consists of a series of bays of a few hundred meters each. Facing south, they all offer views of Isola de Sas Crabas, or "The Island of the Goats", a small rocky island situated just 50 meters off the coast.
The beaches have coarse sands with pebbles of various sizes, mostly of a pinkish and reddish color. The surrounding flat rocks give this area almost a lunar quality. Spiaggia di Torre Argentina is frequently visited by Bosa locals. It's a nice place for a little hiking, as the area is scattered with several crumbling buildings, testimony of the activity of silver and manganese mines that operated in this area. Torre Argentina is also a popular destination for those who'd like to go scuba diving and snorkelling. The parking area at the beach is suitable for campers.
Map
Use the Google and Booking map below to explore the area.
Fill in your holiday dates to get an accurate view of available accommodations near Torre Argentina.
Beaches Near Torre Argentina