Here you'll find an overview of the best snorkeling beaches of Sardinia. It must be said that given the qualities of the majority of Sardinia's beaches, one could strap on snorkeling gear on practically any Sardinian beach and still have an amazing story to tell. But by snorkeling the beaches of Sardinia we consider to be the best, your stories just might turn into legendary tales…
Best Snorkeling Beaches of Sardinia – Cala Brandinchi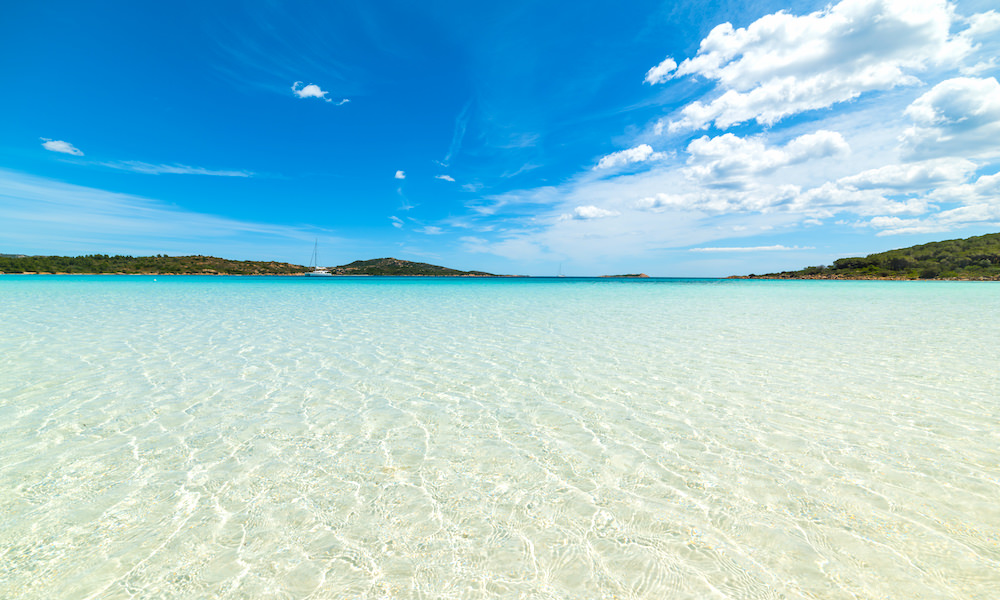 Cala Brandinchi beach (Spiaggia Cala Brandinchi) has a very special place in our hearts. Being one of the most beautiful and famous beaches of Sardinia, it is known as 'Little Tahiti', because of the gorgeous colors of its waters. Cala Brandinchi beach has amazingly clear and shallow waters, making this beach perfectly suitable for families with small children. The beach faces east and is over 700 meters long – perfect for a relaxing stroll along the waterline! Sandy dunes with pine trees and lovely lillies further define the excellent surroundings of this beach. Highly recommended! The nearest accommodation is Resort Grande Baia, located one kilometer to the north, near the small seaside village of Punta Molara.
Read more: Cala Brandinchi
Best Snorkeling Beaches of Sardinia – Cala Goloritze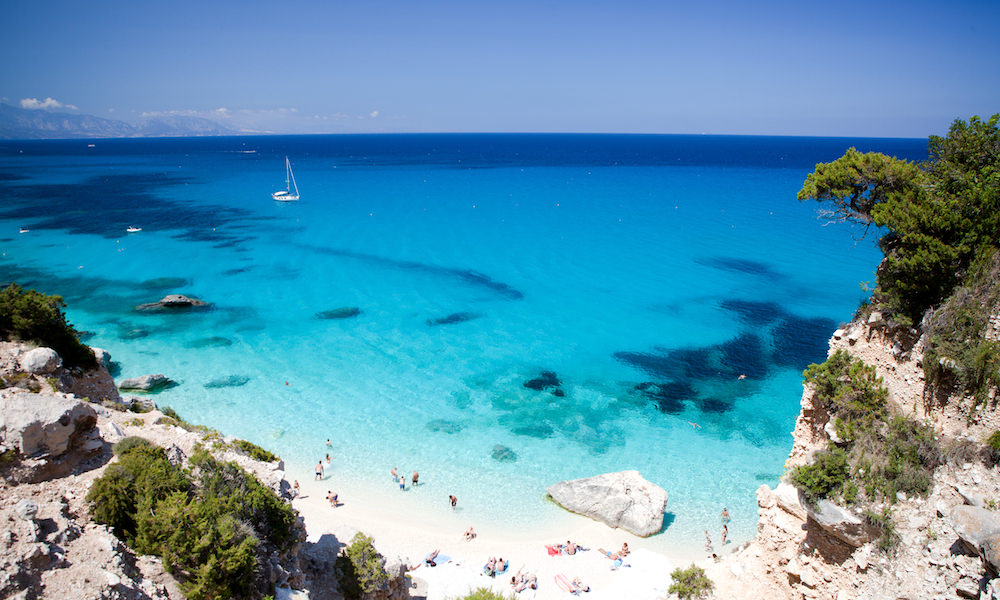 Cala Goloritze is a tiny beach at the base of a pleasant ravine, it's located just south of Cala Biriola, in the Ogliastra area, 9 kilometers north of Baunei. Cala Goloritze beach is one of the most photogenic of its kind. It is unreachable by car, only by boat. If you're planning on coming on foot, the hike to Cala Goloritze takes more than one hour, and the return trip will probably take you twice as long. Do bring your snorkelling goggles, ease into the water and take a swim, spot some fish – the water features unbelievable shades of blue and green.
Read more: Cala Goloritze
Best Snorkeling Beaches of Sardinia – Cala Luna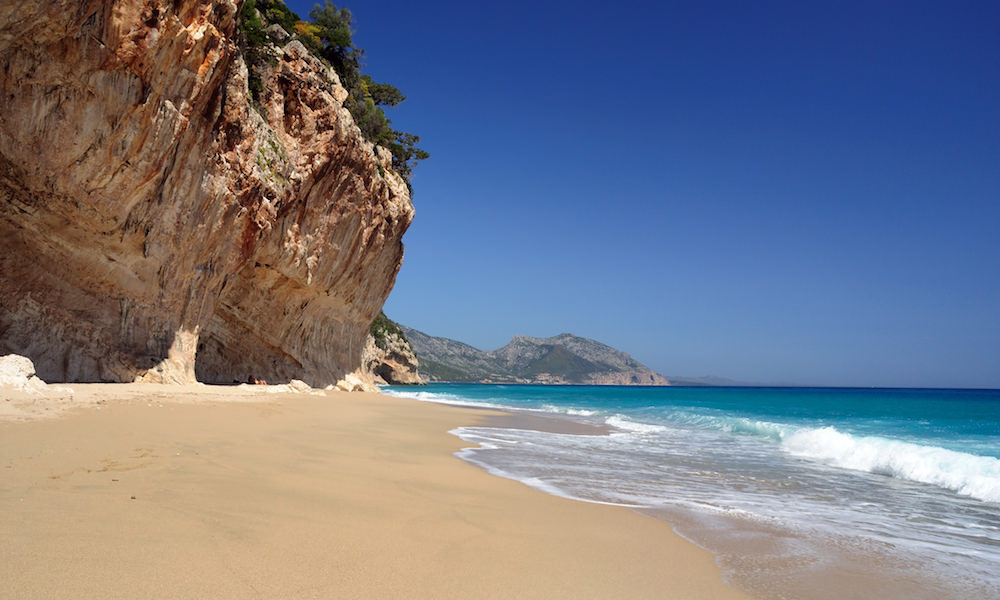 Cala Luna beach is located in the gulf of Orosei, just south of Dorgali, near Cala Gonone village. Set against a backdrop of steep limestone cliffs and lush greenery, its turquoise and azure blue waters are clear like crystal. The secluded Cala Luna beach lies approximately 3 kilometers away from the Bue Marino Caves – a big sea cave with stalactites, stalagmites, and rock carvings – which makes Cala Luna beach the perfect spot for boat excursions. The beach is only accessible by a 4 kilometer hike from nearby Cala Fuili (guided tours usually cost around 30,- Euros), or by boat from the Cala Gonone marina during summer.
Read more: Cala Luna
Best Snorkeling Beaches of Sardinia – Cala Mariolu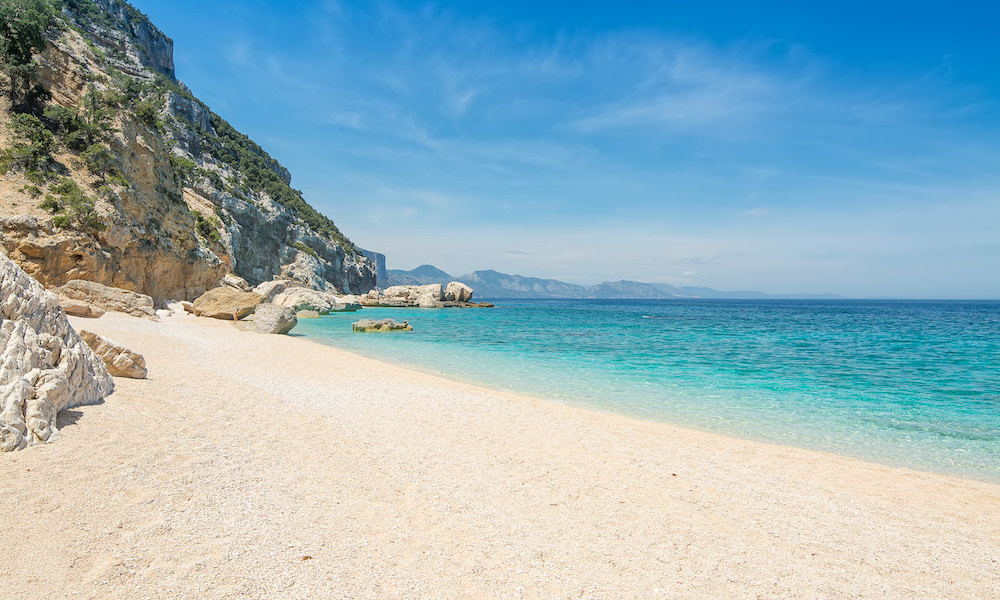 Cala Mariolu is one of the most precious beaches the middle eastern coast of beautiful island of Sardinia has to offer. Cala Mariolu is located just north of Cala Goritze, and is decorated with little pebbles made round and smooth by the eternal movement of the waters. The beach of Cala Mariolu is very suitable for scuba diving. Due to it's location, the beach of Cala Mariolu rests in the shade of the limestone rocks at the end of the afternoon.
Read more: Cala Mariolu
Best Snorkeling Beaches of Sardinia – Tuerredda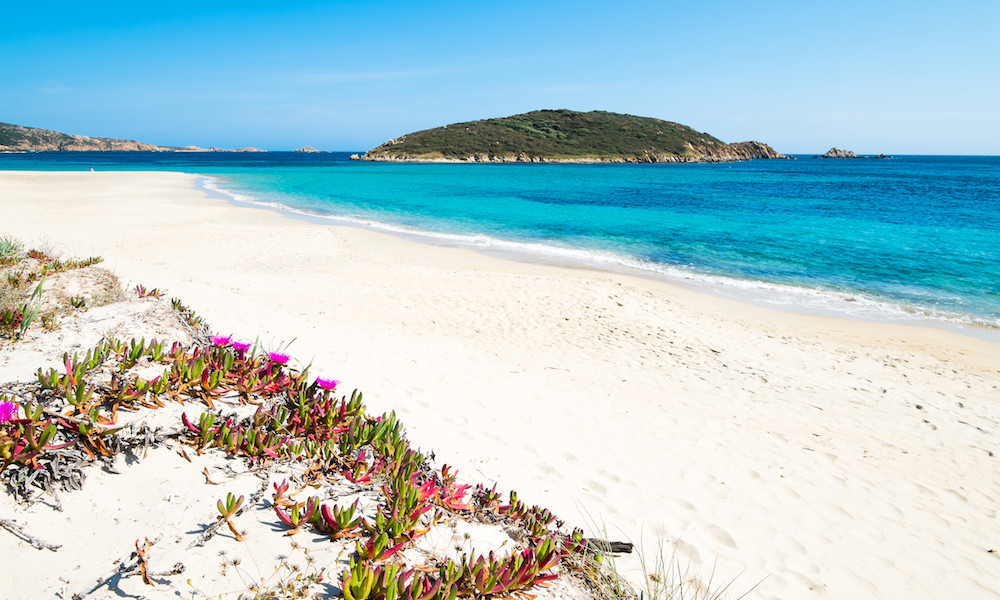 Tuerredda beach (Spiaggia di Tuerredda), on Capo Spartivento, certainly deserves a spot on the top ten list of most beautiful beaches on the southern coast of Sardinia. Located just west of Perda Longa and Sa Pinnetta and near the beach of Chia Su Giudeu, its natural beauty is breathtaking. Isola di Tuerredda lies just 200 meters off the coast, offering a pleasing view, and is nice to visit by swimming or by canoeing.
Read more: Tuerredda Beach
Best Snorkeling Beaches of Sardinia – Cala Cipolla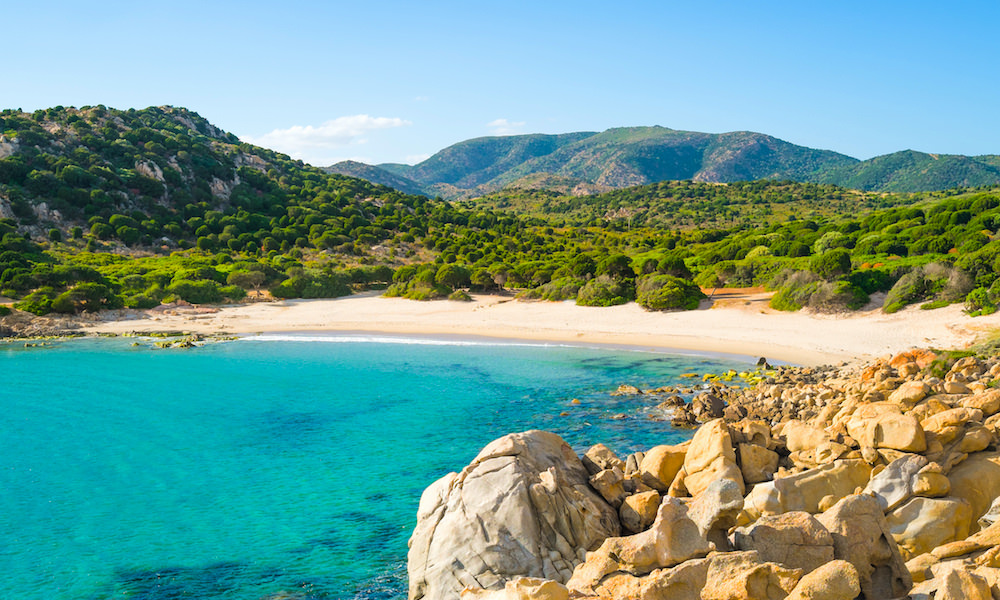 Cala Cipolla beach (Spiaggia di Cala Cipolla) is one of the pearls that the Chia Bay is famous for, and is another popular spot for off-season surfers. The beach is tucked away in a narrow bay and only spans 150 meters, with sands white and fine, dense macchia mediterranea, pine and juniper trees right by the beach, where you can find some shelter during the hot hours of the day. The lighthouse of Capo Spartivento lies 700 meters to the west, and can be reached by a trail. As there are no facilities, make sure you bring something for shade.
Read more: Cala Cipolla