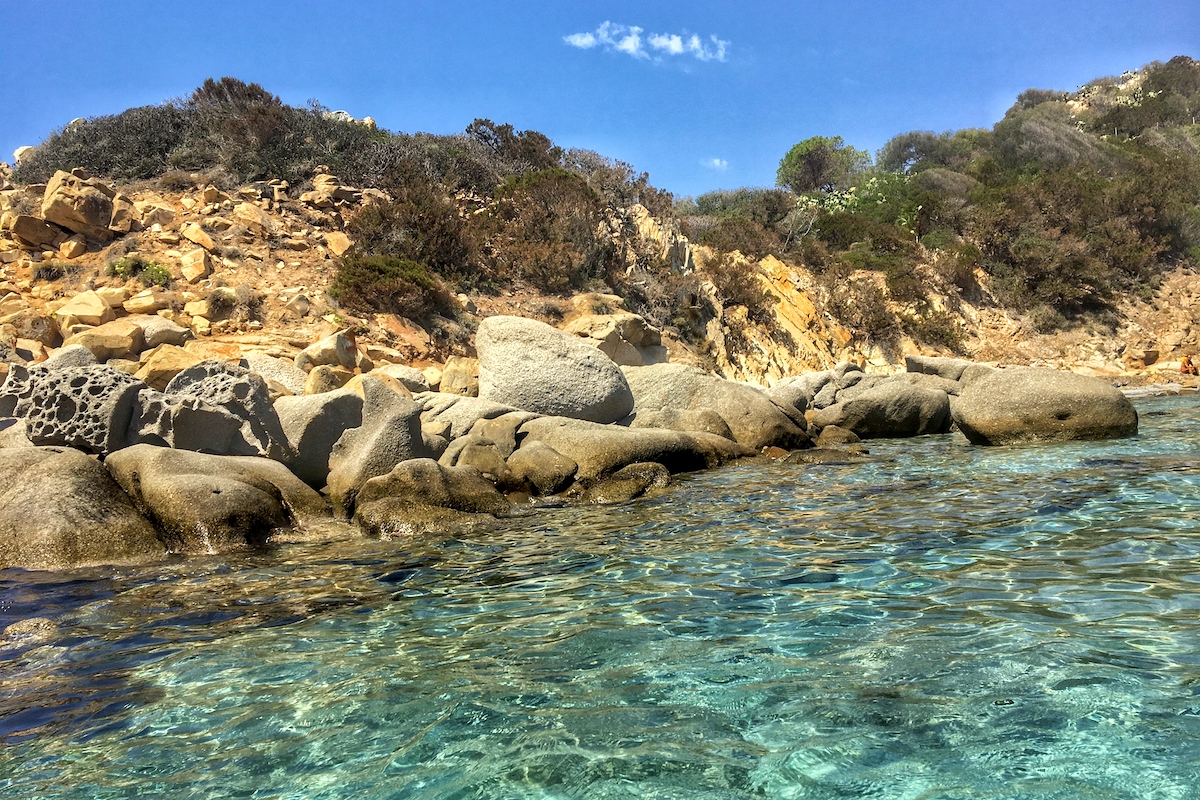 About Spiaggia di Is Traias
near Villasimius, Province of Cagliari, South-East Sardinia, Italy.
parking, bar.
snorkelling.
19:01 PM
07:21 AM
250 meters.
suitable for families with children.
With the far more prominent and somewhat legendary Spiaggia di Simius just around the corner, Spiaggia di Is Traias may not seem like a top contender on the to-do list of the first-time Villasimius traveler. Locals would disagree, though occasionally, part of the beach tends to be covered by Posidonia Oceanica (a type of underwater seagrass) after a nearby storm. For them, that's just a tiny inconvenience to look beyond: there's still enough sand and clear blue water to admire. Besides, the presence of Posidonia Oceanica should be considered a compliment, as it indicates a healthy ecosystem. Spiaggia di Is Traias faces southeast, has a length of about 250 meters, and looks out over the small peninsula named Punta Su Mari to the left. On the right side, near the rocky patch, you'll admire Spiaggia di Simius and the protected marine area of Capo Carbonara in the far distance. Snorkeling enthusiasts will find plenty of large rocks on either side of the beach, where several species of fish can be spotted. Overall, the shallow water makes Is Traias suitable for families with kids. Near the beach entrance, you'll spot a bar selling drinks and snacks such as watermelon and coffee. Bring something for shade on the hottest days of July and August, and come to Spiaggia di Is Traias in September for extra spaciousness and solitude. The car parking area is right behind the beach, just off the Strada Provinciale 18.
How To Get To Spiaggia di Is Traias
Spiaggia di Is Traias can be reached from the center of Villasimius in just a few minutes. Look for Viale Matteotti towards the sea, then turn left onto Viale del Sud - SP18. Turn right after about 200 meters. Continue for about 160 meters to get to the parking lot.
Map
Use the Google and Booking map below to explore the area.
Fill in your holiday dates to get an accurate view of available accommodations near Spiaggia di Is Traias.
Beaches Near Spiaggia di Is Traias