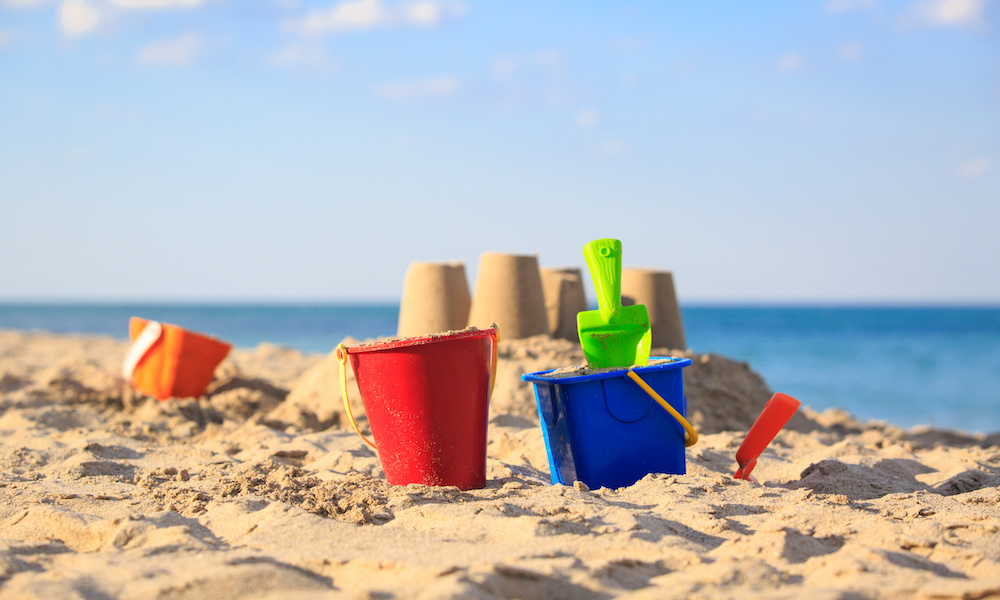 On this page you'll find a curated selection of some of the best Costa Smeralda family hotels.
We have carefully selected these family friendly accommodations based on the following criteria: the hotel features an outdoor pool for children to play in, the hotel may have a children's playground, it offers child services such as babysitting and daily entertainment, and the accommodation is located near a beach with calm and shallow waters that's perfect for families. In most cases, children under a certain age are allowed to stay free of charge at these hotels.
The Best Costa Smeralda Family Hotels
Grand Hotel In Porto Cervo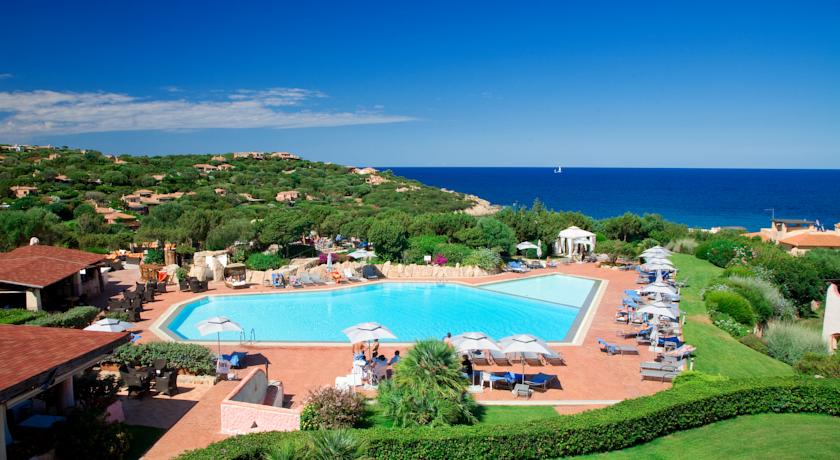 About the Hotel
Surrounded by a lush private parkland of 25,000 square meters, just in front of the family-friendly Cala Granu Beach, this four-star family hotel features a seasonal fresh water swimming pool with an adjoining children's pool. All of its 115 rooms are non-smoking, air-conditioned, and have been decorated with a classic Mediterranean décor. They feature either a patio or balcony overlooking the Cala Granu Bay or the surrounding greeneries. Breakfast is served at the La Terrazza restaurant, which overlooks the outdoor swimming pool and the sea.
Children's Activities
For your children, the Grand Hotel In Porto Cervo offers a playground and mini-club. Babysitting services are available as well. Children under 2 years old are allowed to stay for free.
Parents' Activities
For parents, facilities at the hotel include a fitness centre, a tennis court and Finnish sauna. Yoga classes can also be arranged. The hotel's secluded private beach – named Orange Beach – faces the beach of Cala Granu, and offers a beautiful sunbathing and relaxing area with large sofas. Snorkeling trips, including transfer from the hotel, boat trip and equipment, are available to a variety of magical diving spots. The hotel concierge can arrange these with diving schools for you.
Colonna Resort
About the Hotel
The exclusive Colonna Resort deserves a definite spot on our list of the best Costa Smeralda family hotels. It is situated in an enormous 50.000 m² park, and features no less than 7 swimming pools with beautiful views of the sea and the surrounding landscapes. All air-conditioned rooms offer a balcony and Mediterranean-style interior. Mediterranean and Sardinian cuisine can be enjoyed at 2 restaurants and 2 bars. These offer views of either the Tyrrhenian Sea or the large 8.500 m² outdoor swimming pool.
Things to Do for Children
For the little ones, the resort's Colonna Mini Club offers a safe area for children from 3 to 12 years old. This service is carried out by the resort's professional staff that will keep your children entertained with a wide range of games and creative activities, including treasure hunts, soccer, nine-hole miniature golf, drawing, and painting. The service is available 7 days per week from 10.00 to 13.00 and from 15.00 to 20.00. At dinner time, a dedicated children's restaurant is open every day from 20.00 to 22.00, supervised by the resort's qualified staff. Babysitters are available on request everyday from 10 AM to 1 PM and from 3 PM to 10 PM.
Things to Do for Parents
For parents, the resort offers a gym, a golf driving range and a tennis court, located 1 km away and reachable with a daily free shuttle. The family-friendly resort features a private area on the beach of Cala Granu.
Colonna Hotel & Residence Du Golf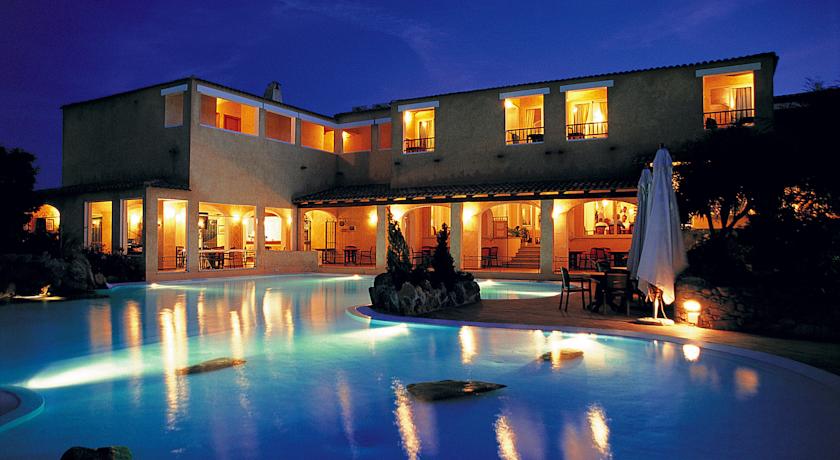 About the Hotel
Set in 50,000 square meters of pretty Sardinian landscapes, just 30 meters from the beach, the Colonna Hotel & Residence Du Golf is located along the scenic road named Panoramica Olbia-Costa Smeralda. All rooms at the four-star Colonna have a typical Sardinian decor and are air-conditioned. Several rooms have a either a veranda or a terrace. The restaurant at the hotel is located right next to the swimming pool, and just a few steps from the sea.
Entertainment for Children
Fun and entertainment for children aged 5 to 10 is available at the hotel's Mini Club and in the children's playground. The hotel's qualified staff will keep a watchful eye on your children while they organise various activities and games to keep them entertained. For the smallest of children, the hotel can arrange a babysitter on request.
Activities for Parents
The Colonna Hotel Du Golf is ideal for sports enthusiasts and lovers of the great outdoors! It offers its guests a tennis court which can also be used for playing soccer or volleyball. A small fitness area is available on the premises as well. Excursions to various destinations can be arranged, and it's possible to take sailing lessons, or rent scooters and boats. A free daily shuttle service brings guests to Rena Bianca beach, one of the best beaches of the Emerald Coast.
Colonna Hotel Country & Sporting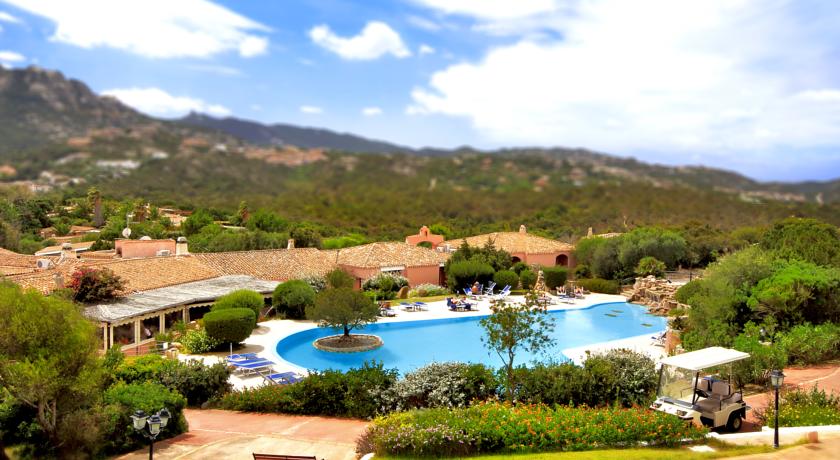 About the Hotel
Situated just 2 kilometers from Porto Cervo, in the heart of the Emerald Coast, you'll find the four-star Colonna Hotel Country & Sporting. This kid-friendly hotel features 2 outdoor swimming pools, both of which have sun loungers and sun umbrellas and a dedicated children's area. All 106 non-smoking rooms feature classic Sardinian furnishings, and are scattered throughout the hotel's large gardens, but close to the pools. For families with children, special connecting rooms are available. These are located close to the hotel's Mini Club and the children's entertainment area.
Entertainment for Children
The Colonna Hotel Country & Sporting is a good choice for a peaceful family holiday in Sardinia. For kids, there's a Mini Club and a dedicated kid's playing ground for children aged five to ten. The Kid's area is close to one of the swimming pools. Here, qualified staff is on available to keep them entertained with games and other recreational activities. Babysitting services can be arranged at the reception.
Activities for Parents
The hotel offers its guests a tennis court which can also be used for playing soccer or volleyball. A small fitness area is available on the premises as well. You can play golf on the famous Pevero Club course located about 8 kilometers from the hotel. Even a polo field with a riding school, restaurant and bar is just 14 kilometers away! The hotel's reception will help guests with more information regarding excursions and boat trips. And as mountain biking is one of the most popular activities in this area of Sardinia, mountain bikes are complimentary for guests.