Here's our overview of the best beaches of the Costa Verde, perhaps the most fascinating region of the island. The Costa Verde (The Green Coast) is located on the south-western coast of Sardinia, and is approximately 45 kilometers long. The awe-inspiring and diverse beaches of this area of Sardinia sometimes feature rocky small bays, and sometimes feature dark and grand cliffs that tower proudly above the sea. Trying to describe the Costa Verde beaches is not as easy compared to describing the best beaches of Costa Smeralda. The Costa Verde truly show a different side of Sardinia.
The Best Beaches of the Costa Verde in Sardinia- Cala Domestica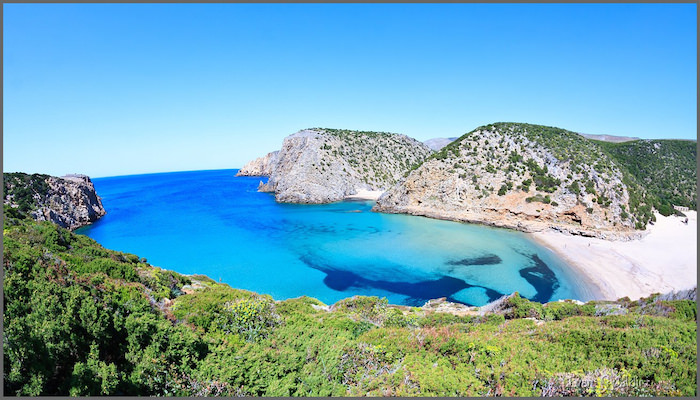 Cala Domestica (Spiaggia di Cala Domestica) is located on the diverse south-western coast of Sardinia, 11 kilometers north-west of Mezzo beach. This small but wide beach is just 60 meters long, and nearly 260 meters at its widest. The beach of Cala Domestica faces north-west, and to the south it offers a view of La Torre Spagnola – the Spanish Tower, which makes for a nice landmark to explore. Cala Domestica is particularly popular with visitors who wish to practice scuba diving or scuba fishing.
Read more: Cala Domestica
The Best Beaches of the Costa Verde in Sardinia- Scivu Beach
Scivu beach (Spiaggia Scivu), between Piscinas beach and Portixeddu beach on the beautiful coastline of Costa Verde, is a strip of golden sand in an environment that has remained completely untouched. Scivu beach is approximately 3 kilometers long, and is divided by a small reef. Its waters are usually wild and its dunes can reach up to 70 meters. Even in August, few people are to be found on Scivu beach.
Read more: Scivu Beach
The Best Beaches of the Costa Verde in Sardinia- Mezzo Beach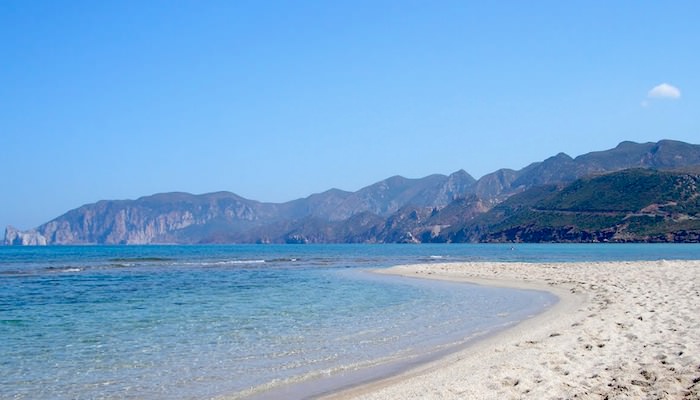 Mezzo beach (Spiaggia Mezzo) lies just under Fontanamare and Nebida in the visually attractive gulf of Gonnesa. Like most beaches on the Costa Verde, its golden sandy beach spans several kilometers and can get over 100 meters wide in some places, making this beach a popular surfing and kitesurfing spot, and a great place to take long walks or runs. The Sardinian welands of Gonessa Sa Masa make the area a great spot for birdwatching as well.
Read more: Mezzo Beach
The Best Beaches of the Costa Verde in Sardinia- Pistis Beach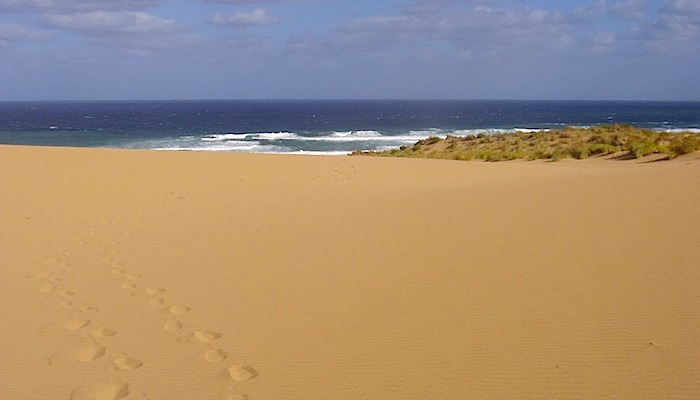 Pistis beach (Spiaggia di Pistis) lies in between the villages of Pistis and Torre di Flumentorgiu, in the province of Medio Campidano. Just like the beach of Piscinas and Scivu to the south, Pistis beach features sandy dunes up to 30 meters high, giving the area a typically Saharian quality in summer. A great place for long walks, fishing, and canoeing.
Read more: Pistis Beach