Below you'll find an overview of some of the best beaches of Orosei. As the saying goes: "variety is the spice of life", it is exactly that what make the beaches in the Gulf of Orosei so perfectly enjoyable. Generally speaking, north of Cala Gonone village the longer and wider beaches can be found. As you move further south of Cala Gonone, the beaches get shorter and more secluded.
Best Beaches of Orosei – La Caletta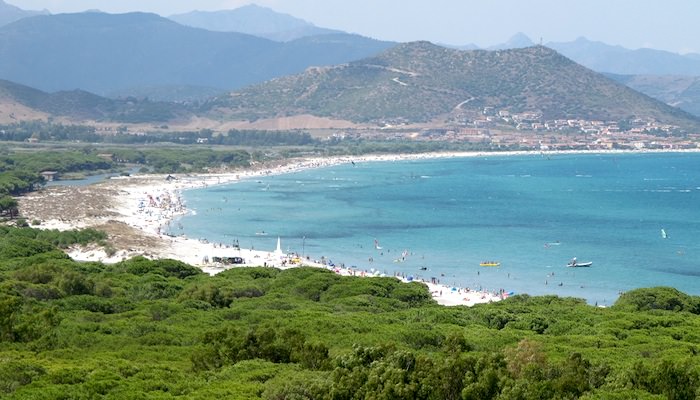 La Caletta beach (Spiaggia di La Caletta) is one of the longest beaches of the Gulf of Orosei with a sheer length of nearly 4 kilometers, and is located roughly 6 kilometers east of the center of the community of Siniscola. La Caletta beach lies in between the fishing village of Santa Lucia and La Caletta ("The Cove"). Pine trees, white fine sands, blue waters and wind: these are the perfect conditions to make La Caletta beach one of the most popular spots of the Siniscola coast for windsurfers and kitesurfers.
Read more: La Caletta
Best Beaches of Orosei – Berchida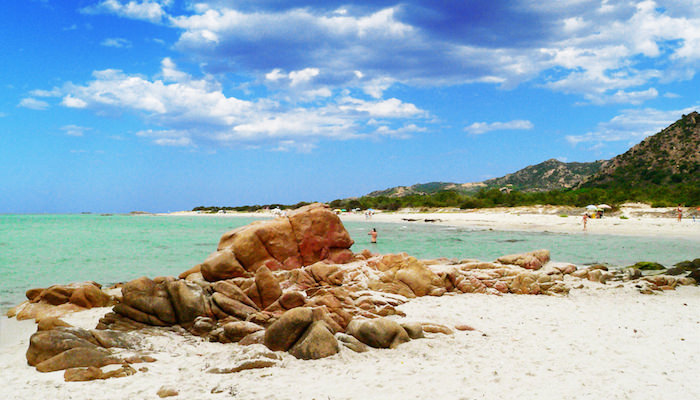 An absolute must see beach should you find yourself in the area of Siniscola! Berchida beach (Spiaggia di Berchida) lies 4.5 kilometers north of Cala Ginepro, and is 2500 meters long and 80 meters at its widest. Berchida beach has been voted as being one of the best beaches of Italy several times. It features small dunes that are surrounded by aged juniper trees, has fine sands and clear green-turquoise waters.
Read more: Berchida
Best Beaches of Orosei – Cala Ginepro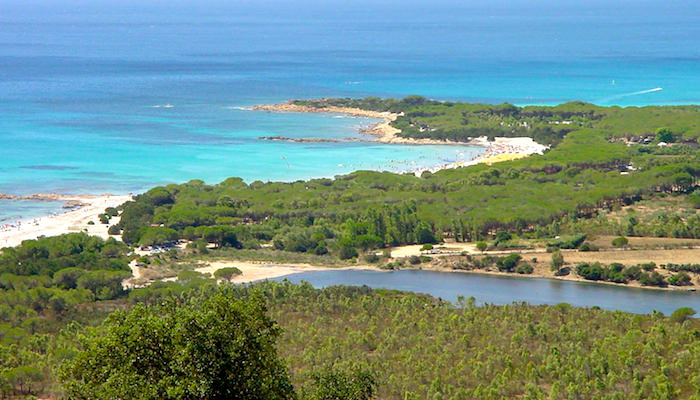 Cala Ginepro beach (Spiaggia di Cala Ginepro) is located north-east of the village of Sos Alinos. This part of the Sardinian coast is characterized by fine sand, shallow and crystal clear water with pink granite rocks that occasionally rise from the water. Nearly 1 kilometer long, Cala Ginepro (Juniper Cove) beach in particular is characterized by a grove of juniper trees that offers some shade and a picnic area. Also reachable on foot is Cala Liberotto further to the south.
Best Beaches of Orosei – Su Barone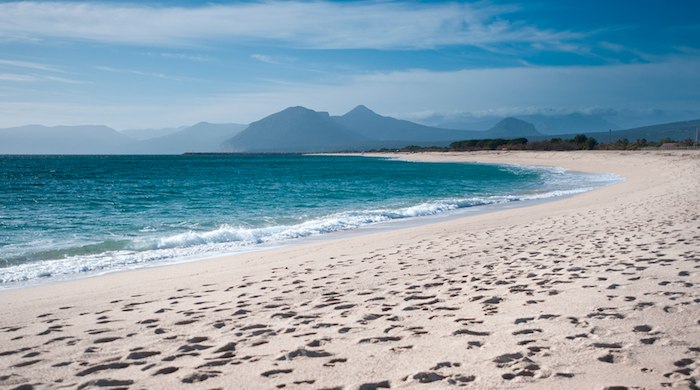 Su Barone beach (Spiaggia di Su Barone), located in the Gulf of Orosei right in front of the village, is a delightful and unspoilt beach, with tempting white sands and waters of rich blue colors. The beach is surrounded by lush greenery and thick pine woods. Su Barone beach is nearly 7 kilometers long and faces south-east.
Read more: Su Barone
Best Beaches of Orosei – Cala di Cartoe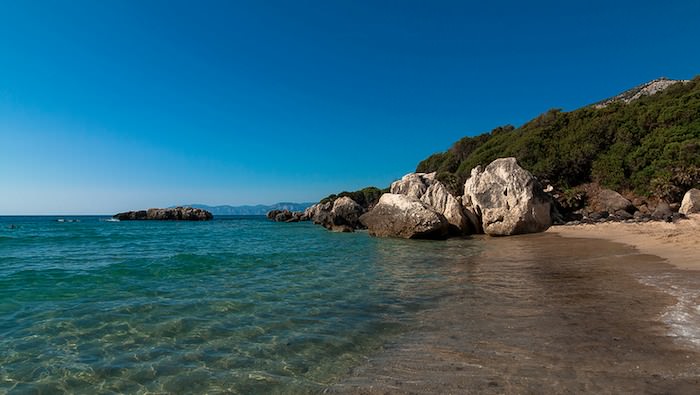 Cala di Cartoe beach (Spiaggia di Cala Cartoe), with its white sands and crystal clear waters, certainly deserves a spot on the list of best beaches of Orosei. The beach is located just south of Marina di Orosei and Cala Osala di Dorgali, 4 kilometers off the SS 125 main road. Overlooking the Gulf of Orosei, its waters are quite shallow, which makes the beach of Cala di Cartoe suitable for children.
Read more: Cala Cartoe
Best Beaches of Orosei – Cala Luna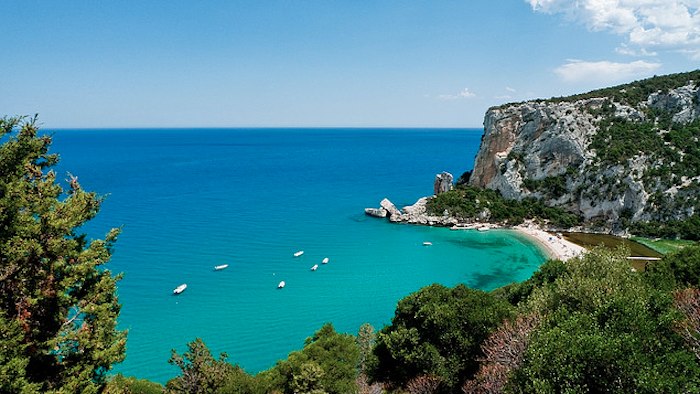 Cala Luna beach is just another piece of paradise on the island of Sardinia!. The beach is located in the gulf of Orosei, just south of Dorgali, near Cala Gonone village. Set against a backdrop of steep limestone cliffs and lush greenery, its turquoise and azure blue waters are clear like crystal. The secluded Cala Luna beach lies approximately 3 kilometers away from the Bue Marino Caves – a big sea cave with stalactites, stalagmites, and rock carvings – which makes Cala Luna beach the perfect spot for boat excursions. The beach is only accessible by a 4 kilometer hike from nearby Cala Fuili, or by boat from the Cala Gonone marina during summer.
Read more: Cala Luna