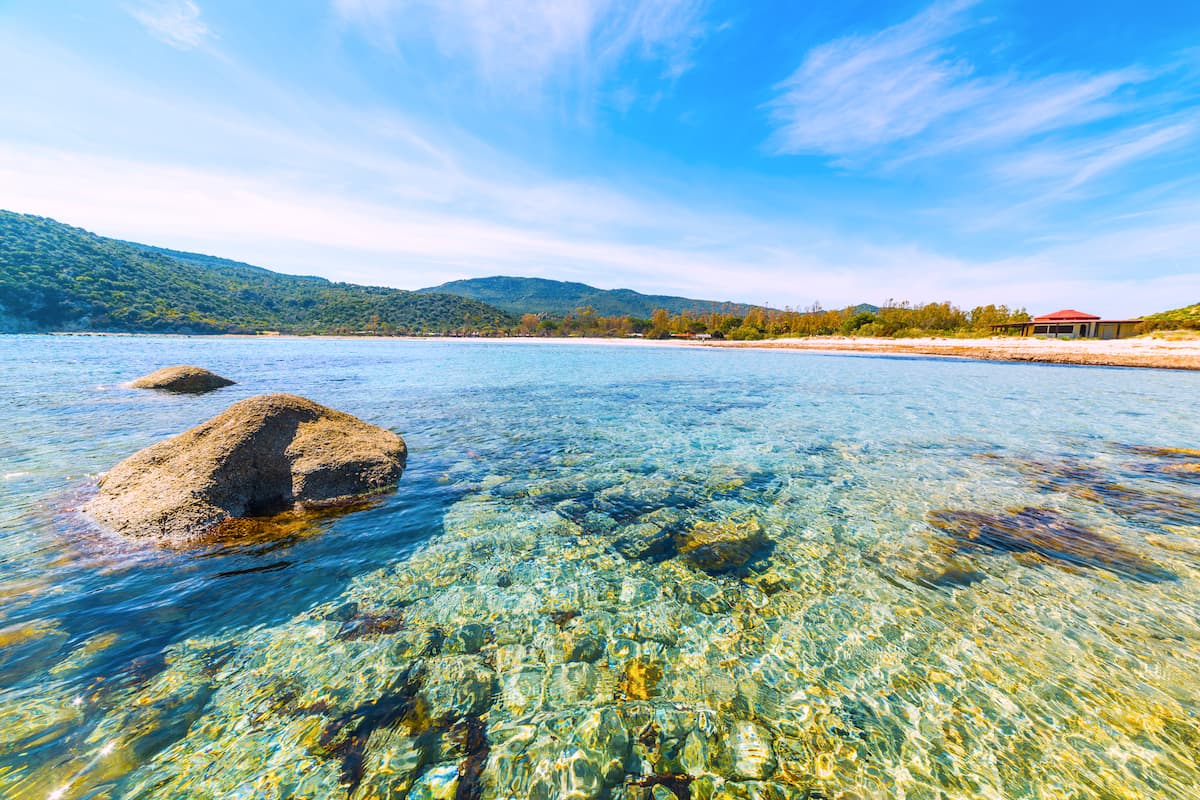 About Spiaggia di Cala Pira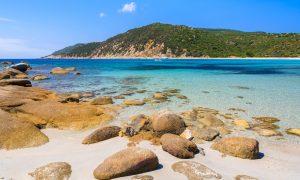 Cala Pira beach (Spiaggia di Cala Pira) is located between the villages of Villasimius and Sant'elmo. This beach is one of the more popular spots in the Costa Rei area, and usually gets crowded in August but less so in September. Cala Pira beach is located in between two hills, and is sheltered from the wind. The beach is 500 meters long, offering panoramic views of Isola Serpentara, situated 5 kilometers off the coast, and the recently restored Torre di Cala Pira. Many sailboats come to this bay to lower the anchors and spend the day. Shallow blue waters, where fish come near the shore, make Cala Pira a good snorkelling or canoeing spot and an ideal playground for children. The nearby car parking costs approximately 5 Euros for the day. The area of Villasimius offers a full range of hotels, apartments and rental villas to choose from.
Where to Stay near Cala Pira
Hotel Garden Beach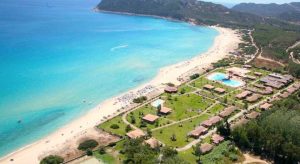 Located at the northern section of Spiaggia di Cala Sinzias, 2.5 kilometers north of Cala Pira, you'll find Hotel Garden Beach. This recently built 4-star resort offers a wide range of facilities, including a large fresh water swimming pool and several tennis courts. The beachfront resort offers 4 types of rooms: Classic Rooms, Superior, Junior Suite and Prestige. There's a private beach, equipped with umbrellas and sun beds, and toilets and showers. At the resort's Sunset Lounge Restaurant – a unique wooden kiosk near the sea – the chef offers an à la carte menu with table service from 8.00 PM to 10.00 PM. The beach bar is open from 9.00 AM to 6.00 PM, and from 7.30 PM until midnight. It offers a small catering service with hot and cold dishes at lunchtime.
Limone Beach Village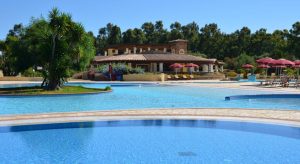 Right behind Hotel Garden Beach, at just 300 meters from Cala Sinzias, you'll find the Limone Beach Village. This four-star beachfront resort features a restaurant, two large outdoor swimming pools, a wellness spa, and two sports areas for playing tennis and soccer. The resort offer over 50 beach villas at the heart of the village, each uniquely furnished according to traditional Sardinian style. Activities at the resort include scuba diving with expert guides, dinghy excursions, and hiking trips to the Sette Fratelli Natural Park.
How To Get To Spiaggia di Cala Pira
From Villasimius, head towards the coast via the Via del Mare. Turn left after 2 kilometers, before the small village of Simius, and head towards Punta Molentis. After 10 kilometers, you'll see a rock with the name of the beach painted in blue. Turn right.
Map
Use the Google and Booking map below to explore the area.
Fill in your holiday dates to get an accurate view of available accommodations near Spiaggia di Cala Pira.
Beaches Near Spiaggia di Cala Pira