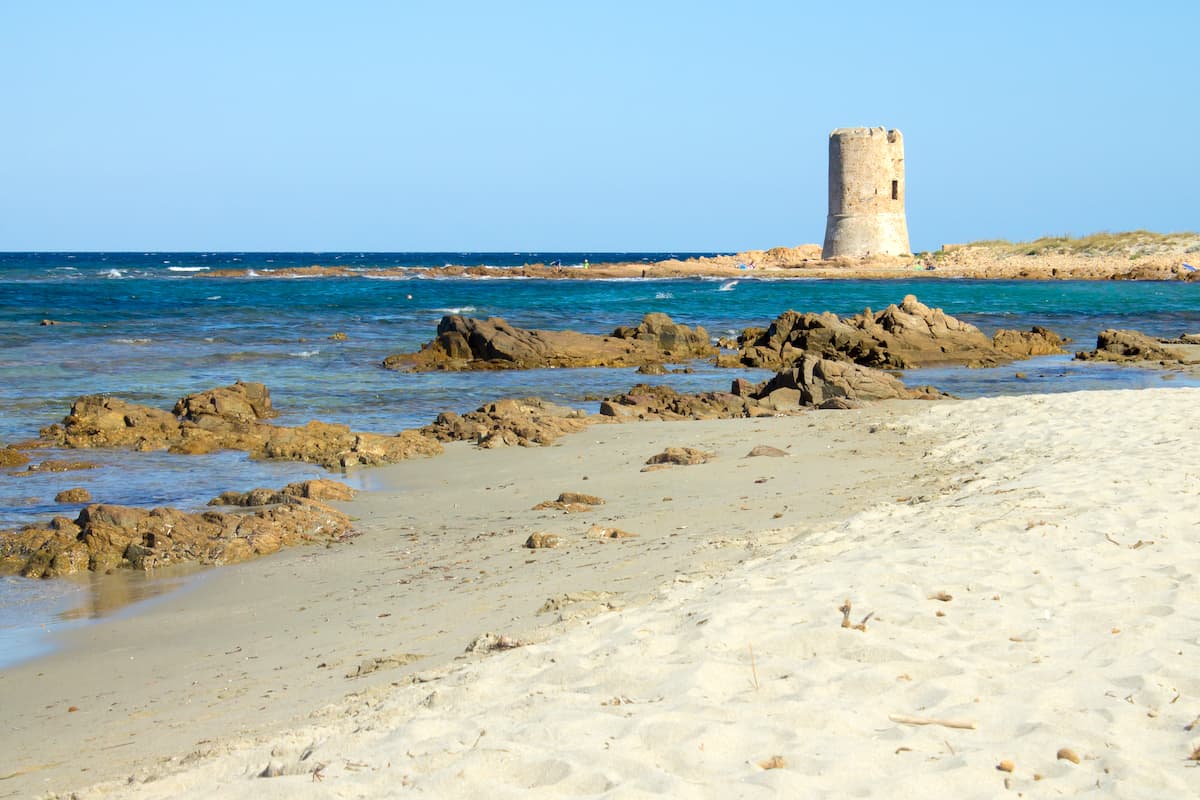 About Spiaggia Iscraios
Spiaggia Iscraios is a beautiful stretch of sand and one of the most impressive beaches in east Sardinia. Looking out upon the Tyrrhenian Sea, the beach is also the perfect place for sunset in the region and within easy reach of Posada. Located close to the Fiume di Posada river, this stunning beach is also quite long and extends for more than 3700 meters. To be more precise, the beach is situated just two kilometers from the ancient town of Posada and also features another river at the very center of the beach – the Rio Santa Caterina. Whether you need a quick escape from the town center or just a change of scenery, Spiaggia Iscraios is the perfect spot. After all, aside from the beach itself, you will find bars nearby for entertainment and refreshing drinks. Indeed, Spiaggia Iscraios is most certainly worth the trip. You will see beautiful white sands along the coastline accompanied by scintillating views and beautiful contrast between the water and the sand. In fact, the water is also very enticing, for the seabed is sandy making this an ideal spot to have a dip. As already mentioned, although popular, Spiaggia Iscraios is never crowded. The beach is a favorite with locals and tourists alike, but the truth is, the beach is just so large that there is always space for visitors to relax. Either way, this is one beach in Posada you don't want to miss.
Places to Stay near Spiaggia Iscraios
Hotel Donatella
A 3 star Hotel near Spiaggia Iscraios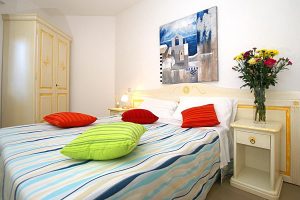 If you happen to be taking a holiday in the province of Nuoro any time soon, you should find that Hotel Donatella is possibly the only hotel in Posada that you need. Located in the ancient village of Posada, the accommodation is ideally situated in the midst of nature with many conveniences nearby. Outside the hotel, luscious gardens are the perfect prelude to a stunning interior. That is to say, the inside of this hotel in Posada is brightly decorated and fitted with modern furnishings that give it a vibrant feel. As for the rooms, there are many to choose from including single, double, triple, vintage and even a family room. In each case, the rooms are bright and spacious with air conditioning, television, and immaculate bathrooms. Furthermore, the rooms are accompanied by either a balcony or terrace and complimentary Wi-Fi. Meanwhile, the hotel restaurant receives excellent reviews online and features an authentic local lineup of dishes. With this in mind, customers can expect a cultural experience and some delightful meals which are based solely on Sardinian culture. If in any doubt regarding what to order, the pizza is made with chickpea flour bread which makes it especially unique. Indeed, Hotel Donatella never fails to disappoint, even when it comes to the taste buds.
Tenuta Su Vrau
A 3 star Agriturismo near Spiaggia Iscraios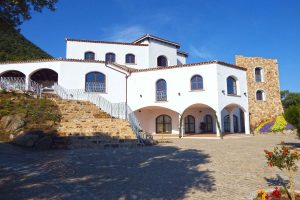 Tenuta Su Vrau is a family-run agriturismo which is arguably one of the most appealing aspects of a holiday in Posada. Situated in a beautiful farmhouse between Posada and Torpe, the accommodation features a very personal touch which is often absent in most hotels. When it comes to the interior, Tenuta Su Vrau is bright and cheerful with modern furnishings and a clean design. Accompanied by stunning ocean views, the rooms are also rather luxurious and often the subject of positive feedback from guests. Further, you will find all the modern facilities within the room including television, air conditioning, and a nice sized bathroom. As for outside, the swimming pool offers an ideal place to unwind and drink in the scenery. Meanwhile, Tenuta Su Vrau is well known for food and a vibrant restaurant. The menu is dominated by sublime seafood dishes and a wide range of local specialties. Whether you dine every night or not, this is undoubtedly one of the more interesting hotels in the area and the perfect place for a quiet holiday in east Sardinia.
Map
Use the Google and Booking map below to explore the area.
Fill in your holiday dates to get an accurate view of available accommodations near Spiaggia Iscraios.
Beaches Near Spiaggia Iscraios
No posts found.