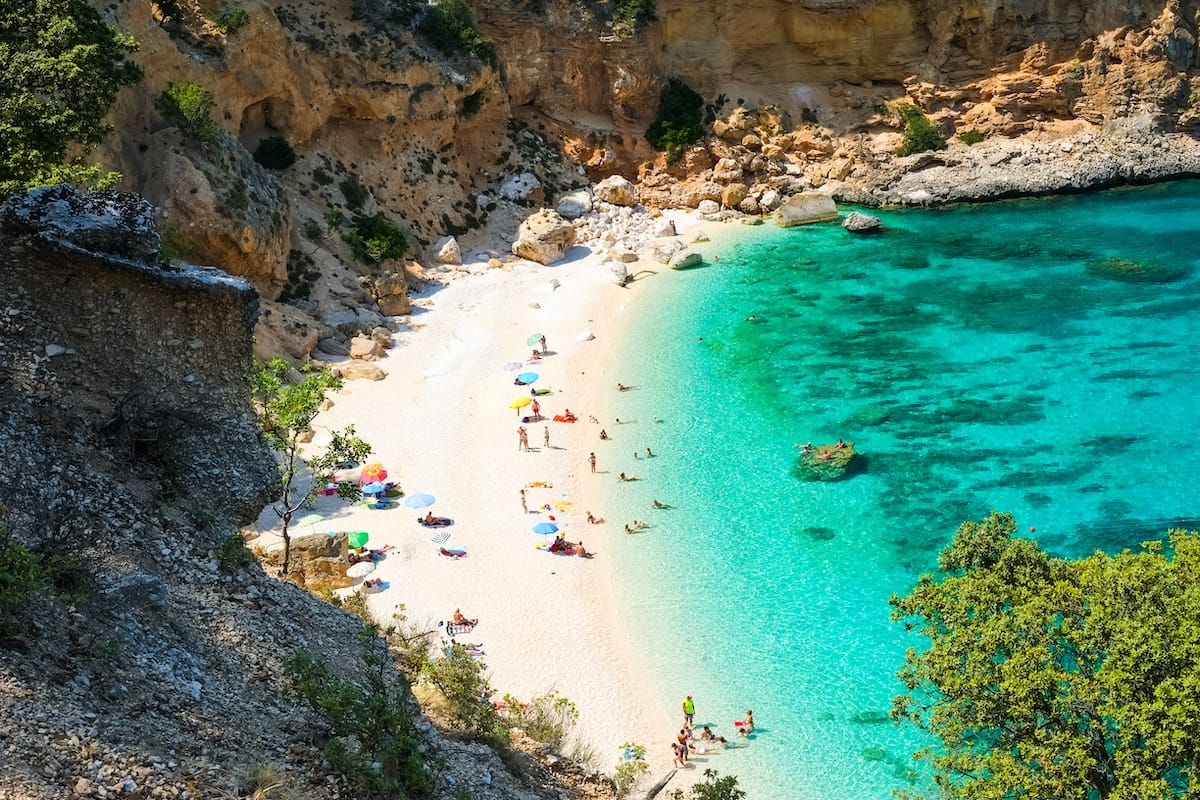 About Cala Biriola
near Baunei, Province of Ogliastra, East Sardinia, Italy.
None. You'll want to bring some amenities.
snorkelling, scuba diving.
18:30 PM
08:37 AM
100 meters.
Cala Biriola beach (Spiaggia di Cala Biriola) is located north of Arbatax, south of Cala Sisine beach and Cala Mariolu beach. It is one of the most beautiful beaches on the East Coast of Sardinia. Wonderfully characterized by pure white limestone sand, a rock arching out of the water, some stray marble rocks, and junipers that bear berry-like cones, Cala Biriola is a superb place for people who love scuba diving and snorkelling, or for more adventurous people who love trekking and mountain climbing.
Places to Stay near Cala Biriola
Hotel Bia Maore 
A 3 star Hotel near Cala Biriola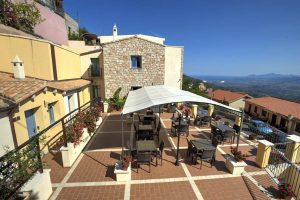 Hotel Bia Maore is a charming three-star hotel at the heart of the Gennargentu National Park, near the main square of Baunei. It is the ideal starting point for a vacation in east Sardinia and the perfect base from which to explore the famous beaches and coves on the Gulf of Orosei. Decorated with vibrant furnishings in a true Sardinian style, the rooms at Hotel Bia Maore are cozy and comfortable. There are eleven rooms; each one is decorated with elegant handmade furniture. Some rooms come with a small balcony and a panoramic terrace that opens up to the majestic views of either the Ogliastra Mountains or the Arbatax Bay. Furnished with modern amenities, the rooms at Hotel Bia Maore are further equipped with a private bathroom with shower, air conditioning and heating system, minibar, safe, and a free Wi-Fi. As for the food, every morning, a breakfast buffet is served for guests to enjoy and this consists of a wide assortment of local and international dishes, including delicious croissants and cappuccino. For guests traveling by car, private parking is available at no extra charge, and the hotel offers valet service for guests. Regarding activities in Baunei, the nearest beach is just a 10-minute drive away from the hotel, and there are outdoor activities that guests can take part in nearby, such as trekking, paragliding and mountain biking. The Arbatax harbor, which offers ferry connections to Genova, Fiumicino, and Civitavecchia, is only 22 kilometers away from the property.
Villa Janas
A 3 star Apartment near Cala Biriola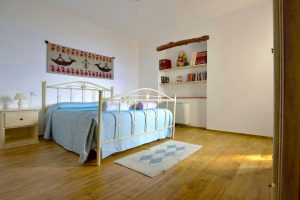 Villa Janas is a three-bedroom apartment ideal for couples and families heading for a vacation in east Sardinia. Recently renovated in a typical Sardinian style, Villa Janas is the perfect base for a relaxing holiday while immersing yourself in the impressive atmosphere of Baunei. Regarding layout, the apartment has two bedrooms. One room has a queen bed and another bed for toddlers, while bedroom 2 has three single beds. These rooms are cleaned and sanitized before and after each stay to make your stay even more comfortable; the apartment is fitted with modern amenities, such as air conditioning and heating system, fan, dryer, hot water, iron, washer and Wi-Fi access. Each apartment is also equipped with a kitchenette and cooking facilities. Finally, there is also a veranda that opens to the beautiful views, and a perfect place to enjoy breakfast with the family. Meanwhile, for those who need to work while on holiday, there's a laptop-friendly workspace available within the apartment. The apartments are set within the Gennargentu National Park, making it a perfect base for your vacation in Baunei. It's only a 10-min drive from the nearest beach, and there's also a path that leads to beautiful Cala Goloritze Beach. The property is also just a few steps away from some of the most beautiful tourist sites in east Sardinia. Several shops and restaurants are only about 300 meters away from the apartment. 
How To Get To Cala Biriola
Cala Biriola can be reached by boat from Arbatax, S. Maria Navarrese and Cala Gonone, or by hiking from Cala Gonone.
Map
Use the Google and Booking map below to explore the area.
Fill in your holiday dates to get an accurate view of available accommodations near Cala Biriola.
Beaches Near Cala Biriola